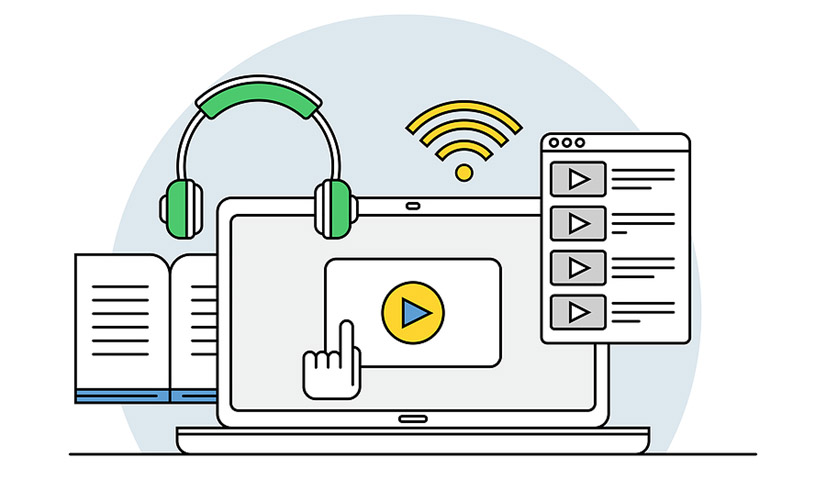 As learning needs continue to evolve in today's digital landscape, organisations need training methods that offer employees an engaging and intuitive experience. Traditionally, learning management system's (LMS) are used to offer employee training, however, these can be slow to adapt to these steadily changing demands.
Enter the learning experience platform (LXP). LXP platforms make learning material easier to find and consume. These platforms use artificial (AI) and resemble YouTube or Netflix, giving learners personalised recommendations and allowing them to be in control of the learning experience.
In this post, we'll go over what an LXP is, the role AI plays, the differences between an LXP and an LMS, and the benefits that an LXP offers.
What is a Learning Experience Platform (LXP)?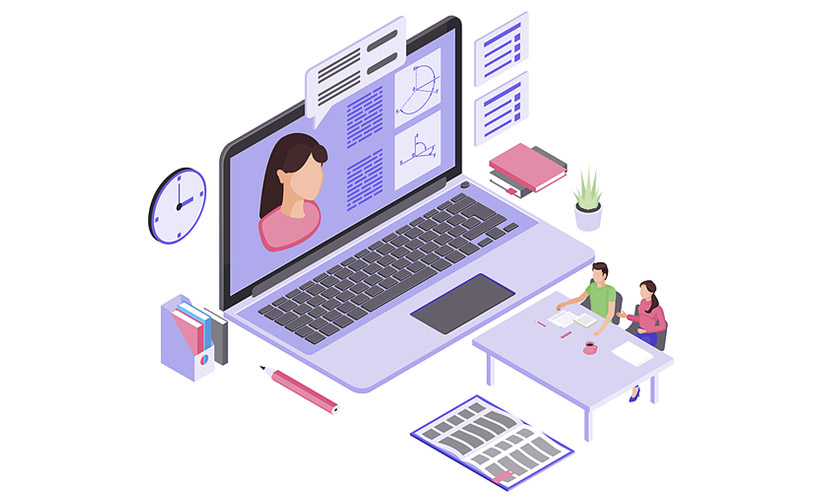 A learning experience platform (LXP) is an AI-driven learning software that aims to create more personalised learning experiences and help users discover new learning opportunities.
An LXP combines learning content from different sources and uses AI to recommend and deliver content to users.
LXPs offer a new approach to corporate online learning platforms and address the potential shortcomings of learning management systems (LMS).
Learning experience platforms offer an intuitive learning experience, opportunities for professional development and amore independent, autonomous, and self-directed style of learning.
What Enabled the Growth of Learning Experience Platforms?
Growth of the Internet and Mobile Technologies
As time goes on, the number of people who use the internet on mobile devices to learn continues to rise. As most consumers use the internet for the vast majority of their content consumption, it only makes sense to offer opportunities for people to learn and expand their skills via digital channels.
When people use LMS platforms, traditionally, they are used to meet company training requirements, and not for the consumption of courses that are designed to help their development as individuals.
Outside of work, when people want to learn new things, what do they normally do? They go to the internet, watch videos, or listen to podcasts.
Most of the time, they're doing this through their mobile devices. Software as a service (SaaS) developers took note of this and began to create learning platforms that deliver experiences tailored to a user's specific needs.
Growth of user-generated content
People are constantly creating new content. Just log on to social media and look at your feed or conduct a Google search to see this in action.
While most of this content aims to entertain users, drive ecommerce purchases, or encourage social interaction, a large chunk of this content is geared towards educating consumers.
For example, if you want to learn more information about a topic, you can type a question into Google or watch a YouTube video.
The internet and mobile devices have transformed how people learn. People no longer have to sit at a desk or go to a physical location such as a classroom, conference room, or learning centre to gain new knowledge.
Consumers can now learn new information anytime and anywhere. They can search the internet. They can log onto social media and ask others about a particular topic, watch videos or read posts on a certain topic, or click links to educational websites.
LXP uses a similar approach by leveraging user-generated content that's characteristic of social and community-based learning.
Technological Revolution
New technologies like data analytics, AI, virtual reality (VR), and augmented reality (AR) make it a lot easier to create high-quality, valuable content than ever before. New technologies also make content creation more cost-effective within an LXP.
The Role of AI in a LXP
AI-driven LXPs can address one of the many challenges learning and development (L&D) teams face: delivering training materials that bridge the skill gaps employees have today.
AI makes the training experience more customised, intuitive, and engaging. AI also helps L&D teams use and leverage data to determine how investments in LXPs impact organisational growth.
Virtual Training Assistance
Chatbots are steadily growing in popularity, with many companies using them for conversational sales.
Language recognition is still at its early stage and isn't yet mainstream. When companies adopt this solution, it will offer a conversational interface that will replace traditional textual learning methods.
When using an LXP, learners will be able to leverage AI and chatbots to answer their questions and guide them through the platform.
Creating and Augmenting Content
For L&D teams, creating detailed training content that employees will easily retain can be a tedious task.
With AI, administrators don't have to be solely responsible for creating and producing learning material for employees.
AI can automate this process, taking away most of the burden. Features like smart learning content creation, customizable digital learning interfaces, digital curriculum, and virtual assistants are what AI brings to the learning experience.
Free Up Resources and Time
Using AI, LXPs can guide employees to the right resources at the right time, which makes learning more efficient.
Learners will find out what they need to know as they need to know. So instead of trying to squeeze them into training sessions that are limited in time and space, they can self-learn over a period of time as they take on different roles in the company.
Insights
There's more to insights than just spotting trends and curating content. AI allows LXPs to encourage regular system use by gathering information based on how a learner uses the LXP and how that compares to the average user.
For example, the platform can show learners whether they're checking in less frequently than the most successful learners on the platform.
AI can also show learners whether they're focusing too much on a particular topic or not spending enough time on a specific concept. By observing behaviour, AI can give feedback to learners so that they can improve their experience on the platform.
Key Features of an LXP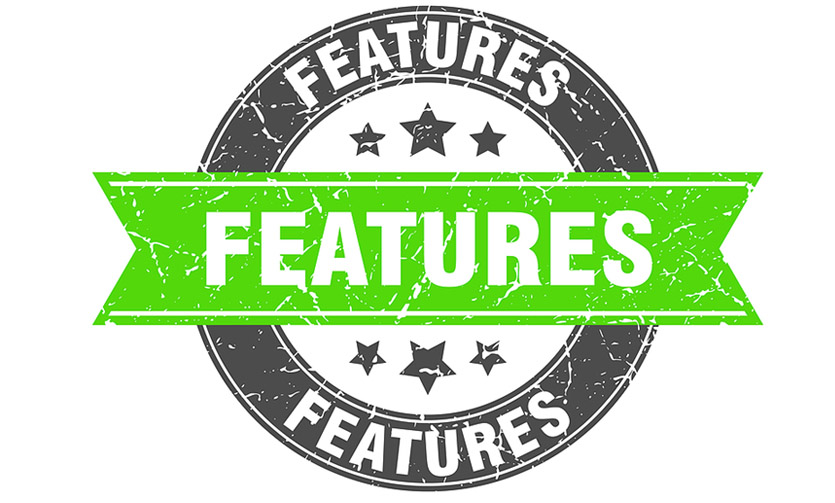 User-generated Content
The machine learning capabilities of LXPs allow them to choose and organise third-party data on the web and provide personalised recommendations to users.
Data and Analytics
LXPs collect and store usage and learning data. Most platforms show this data in dashboards so that employees can track their progress towards goals. This data also helps administrators understand learning and usage trends across the platform.
Modern UI or UX
LXP's are a lot newer than LMS platforms. Plus, their user interfaces (UI) are almost always connected to the internet. This means that they provide a better user experience (UX) and a platform that's easy to navigate.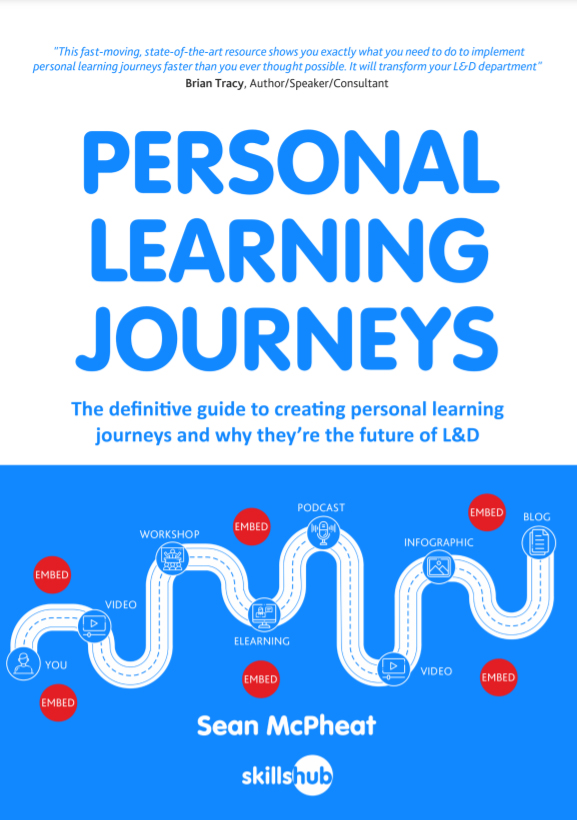 Learn How To Create Personal Learning Journeys

For FREE!
Download a free copy of our latest book
The definitive guide to creating personal learning journeys and why they're the future L&D
Download My Free Copy
Benefits of an LXP
Now that you know what an LXP is and are familiar with its key features, let's dive into the benefits of using a learning experience platform.
Customised Learning Paths
LXPs aim to meet a user's individual needs as best as possible. Through powerful search and recommendation functions, users can save time when looking for content and can more easily locate the information they need to meet their goals. As a result, employees can get more out of the platform. Plus, administrators can manually configure training recommendations an LXP offers employees.
Engaging Learning Environment
Using a wide range of content deliveries, LXPs are better able to deliver a variety of learning opportunities to users. This means more opportunities to engage users in unique ways.
Employees Can Work Training into Their Normal Workflow
Employees often don't have much time to dedicate to formal learning. This can prevent them from learning new skills that can help them succeed at work.
An LXP offers a fast, informal, and flexible type of learning that allows an employee to easily work it into their schedule. This enables employees to learn "in the flow of work".
While working, they can get quick answers that meet them at their point of need and over the course of the workday.
Social Learning
According to a LinkedIn study, a large proportion of employees feel more motivated to work when their colleagues surround them.
LXPs allow employees to engage with other learners, which adds a new dimension to eLearning. Using an LXP, learners can share their different perspectives and what they've learned with others.
For example, users can create and share eLearning content, custom playlists, blogs, videos, webinars, articles, and other learning content from any device.
This allows them to create collaborative workspaces in platforms like Microsoft Teams and Slack where groups can come together for shared learning.
Collaboration can improve employee knowledge and skill, which can lead to better performance and productivity.
Administrators can get in the mix as well. When employees ask specific questions, L&D teams can chime in and offer their expertise about a particular topic.
Plus, when users are creating comments and interacting on forums within the LXP, it helps the AI within the platform to better understand each user, and as a result, deliver content to them that's both relevant and engaging.
Dynamic and Intuitive Features
LXPs are easy to use and offer plenty of opportunities for collaborative engagement. But they also offer other features that streamline the learning process for employees.
For example, gamification, or gaming mechanics help increase engagement and competition. This includes leaderboards, badges, achievements, and special privileges.
Mobile Accessibility
Because more and more people are using their mobile devices to complete day-to-day tasks, it's crucial that learning platforms offer this accessibility.
LXPs come with mobile learning apps, which employees can use at times when it's most convenient for them and no matter where they are.
They can complete their course at the office, when they're at home, or during weekends without interruption.
This creates an on-demand learning experience. When employees feel in control of the way they learn, they're more likely to focus more on the material and as a result, retain the information.
High ROI
Because LXPs offer continuous learning, this can boost productivity and performance on the job. That's because employees are constantly learning new skills.
When employees are productive and performing at high levels, this can inevitably increase your ROI. Some platforms even come with ROI software and calculators based on the Kirkpatrick Evaluation Model.
When employees are able to collaborate with their colleagues, it can also improve work performance. Organisations with high employee engagement see a 19% increase in the business' operating income.
What's the Difference Between an LMS and an LXP?
An LXP is a learner-centric platform that allows the user to choose their own learning from a diverse array of personalised content.
On the flip side, a learning management system (LMS) allows administrators to assign and track highly structured content.
In other words, in an LXP, users can choose which content they can use for learning based on their preferences and learning style. This means that LXP users are in charge of their own learning experiences and can tailor it to their training needs.
In a nutshell, an LXP focuses on putting the user first and letting them be in control of the learning experience, whereas an LMS places administrators in charge of the content users will consume for learning.
Let's look at the key features of an LMS vs LXP:
Learning Management System (LMS)
Traditional approach
Admins assign training to users
Host very specific type of content based on compliance
Don't encourage social learning
Usually caters to corporate learning needs
Confines the learning experience to a defined curriculum
Don't incorporate resources from third-party providers
Use "push learning" where administrators deliver content to learners
The experience is like going to a cinema (the cinema chooses the content a user consumes)
Learning Experience Platform (LXP)
Newer term, but a growing market
Users pick their own learning based on personalised recommendations
Host a wide range of content formats and types
Encourage and allow social learning
Usually caters to the user's learning experience
Offers an open-ended discovery platform that employees are in control of
Open systems that freely permit third-party content sharing and creation
Use "pull" learning where it puts the learning at the centre of the experience
The experience is like going on YouTube (the user is in control of the content they consume through using search)
Will the LXP Replace the LMS?
According to Gartner, users want a more bite-sized delivery of learning assets and more ways to be in control of the content they consume. So, it's no surprise that companies are spending more on LXP platforms.
Giving employees greater control over their learning is a great way to improve engagement. Despite this, in many organisations, the need to deliver more formal learning content is still there.
Consider the health and safety industry, for example, where compliance plays a large role in their operations. An LMS will still be critical in order to provide employees with more specialised knowledge.
For this reason, think of an LXP as an extension of an LMS. In other words, LXPs improve the learning experience and make it more engaging when administrators pair them with an LMS.
When you combine both approaches, employees will receive mandatory training, but in a more personalised, engaging way.
Final Thoughts
Many organisations have expressed the need for an employee training solution that's cost-effective, scalable, and provides features for measuring progress and results.
LXP brings social learning and adaptivity to the employee and L&D team's experience. Adaptive learning is an integral part of increasing employee engagement and a definite linchpin of any company's training strategy, which is at the core of an LXP.
With learners who want more personalised experiences and on-demand content, LXP offers a recipe for modern learning. Using artificial intelligence, the advanced solution can deliver an effective learning ecosystem that drives growth for the modern enterprise and employee.
Skillshub offer an eLearning platform that is slick, dynamic and user-friendly allowing businesses to offer their users bespoke training content or to utilise our off-the-shelf eLearning courses.
We are Learning and Development experts with a passion for helping businesses tailor their online training to the needs of your team. You can request a demo today or get in touch with our team for more information.

Sean is the CEO of Skillshub. He's a published author and has been featured on CNN, BBC and ITV as a leading authority in the learning and development industry. Sean is responsible for the vision and strategy at Skillshub, helping to ensure innovation within the company.
---