LMS For Training
A Super Slick Learning Management System Full
Of Engaging Content. Easy To Use. Great Reporting.
A system that your learners will want to use.
Request a
FREE QUOTE
or
DEMO
of our LMS.
Home » Learning Management System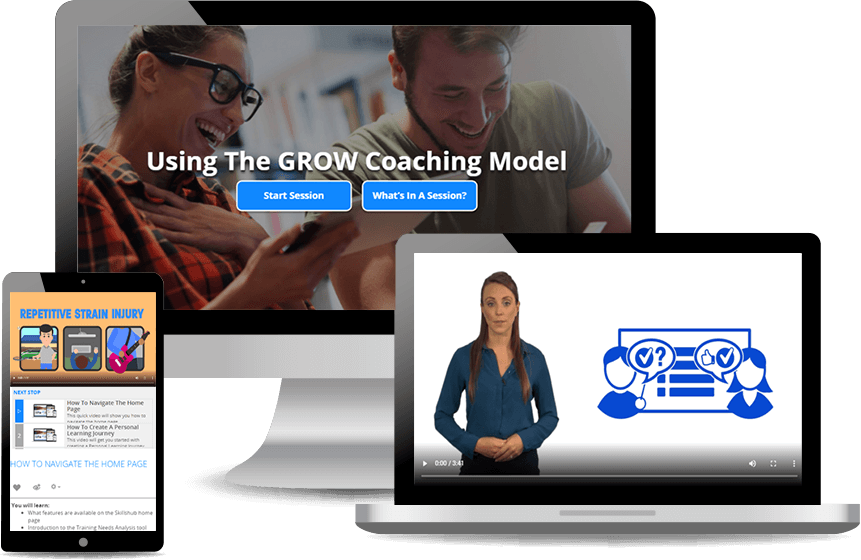 Having an online learning management system can be a great asset to your company. It can help you to organise, deliver and create engaging elearning content to improve the skills and competencies of your people. Our Skillshub LMS can come with over 750 online courses, hundreds of infographics, cheat sheets, coaching blueprints, documents and more.
---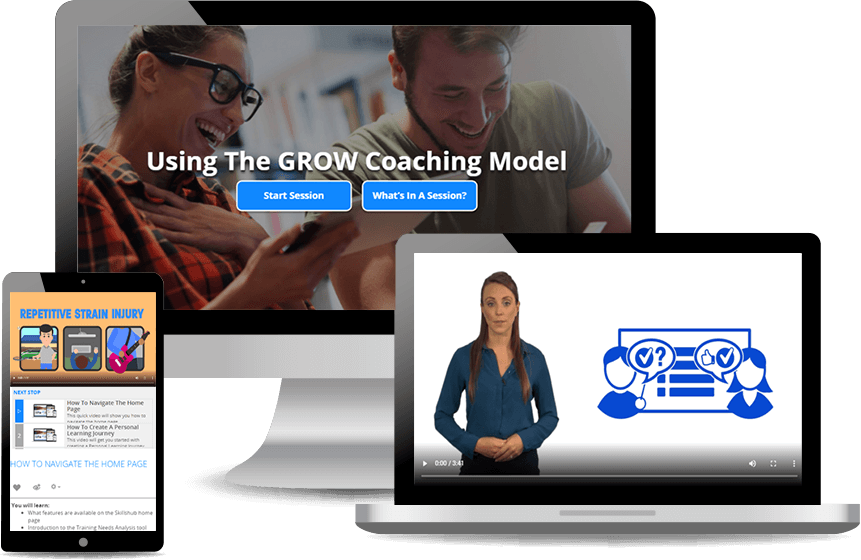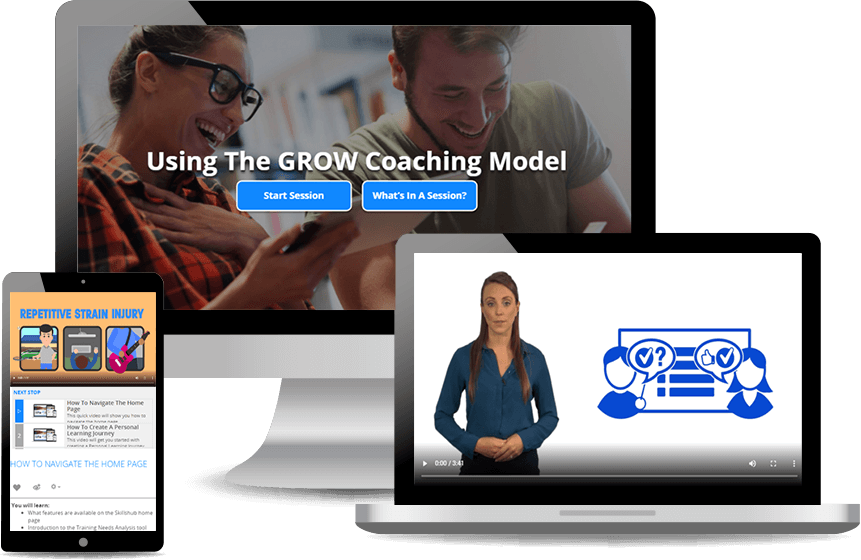 What Is An LMS System?
LMS stands for learning management system or learning management software. Via Skillshub you can now have your very own branded corporate LMS platform, allowing you to upload your own elearning content as well as using our pre-loaded courses and resources.
LMS software allows businesses to train their employees in-house and at scale, increasing skills across the board and keeping your team's knowledge up to date. It can also be a great advantage from other companies when offering potential employees training and therefore increase the rate at which your business grows.
Our LMS Software Features
Upload Any Type Of Content
SCORM, videos, graphics, audio and documents can all be uploaded.
Any Device, Anytime
Learn on any device such as desktop, mobile and tablet so you can learn on the go, in the office or at home.
eLearning Content
Our practical and engaging eLearning content has an extensive range to choose from. They are also all CPD certified, with ready-made coaching questions.
Ongoing Training & Support
Our customer experience managers will ensure that your learners are trained in how to use the system and your administrators know what to do.
Comprehensive Reporting
Detailed and useful reporting metrics that help learners and administrators to improve.
Create Personal Learning Journeys
Mix and match any content and create your own programmes and schedule of learning.
Going LIVE Is Simple
A dedicated implementation manager will ensure all bases are covered.
Administration Is Easy
Easy to use interface makes administration and management so easy.
Your Options

SUBSCRIPTION
Give access to the entire content library through the Skillshub platform with a monthly subscription (no ability to add content or branding options).
Add people to our Skillshub LMS as and when you need to.

CUSTOM
Have your own e learning management system.
Add your own content, complete with branding options for a bespoke LMS / learning management system.
Complete with over 750 online courses.

CUSTOM PLUS
Have your very own learning management platform as well as unique development elements.
Add your own content to your LMS software. Complete with branding options and any tailored development requirements.
Have any questions regarding our online learning management system and the services we offer?
Contact Skillshub, a UK based e-learning and LMS company today.
Got Any Requirements or Questions?
Our Learning & Development team are here waiting to help you.
Please call us on 02476 998 101 or click below.
Got Any Requirements or Questions?
Our Learning & Development team
are here waiting to help you.
Please call us on
02476 998 101
or click below.