If you are tasked with building a learning and development strategy from scratch, or even reviewing your current one, industry benchmarking is a great way to generate ideas, observe best practices and to avoid making silly mistakes.
Here are 5 L&D strategy examples we think are worth your review.
1) Glasgow University: People & Organizational Development Strategy: 2013 and 2018.
This is a 5 year plan which sets out the University's plans, ambitions and commitments to all staff throughout the university.
The strategy explains how the University plans to work with staff, managers and other stakeholders to help everyone reach their potential.
Key strategic objectives are to 'Strategically align individual performance and development planning', and, 'Build Leadership Capacity and ensure capability development'.
2) Crown Office & Procurator – Learning and Development Strategy 
This strategy and policy document sets out how learning and development will be mapped out between 2021-2023.
3) Local Government in Northern Ireland: People and Organizational Development Strategic Framework and Integrated Implementation Plan.
The objectives of this strategic plan are to "To provide a route map to enable local government to develop it's most valuable resource in a changing environment and ensure the ongoing provision of excellent services which are responsive to the needs of local communities." Learning Organizations, Leadership and Performance Culture account for 3 of the 6 strategic pillars of this plan.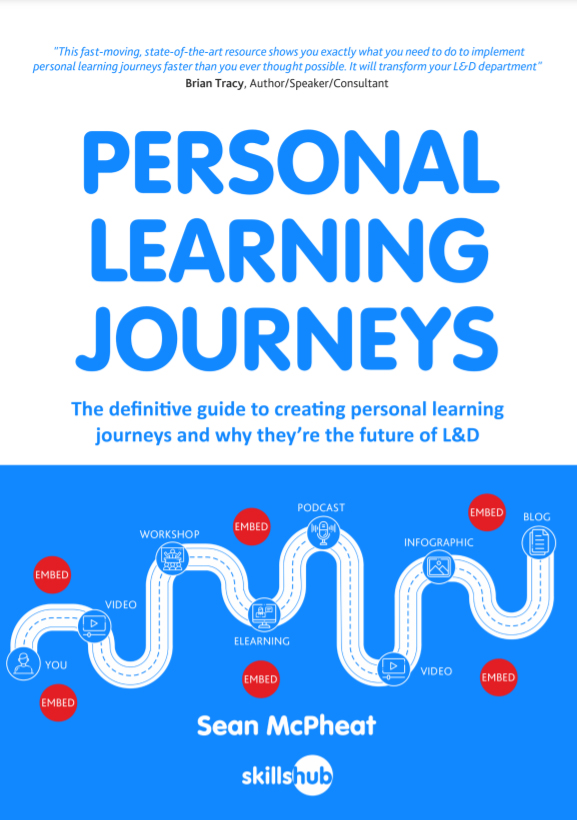 Learn How To Create Personal Learning Journeys

For FREE!
Download a free copy of our latest book
The definitive guide to creating personal learning journeys and why they're the future L&D
Download My Free Copy
4) Police Learning & Development 2025: Destination Map
This strategy document sets out how L&D will support the Police's 2025 vision of having a police force that will have the right skills, powers and experience to meet it's challenging environment.
5) Nottinghamshire Healthcare NHS Trust: Learning and Development Strategy 2014 – 2019.
This ambitious 5 year plan includes achieving innovative goals such as: comprehensive electronic learning solutions, blended learning, the use of the internet to maximise learning, a world wide web profile of the L&D offer, a high quality leadership development programme, and development of in house peer support training and development.
If you're looking for an online learning platform and/or engaging elearning content then we can help you. We work with hundreds of organisations from the commercial and non-commercial sector. Check it out.
Thanks again

Sean McPheat | 

CEO
---