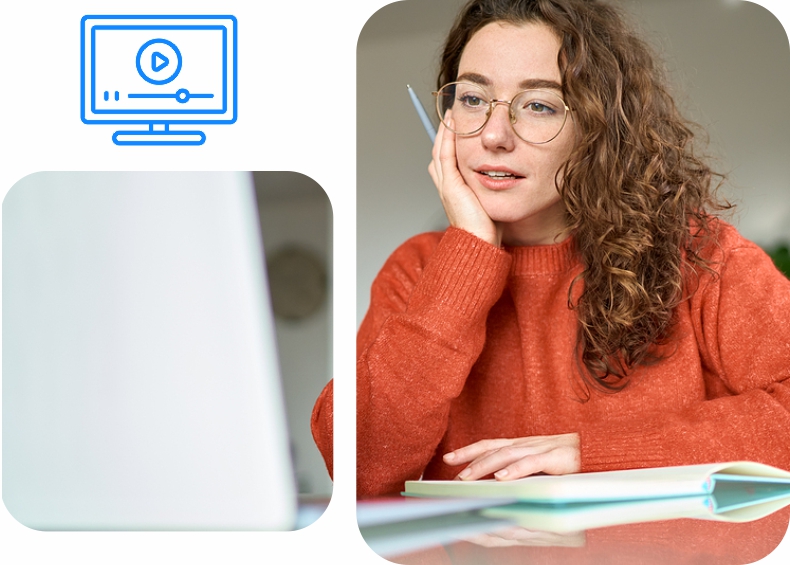 Bespoke eLearning
Bespoke Online Training Courses That Drive Results
Design From Scratch
Modernise Existing Content
Home » Bespoke eLearning
Bespoke Online Training Tailored
To Your Exact Requirements
Whether it's a single, one-off custom eLearning course or a global learning initiative in multiple languages, we have a proven track record of designing and delivering bespoke projects that deliver the results that you desire.
No project is too big or too small. Our learning and development experts, coupled with our digital designers, make a powerful combination.
We focus on a combination of brain-friendly learning that will improve the skills of your people as well as creative design to keep engagement high.
No Two Projects Are The Same
Our L&D team will work with you to create custom online learning that sticks and is effective.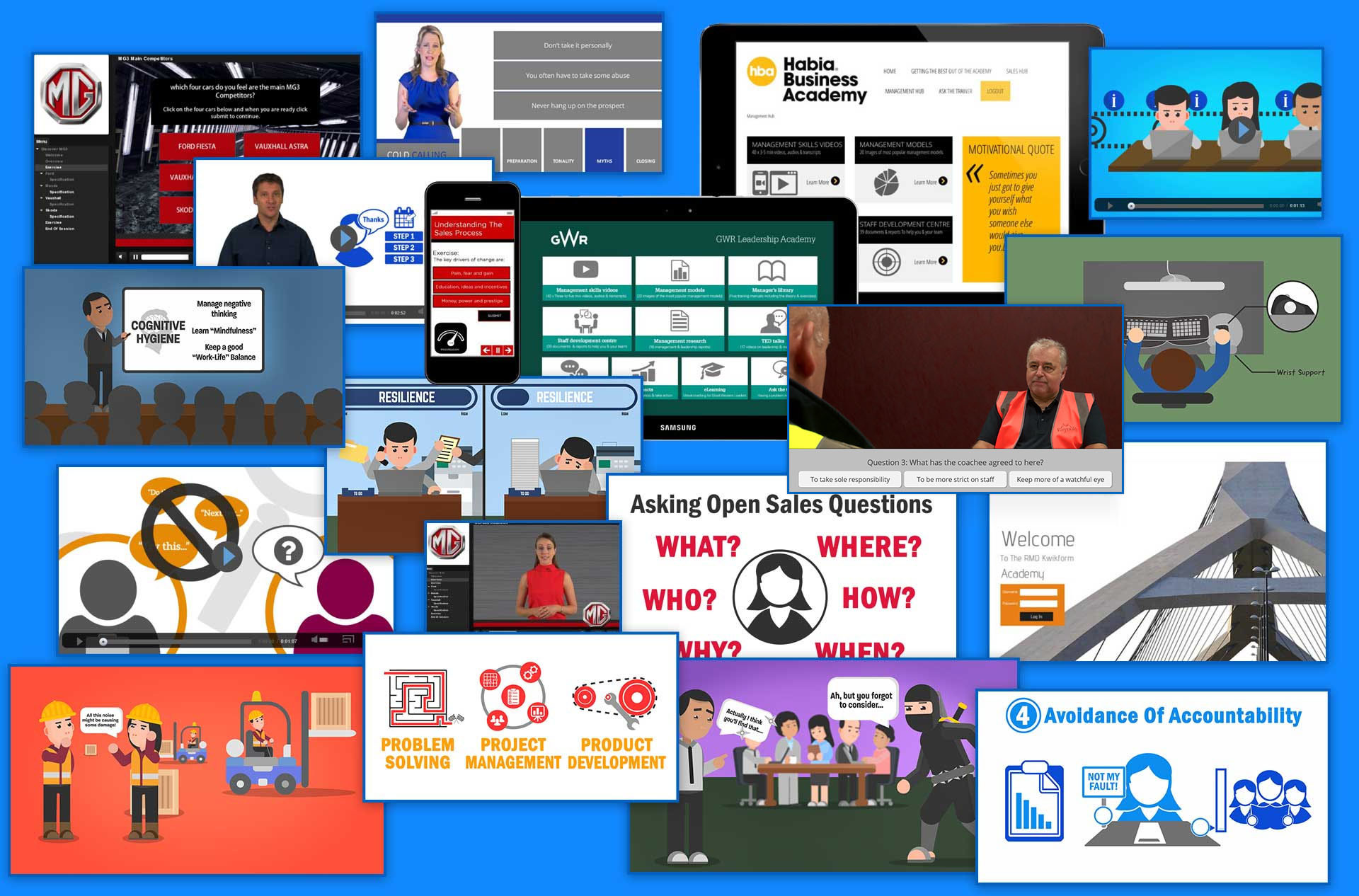 What's It Like To Work With Us?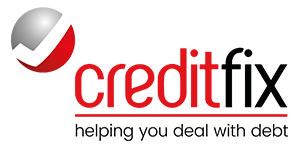 All of the training modules were very well received by our managers and definitely added to their toolbox of skills. We found everyone that we dealt with at Skillshub to be very helpful and friendly and we will definitely use them in the future
Julia MacDonald
HR Manager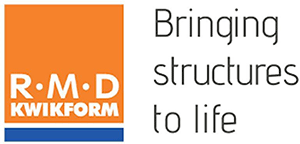 Our staff have been delighted with the elearning courses that you designed for us. They were interactive and had a very high uptake. You have been incredibly easy to work with, listening to our requirements and creating a solution that suited our organisation and culture. Would highly recommend
John Warne
Strategic & Planning Business Development Manager
---
Custom eLearning Case Studies
Here are some different examples of the type of digital projects we can create.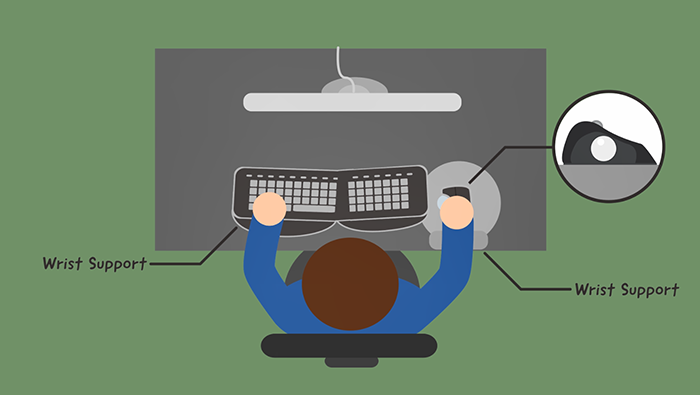 65 Soft Skill Animations
We developed over 60 interactive animation digital sessions for GO1.
After an initial briefing, we created and developed scripts, storyboards and sourced a wide variety of voiceover talent.
The sessions were short, practical, and focused on providing techniques and strategies to use at work.
Topics included:
Human Resources
Sales Effectiveness
Management
Customer Care
Personal Skills
Change Management
Building Resilience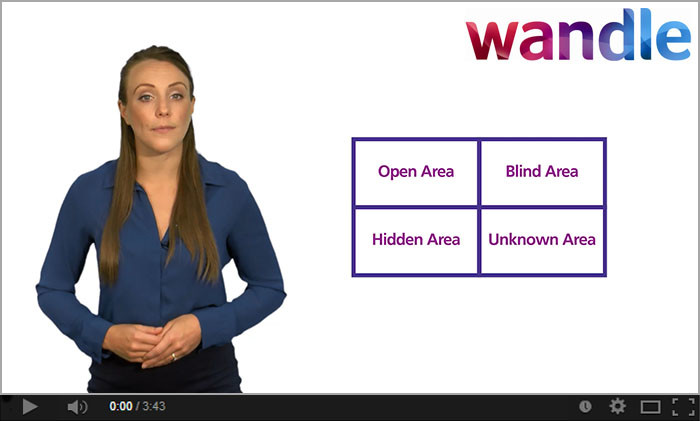 Pre-Work & Refreshers Using Presenters
We developed a suite of video-based learning sessions for Wandle who wanted some solutions to present pre-work for their training programmes.
They also wanted an innovative solution to help their leaders embed the learning back at work.
By using presenters and on-screen graphics we were able to create engaging sessions that included:
Giving Constructive Feedback
Effective Coaching Skills
Improving Communication
Performance Management
Influencing & Persuasion
DISC Refresher
Problem Solving
Understanding Self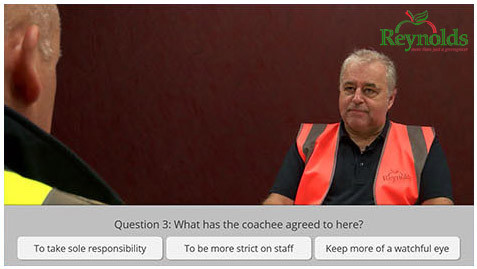 Role-Play Simulations
"We want to be able to show all of our staff what a great job looks like"
We were tasked by Reynolds to create some engaging and practical simulations of real work-based scenarios.
Our trainers and staff from Reynolds worked with our digital team to create a suite of simulations that acted as the standard for Reynold's managers.
These included:
How To Hold Difficult Conversations
How To Run An Appraisal
How To Run A Coaching Session
How To Give Feedback
How To Manage Performance
How To Run A D&G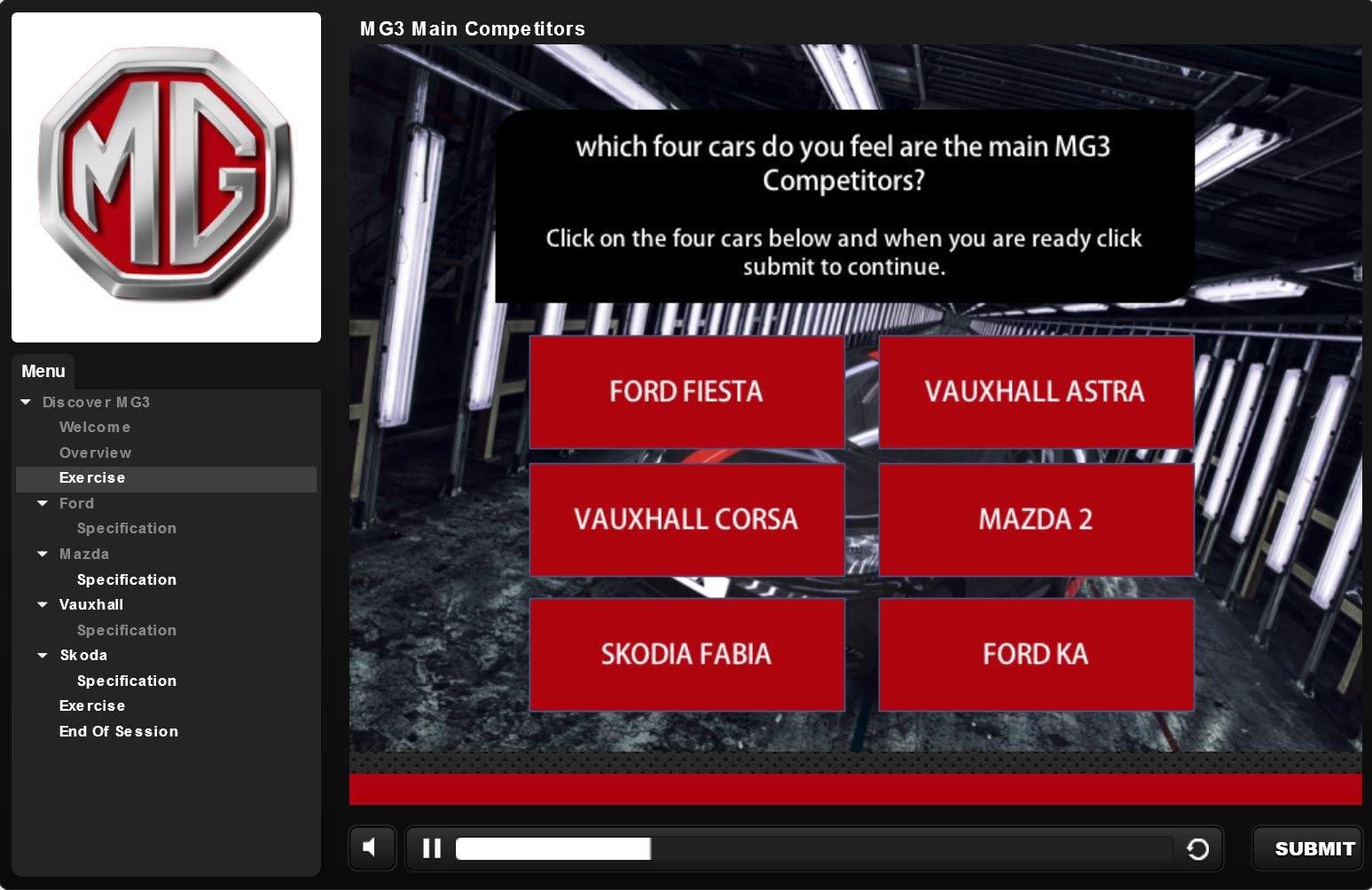 New Car Launch
MG approached us to develop a number of eLearning sessions using Articulate Storyline for their worldwide dealership network.
It was for the launch of the new MG3 where all staff needed to know vital information about the specification and product details of the new car.
They requested a mixture of presenter-led sessions and voiceover to keep consistent with previous modules.
The output included a number of assessments and quizzes to help to confirm the learning and understanding.
These included:
Features & Benefits
Competitive Landscape
Technical Data
Finance Options
Extras
Price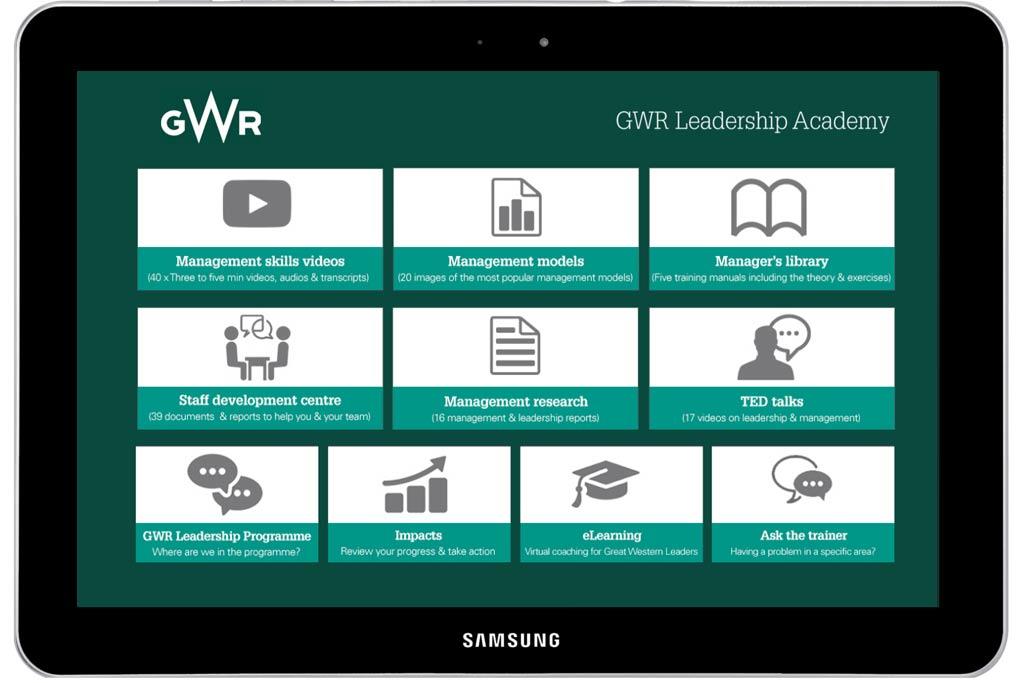 Digital Academy
We created an online digital academy for Great Western Railway to be used by over 300 managers as part of their leadership development programme.
As part of this, we created a bespoke academy online portal to access the materials online and developed an app so the managers can download all of the content onto their tablets and mobile devices.
The programme itself won 2 awards with the CIPD and Personnel Today for its innovative approach to learning and development and for the results it achieved.
The academy resources were used extensively with over 20,000 visits in a 6-month period.
The resources that we created included:
Digital Online Sessions
Cheat Sheets
Ebooks
Audios & Podcasts
Infographics
Create An Engaging Learner Experience
eLearning requires high levels of engagement, attention and enjoyment. If you haven't got all three within a session then don't expect results. Our motion graphics, animations and presenter-led sessions all follow that philosophy.
Learn On Any Device, Whenever You Like
Mobile, tablet, desktop, laptop – all our bespoke eLearning content is designed to ensure that your staff can learn on any device.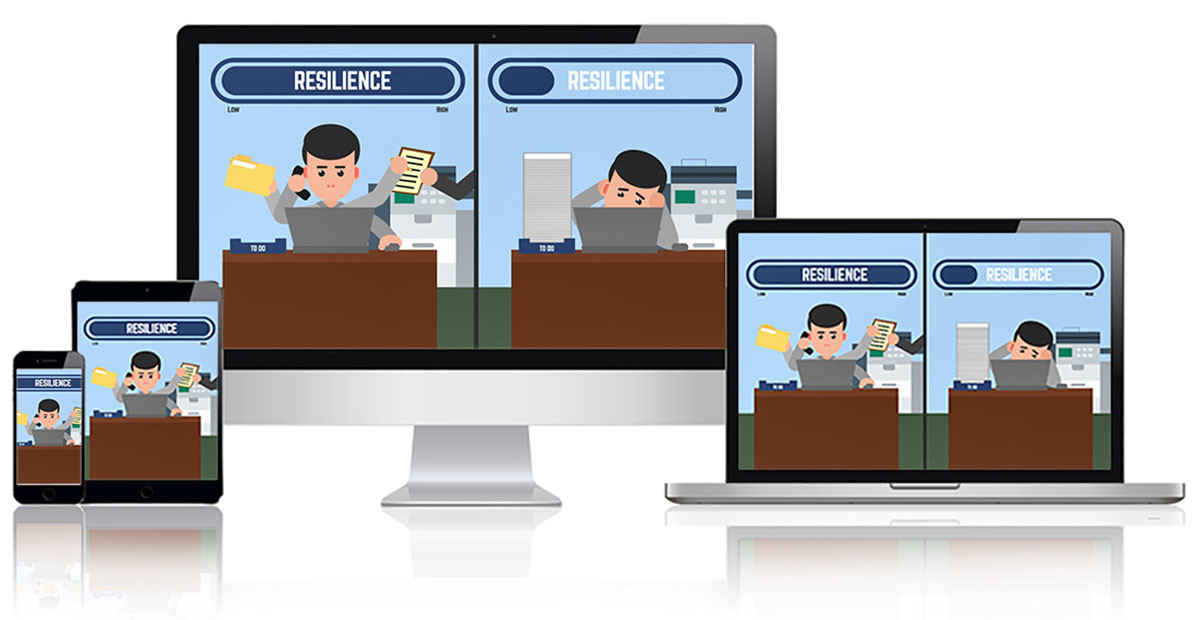 ---
Only Engaging Content Is King
From creating online academies through to mass content creation, mobile learning and gamification through to microlearning and VR, here's what you can expect from our bespoke eLearning solutions.
One Point Of Contact
Working with us is easy. There's no complicated communication chain.
We Listen
We take the time to understand your requirements.
Collaboration
We work together in partnership to create an engaging end solution.
Scripts & Storyboarding
Our trainers and digital team can create and write these for you.
Voiceovers
We can source the right voiceover based on your brand and culture.
Presenters
Our database of presenters is extensive. We'll give you a range to choose from.
Engaging Content
Mix of motion graphics, presenters and animations to keep interest high.
Any Device, Anytime
Desktop, mobile or tablet – you can learn on the device of your choice.
"Doing" Not Theory
Sessions focused on the most important, practical elements.
---
Bespoke eLearning FAQs
How is bespoke eLearning different from off-the-shelf?
What can my eLearning project be built in?
Will the end product be compatible with our learning management system?
Who is your team made up of?
How would we kick off a project?
---
Relevant Bespoke eLearning Articles
Speak to Our Team
Our Learning & Development team can help you with your custom eLearning content development.
Please call us on 02476 998 101 or click below.
Speak to Our Team
Our Learning & Development team can help you with your custom eLearning content development.
Please call us on
02476 998 101
or click below.