Offer 750 Courses To Your LMS Clients
Our content is the best around. Provide it to your customers and
earn additional revenue through our partnership programme.
Home » Content Partnerships
For LMS and HR Software Providers
If you're an LMS provider or offer HR software and are looking for best in class content to offer your customers then look no further than Skillshub.
After a customer chooses your system simply offer our bundle of ready-made content to them as an option. They are easy to upload.
We have over 750 courses that you can offer your customers on your platform. In addition to that we have over 2,000 learning resources which include infographics, cheat sheets and coaching blueprints.
Once your customer says yes, you take the money and we share the revenue.
It's as simple as that.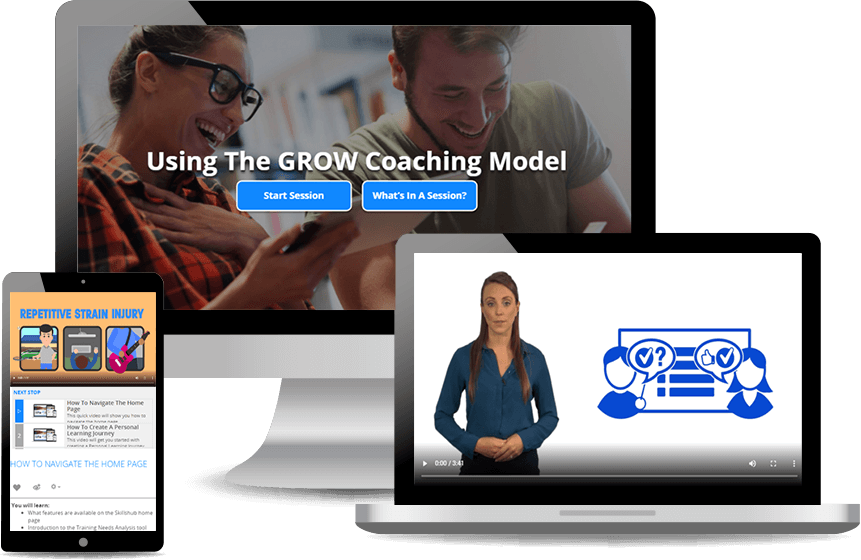 Offer All Of These 750 Courses To Your
Customers. Easily Upload To Your LMS.
Management & Leadership
Sales Effectiveness
Equality, Diversity & Inclusion
Project Management
Customer Service
Communication Skills
Personal Skills
Human Resources
British Values
Finance
Health & Wellbeing
Health & Safety
GDPR
Microsoft Excel

LMS Providers
LMS providers sell our content to their customers as part of their content bundles. When they sign up a new customer to their LMS they offer our content to load up to their platform, so they have ready-made, quality elearning content. We share the revenue 50/50.

HR Software Providers
HR software providers sell our content to their customers as a complimentary service to make them stand out. It might be a HR administration system or performance management software. For each sale that is made, we share the revenue 50/50.