Online Learning Platform
Easy To Use & Engaging. Have Your Very Own
Branded Platform, With Or Without Content.
User-friendly, dynamic reporting & create your own personal learning journeys.
Request a
FREE QUOTE
or
DEMO
of our learning platform or content.
Home » Online Learning Platform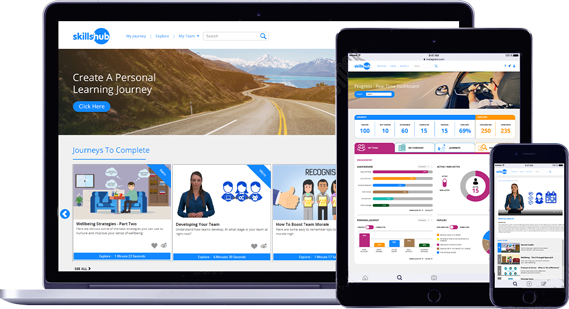 An Online Learning Platform With A
Great User Experience. Simple To Use.
If you're looking for an online learning platform with an incredible learner experience then Skillshub is your answer.
Many of today's learning management systems are clunky and are not fit for purpose. Skillshub is different. It has been designed by L&D professionals and not techies with the end goal of improving performance.
You can upload any type of content and in any format – there are no restrictions when it comes to this.
Our dynamic interfaces and design provides an experience rather than a system and the platform can come with or without our off-the-shelf courses.
---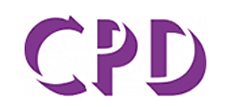 "Skillshub's content and online learning platform is of the very highest standard. The CPD Certification Service is proud to support and partner with this innovative and modern approach to learning and development. In our view Skillshub provides an effective solution for today's time poor workforce which is focused on taking action and implementing learning"
Martin Rowe | Head of Operations | The CPD Certification Service
---
Your Online Learning Platform Options
CUSTOM
Have your very own learning platform
With or without our content. You can add your own content. Branding options.
CUSTOM PLUS
Have your very own learning platform + bespoke development elements
With or without our content. You can add your own content. Branding options. Any tailored development requirements.
SUBSCRIPTION
Add your learners to Skillshub and our content
Provide access to all of our content through our Skillshub platform. Monthly subscription. No ability to add content. No branding.
---

Skillshub Enables You To Create Personal
Learning Journeys Based On Your Needs
A personal learning journey is unique to each individual. Your learners can select any type of learning resource like an online course, a blog or a document and with 3 clicks their programme will be created and scheduled to run. This includes offline resources too like workshops to create a complete blended experience.
The learner's line manager and L&D department can also create a unique journey for individuals or groups and push these to them as well.
Skillshub is one of the few online learning platforms that personalises the learning experience for your people.
---
Online Learning Platform Features
Upload Any Type Of Content
SCORM, videos, graphics, docs –
upload anything that you need.
Personal Learning Journeys
Keep engagement levels high by
creating unique learner pathways.
Self-Directed Learning
Our intuitive content explorer helps
learners to find what they need – quick.
Dynamic Reporting
Company, team and individual reports.
Measures progress and adoption.
Easy Admin
Uploading content and users is simple.
Easy to understand and saves time.
Any Device, Anytime
Desktop, mobile or tablet – you
can learn on the device of your choice.
Agile Learning
Sessions can be deployed very quickly
and are ideal for collaboration.
Set Up
Can be deployed very quickly based
around your timescales and deadlines.
Scale
Our platform can handle millions of
concurrent users from all locations.
Multiple Languages
The platform supports multiple
languages at the touch of a button.
Support
We can be involved as much or as little
as you need. We're always on hand.
Social Learning
Supports user-generated content for
learning in the flow of work.
Measures The Impact
Helps to calculate the ROI from
embedding the learning.
Grows With You
Want a basic platform now and
expand later? No problem.
Migration Manager
It's easy to switch from your existing
LMS to Skillshub. Hassle free and quick.