There are many ways to conduct a training needs analysis activity and I've been involved in some of the most complex around with multi-dimensional competencies and different levels at each!
The process can be as complex or as easy as you need it to be and it needs to be right for the stage that your company is at.
Below is an easy to use, beginners training needs analysis template in excel.
It's great if you're new to this or need somewhere to start.
It comes with instructions too. So I recommend that you download the excel file and either work through each of the steps below or download the instructions too and work from that (they contain the same information)
If you've got any questions about the template please feel free to email at [email protected] and I'll be happy to help you.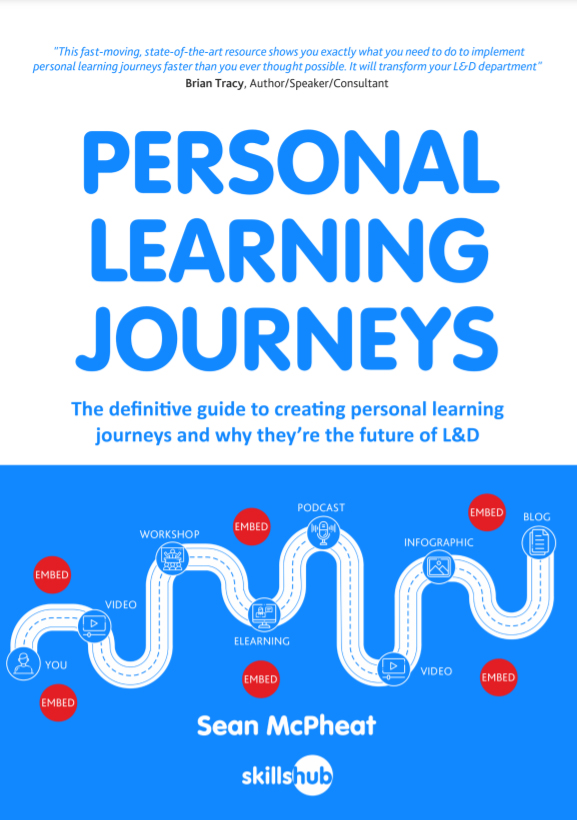 Learn How To Create Personal Learning Journeys

For FREE!
Download a free copy of our latest book
The definitive guide to creating personal learning journeys and why they're the future L&D
Download My Free Copy
Training Needs Analysis Instructions:
Step 1
Download the training needs analysis template.
Step 2
List the skills or competencies down the left hand side of the spreadsheet that are associated with the role.
If you can do so, create section headings and group the skills.
Step 3
List the people across the top of the spreadsheet that you want to complete the training needs analysis for.
Step 4
Decide on a scale. Some companies use a 0 to 10 scale. With 10 being most proficient and 0 the least. Others use a 0 to 5 scale. Make it consistent with whatever you use at your company for ratings/scores.
Step 5
At the moment the spreadsheet will not show which are the most important skills for the role or those that should have priority. If applicable we recommend that you highlight these in a different colour so they stand out.
Step 6
There are a couple of ways to complete the spreadsheet. Firstly, you could just ask the member of staff to give themselves a self-assessment score and use that. Other options include asking the line manager to complete the scores or they could complete the scores together.
Use what works best for your organisation.
Step 7
The lowest scores given in the shaded areas will be the top priority areas for you to focus on first.
———————————————-
I hope that helps you!

Sean is the CEO of Skillshub. He's a published author and has been featured on CNN, BBC and ITV as a leading authority in the learning and development industry. Sean is responsible for the vision and strategy at Skillshub, helping to ensure innovation within the company.
---