eLearning Content
Engaging, Best In Class eLearning Content
For Your Existing LMS. Off-The-Shelf.
Practical, creative and empowering elearning content that includes online courses,
microlearning, animations, infographics, presenter led sessions & screen shares.
Home » eLearning Content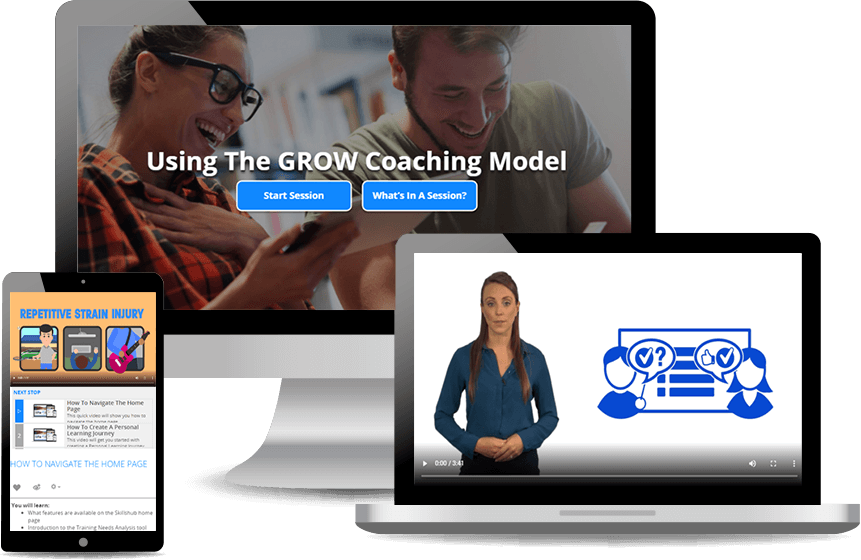 WRITTEN BY L&D PROFESSIONALS NOT PROGRAMMERS
Engaging eLearning Content
If you're looking to lease or buy elearning content for your own LMS then we can help you. Our off-the-shelf elearning content library is very popular and consists of over 500 online courses and hundreds of infographics, cheat sheets, coaching blueprints, audios and documents.
Skillshub is part of the 5 time award winning MTD Training Group and ALL of our content is written by L&D professionals and trainers with the focus on taking action back in the workplace.
We don't believe in learning for learning's sake. The objective of learning is to improve performance so all of our content has been designed around that principle.
Different Styles & Formats
Our content includes a mixture of motion graphics, presenter led and animation formats
Motion Graphics
Sessions are short, punchy and to the point
Average duration is between 1 to 2 minutes
Includes a quiz to test the retention of the material
Ideal to get across 1 specific point
Voiceover and moving graphics
Engaging and attention grabbing
Transcript for each session
1 page infographic of main points
Coaching blueprint to help embed the learning
---
Presenter Led Sessions
More in-depth content and themes
Average duration is between 2 and 5 minutes
Includes a quiz to test the retention of the material
Different presenters used for the sessions
Images reinforce the key messages
Sessions focused on providing practical tips
Transcript for each session
1 page infographic of main points
Coaching blueprint to help embed the learning
---
Animations
Grabs your attention and focus
Average duration is between 1 to 2 minutes
Includes a quiz to test the retention of the material
Voiceover and moving animations
Practical and fun
Colourful and engaging
Transcript for each session
1 page infographic of main points
Coaching blueprint to help embed the learning
---
Screen Share
Look over the shoulder of someone showing you what to do
Average duration is between 2 to 5 minutes
Specific outcome for each session
Voiceover and LIVE screen capture
Engaging and attention grabbing
Ideal for "In the flow of work" help
Practical application using real examples
Can implement the learning immediately
About Our eLearning Content
There's a lot of content out there but most of it does not engage with your learners and enable them to embed the learning back in the workplace.
Most online training solutions consist of long, drawn out content that bores your staff and simply fails to engage with them.
Our elearning content is different.
We've taken the most up to date research on modern day learning methods, coupled that with the ever increasing workload and reducing attention span of your people to create learning that actually sticks.
If you're looking to populate your LMS with engaging elearning content then we can definitely help you and if you don't have a system you can use ours.
"At A Glance"
eLearning Content Library
Management & Leadership
Sales Effectiveness
Equality & Diversity
Project Management
Finance
Customer Service
Communication Skills
Personal Skills
Human Resources
Health & Wellbeing
Health & Safety
GDPR
Microsoft Excel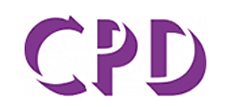 "Skillshub's content and platform is of the very highest standard. The CPD Certification Service is proud to support and partner with this innovative and modern approach to learning and development. In our view Skillshub provides an effective solution for today's time poor workforce which is focused on taking action and implementing learning"
Martin Rowe | Head of Operations | The CPD Certification Service
Most Popular Uses For Our eLearning Content
Whether on your system or our learning platform, here's what our clients use our content for…
As a standalone option for staff development
For internal L&D and trainer resources
Resources to use for the 70-20-10 model
For use in self-directed learning
For use in mobile learning
Pre & post workshop activities
As part of existing blended programmes
To help embed the learning from internal workshops
To use as part of internal courses
For managers and leaders to use with their staff
For learning reinforcement in the workplace
As a resource for learning "in the flow of work"
How extensive is your off-the-shelf elearning content library?
Can I buy elearning content as well as lease it?
There are lots of elearning providers out there. Why should I choose Skillshub?
500+ Online Courses
Practical & engaging
CPD certified
Short and to the point
Action plans supplied
Ready made coaching questions
Key Features & Benefits Of Our Content
Saves Time
Sessions last a couple of minutes.
Limits time away from the office.
Take Away Actions
Each session has 3 specific
actions for you to complete.
Keeps Your Attention
Better attention = better retention.
Improves buy-in to the learning.
Engaging Content
Motion graphics, presenters and
animations to keep interest high
"Doing" Not Theory
Sessions focused on the most
important, practical elements.
70-20-10 Enabled
Ideal for 70-20-10 style of
training – coaching aids too.
Empowers Your Learners
Self-directed learning means they
are in charge of their development
Engage Gen Z & Millennials
This group want things now and
have a short attention span
Any Device, Anytime
Desktop, mobile or tablet – you
can learn on the device of your choice
Agile Learning
Sessions can be deployed very quickly
and are ideal for collaboration
Specific, Not Broad Needs
Short, focused sessions centred on
one specific skill or behaviour
Knowledge Retention
Research shows that retention
increases with shorter sessions
Cheat Sheets
Each session comes with a 1 page
cheat sheet of the essential information
Just-In-Time
Sessions are available and on demand
at the moment of a learning need
Coaching Blueprints
Coaching questions are supplied to
help you coach in & embed at work
Please call us on 02476 998 101
Alternatively, please complete our quick enquiry form below or email us at info@skillshub.com and we'll get back to you within 1 working hour.
---
Relevant eLearning Content Blogs