Microlearning
Make learning more effective, fun and focused on taking action. Our microlearning content
with over 350 short bursts of development will provide engaging and flexible learning at the
moment of need, improving learner retention rates, adoption and ultimately, business results
(All delivered on your learning system or ours!)
Short Sessions.
Big Impact.
Most online training courses consist of long, drawn out content that bores your staff and simply fails to engage with them.
Skillshub is different. Our off-the-shelf CPD certified content library consists of short, microlearning sessions (60 seconds to 5 minutes) that are practical, engaging and focused on taking action in the workplace.
We're taking the most up to date research on modern day learning methods and coupling that with the ever increasing workload and reducing attention span of the modern day worker to create learning that actually sticks.
We've blended the most effective training content in terms of what works in the real world and we've designed and repackaged it in a way to make the most out of today's technology and current work and lifestyle patterns.
Our Working Lives Have Changed, Technology Has Changed
But Training In The Workplace Has Simply Failed To Keep Up!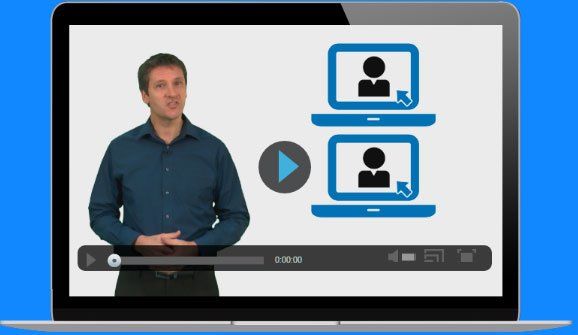 We all now need to do "more with less", we receive countless emails and requests each day and our attention spans are at an all-time low.
So your staff can't really afford to spend days away from their day job in training. If they do, they return to a backlog of work and fail to implement what they learned – which defeats the object!
Instead, your staff are crying out for personalised development (not sheep dip) that is delivered in a way that suits how they learn best, that utilises modern technology and keeps them engaged and interested.
Our online microlearning sessions achieve just that. They are short, engaging, they focus on "must have" skills and are focused on the most important thing in training – TAKING ACTION!
All of our sessions are CPD certified and are perfect for organisations who want a real, practical approach to developing their staff or for those of you that want something a little bit different.
Ideal For 70-20-10, Informal Learning
& Blended Learning Approaches
If you approach L&D in a different way other than just offering face to face workshops then Skillshub will prove to be a valuable asset for your company.
Whether it's part of a blended learning approach to development, supporting your 70-20-10 model of learning or if it's used as providing back up resources to help embed the learning from your internal and external programmes, Skillshub's resources are just ideal.
Your staff can now access over 350 attention grabbing and engaging development sessions you just can't find anywhere else!
Skillshub has many uses and is very flexible. See below for some examples.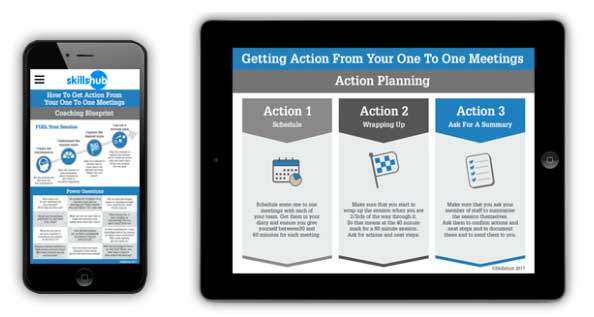 Most popular uses for Skillshub
Here's what our clients use Skillshub for
As a standalone option for staff development
For internal L&D and trainer resources
Resources to use for the 70-20-10 model
For use in self-directed learning
For use in mobile learning
Pre & post workshop activities
As part of existing blended programmes
To help embed the learning from internal workshops
To use as part of internal courses
For managers and leaders to use with their staff
For learning reinforcement in the workplace
As a resource for "on demand" learning
Key features and benefits of microlearning
Saves Time
Sessions last a couple of minutes.
Limits time away from the office.
Take Away Actions
Each session has 3 specific
actions for you to complete.
Keeps Your Attention
Better attention = better retention.
Improves buy-in to the learning.
Engaging Content
Video instructors coupled with
on-screen graphic reminders.
"Doing" Not Theory
Sessions focused on the most
important, practical elements.
70-20-10 Enabled
Ideal for 70-20-10 style of
training – coaching aids too.
Empowers Your Learners
Self-directed learning means they
are in charge of their development
Engage Millennials
This group want things now and
have a short attention span
Any Device, Anytime
Desktop, mobile or tablet – you
can learn on the device of your choice
Agile Learning
Sessions can be deployed very quickly
and are ideal for collaboration
Specific, Not Broad Needs
Short, focused sessions centred on
one specific skill or behaviour
Better Retention
Research has proven that knowledge
retention increases with microlearning
Cheat Sheets
Each session comes with a 1 page
cheat sheet of the essential information
Just-In-Time
Sessions are available and on demand
at the moment of a learning need
Coaching Blueprints
Coaching questions and aids are supplied
to help you coach in & embed at work

Enter Your Details To View All 350 Sessions
Options available for subscriptions, purchase,
rebranding and bespoke. Your system or ours.
View all of the available content by completing the details on the right.