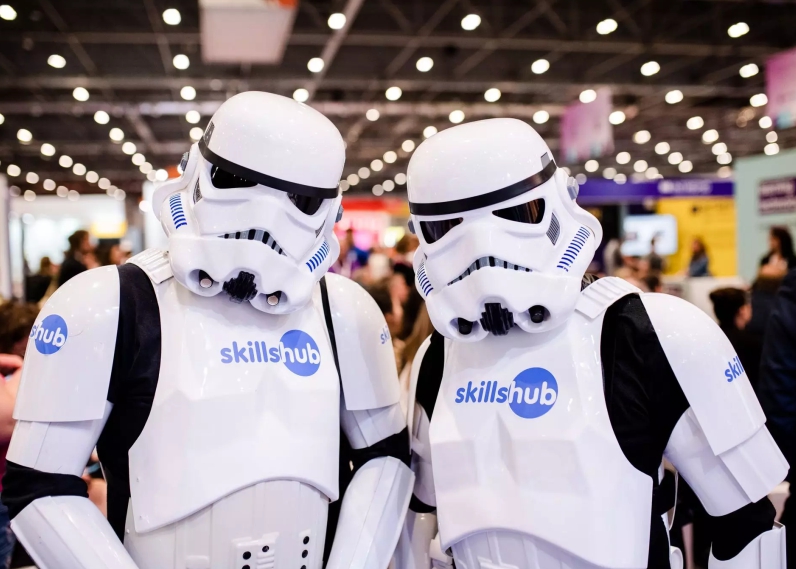 About Us
We're A Team Of L&D Pros Who Are Passionate And Supportive
Experienced & Credible Team
Learning & Development Experts
Home » About Us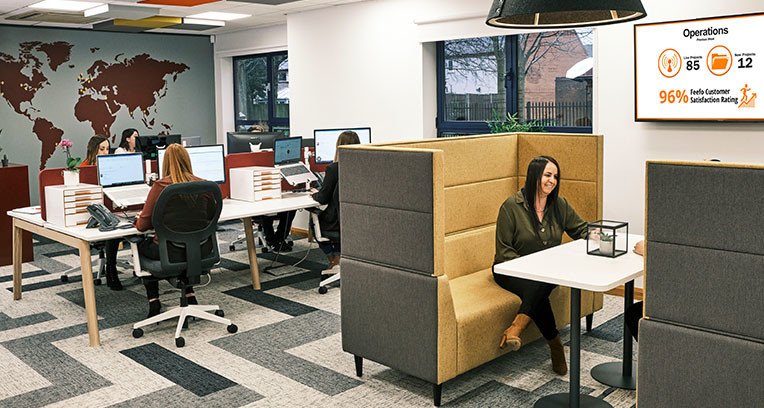 We're Obsessed About Improving
The Performance Of Your People
"The objective of learning is not learning, the objective of learning is performance improvement"
That's our mantra and what we adhere to in the content that we create and the platform we have designed.
Everything we do, we do to improve the performance of your people.
You want a platform that will be used by your learners and content that will be embedded in the workplace – that's what we're all about.
Above all else we're L&D experts with a passion for people development.
---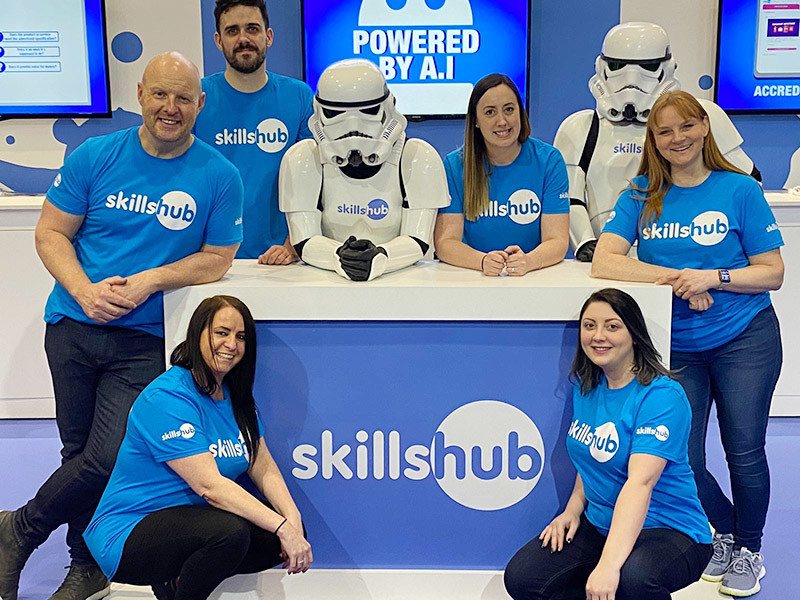 Our Content & Platform Has Been
Developed By Our L&D Team
Skillshub is part of the 5 time award winning, MTD Training Group who have trained staff from over 9,000 different organisations.
The off-the-shelf elearning content we develop is written by our training team and not techies or outsourced writers and our bespoke elearning solutions are created based on your exact requirements.
We understand what makes learning stick and we create brain friendly sessions that are focused on taking action back in the workplace whether that's through our online training courses or LIVE virtual training webinars.
Our engaging eLearning platform has been designed by our team of L&D experts who have worked with over thousands of L&D, HR and Talent Managers over the years.
We're an L&D organisation, not a digital organisation.
That makes a big difference especially when you talk to one of our team about your requirements!
We Make
The Magic Happen…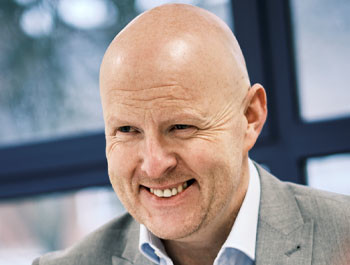 Sean McPheat
CEO
Sean is the driving force behind Skillshub. He creates the vision and strategy and ensures Skillshub is at the forefront of innovation. Sean is a sports fanatic and would love to be a WWE Superstar!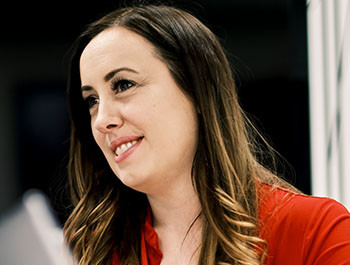 JENNY VERMAN
Head Of Digital Learning
Jenny and her team make the magic happen. They take our session scripts and content, sprinkle some magic pixie dust and then create their magic! Loves horses, horses and err horses. Have we mentioned she likes horses?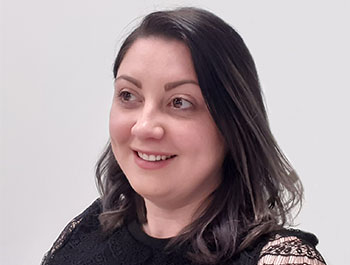 LOUISE DENNY
Head of Learning & Development
Lou's passion and energy for creating a memorable client experience is only surpassed for her love for shoes, horror films and Nicolas Cage. And if you can work all that out then you get a free session!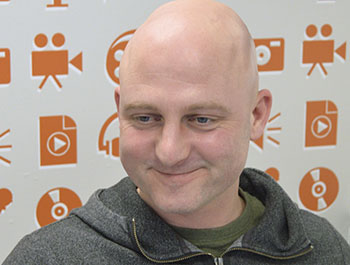 ANDREW CULL
Customer Experience Manager
Once you decide to work with Skillshub then Andrew and his team take over to onboard you and your people and to provide you with exceptional levels of support all the way. A massive Aston Villa fan.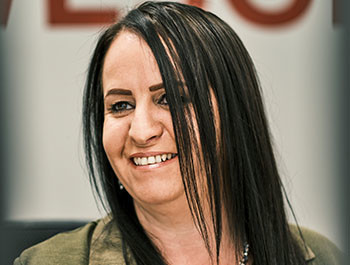 KELLI GRINTER
Learning Consultant
When Sean has a new idea, Kelli and her team run with it. Kelli is results focused and has a passion for making things run smoothly. This often involves sleepless nights and wine on tap after a hard day in the office.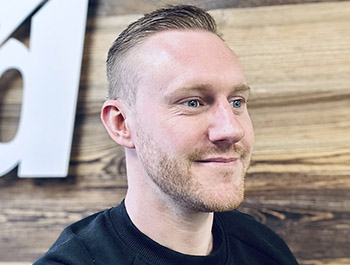 LEWIS MCKINNELL
Marketing Manager
Lewis is at the helm of our marketing content, working to ensure our brand message consistently echoes across a variety of channels, including social media, email campaigns, and our website. Lewis loves nothing more than plugging into some music and taking his dog, Jasper, for long walks.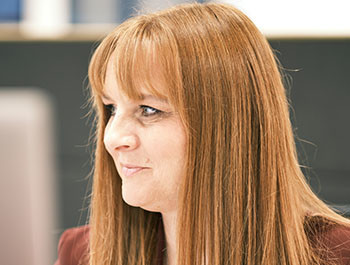 Tracey Kahrman
Learning & Development Manager
Tracey has worked as a facilitator in the NHS & Local Authority for 15 years and likes to create content that gives people a real burst of enthusiasm. She loves to unwind chasing zombies, white water rafting or any crazy adrenaline experience you can think of!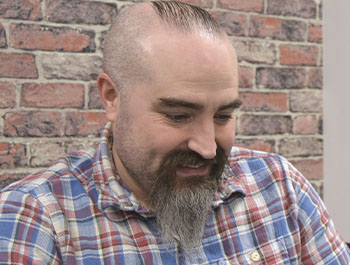 DAN SEARLES
Content Manager
Dan's engaging content and delivery style is a massive hit with learners. He always goes the extra mile to ensure that the learner is at the heart of all he does. Also plays drums in a band.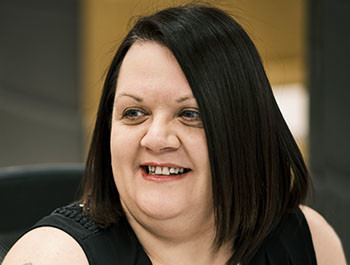 Anna Lebbern
Creative Project Manager
Anna and her team are the "go to" people that make things happen. She is responsible for all of the behind the scenes activities to ensure that Skillshub works. The only thing that distracts her from her work is Jon Bon Jovi and we're told on a weekly basis of the time she touched his bottom!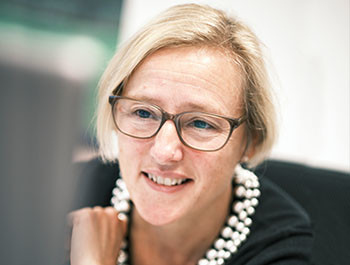 Suzanna Baynard
Finance Manager
Bean counter extraordinaire Suzanna keeps score and makes sure that the "ins" and "outs" are accounted for. She lives in the fast lane and has a passion for speed – cars, motorbikes and leathers!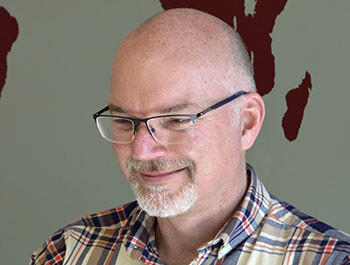 Ian Jackson
Content Manager
Ian is all about curriculum and content. Ian writes engaging content and scripts for presenter led, animation and motion graphic digital learning sessions. He's heavily into wood burning too!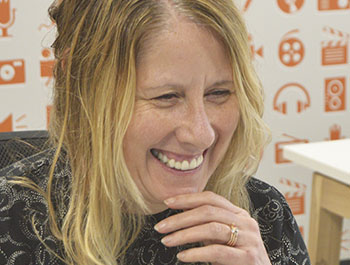 TRACY SAWREY
Content Manager
Tracy creates bespoke learning and development programmes that engage and inspire learners. She is as passionate against boring elearning as she is towards her beloved West Ham football team.
Got Any Requirements or Questions?
Our Learning & Development team are here waiting to help you.
Please call us on 02476 998 101 or click below.
Got Any Requirements or Questions?
Our Learning & Development team
are here waiting to help you.
Please call us on
02476 998 101
or click below.