Feedback forms, happy sheets, evaluation forms – no matter what you call them it's very important that you can gather some reactionary level feedback from your delegates after they have attended a training event.
Note that these forms normally just take a quick temperature check about the training.
They don't measure the ROI or business impacts.
Instead, the questions are normally focused around the housekeeping of the course, the relevancy of the content, the pace of delivery and the quality of the trainer.
Within a decent training feedback form you'll have the opportunity to rate certain criteria out of 10 for example as well as free text boxes for written feedback.
Below is a useful training feedback form template that you can use as a framework.
Take what you like from it and add whatever is most relevant.
Collecting feedback forms manually is becoming a thing of the past. They take time and effort to print, distribute and then you have to collate the results too!
A lot of organisations are moving their feedback forms online. Instead of asking your delegates to complete them at the end of the training day when all they want to do is beat the traffic, instead they can receive an automated link the day after and can complete the form after they have time to let it all sink in.
You'll get far better results and more relevant feedback.
We designed a tool that does all of this for you. It's called Feedo and you can find out more about it by clicking on the link below:
Automate Your Feedback Forms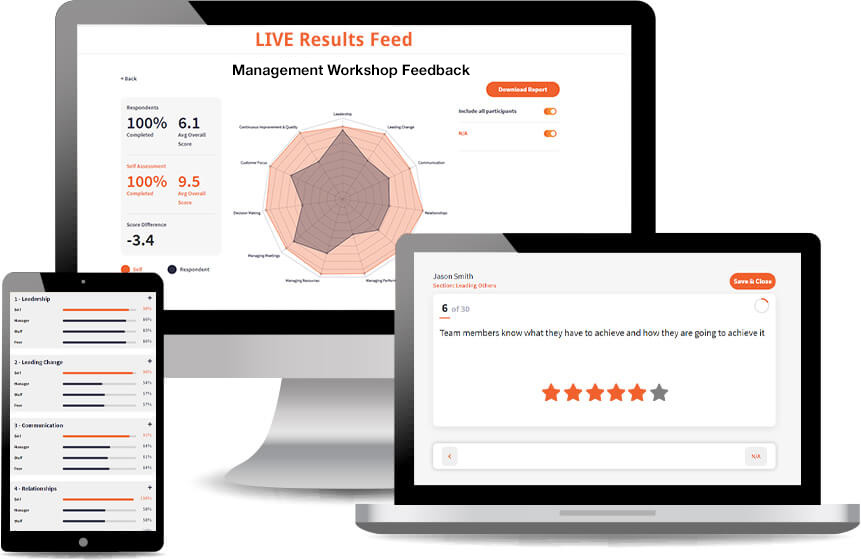 AUTOMATE YOUR TRAINING FEEDBACK FORMS
WITH OUR FEEDO SOFTWARE TOOL

Sean is the CEO of Skillshub. He's a published author and has been featured on CNN, BBC and ITV as a leading authority in the learning and development industry. Sean is responsible for the vision and strategy at Skillshub, helping to ensure innovation within the company.