Are you planning to review your talent management strategy?
If so, a great starting point for this is to do some external industry benchmarking to find out what your peers and competitors are doing.
This will give clues, tips, insights, and foresight that will help you to develop a more effective and resilient talent management strategy.
Here are 5 talent management strategy examples worth reviewing.
1) Oxford University Hospitals: Leadership and Development Framework
This framework aims to set the direction and establish the means for Oxford University Hospital to attract, identify, develop and retain leadership capability of the highest quality and capability.
They are boldly moving away from a 'command and control' model of leadership and moving towards one based on inclusiveness, influence and authenticity, rather than authority.
They are promoting shared ownership rather than responsibility invested in the few.
2) University of California: HR Strategic Plan 2015 – 2018. 
They make use of an intriguing Strategic Value Continuum to develop their strategy.
This strategic plan comes with a lot of tactical detail, from the outset, talking less about overall strategic outlook and focuses on the tactics for each functional area from: Benefits Programs, Compensation Programmes, Employee Relations, HR Compliance and Policies, Labour Relations, Retirement Programmes and services, Retirement Programmes, HR Systems & Data, (with the latter having a stated focus on data-driven decision making)
3) The University of Edinburgh: People Strategy 2012 – 2016. 
Unusually, for these documents, it's a creatively presented and well branded document, and it includes a foreword from the HR Director, (including a picture), giving it a more personal touch.
The People Strategy has been aligned with the University Strategic Plan 2012 – 2016.
The plan considers the many challenges facing the higher education (HE) sector and sets out a forward-looking and ambitious people agenda, designed to strengthen the University's global standing.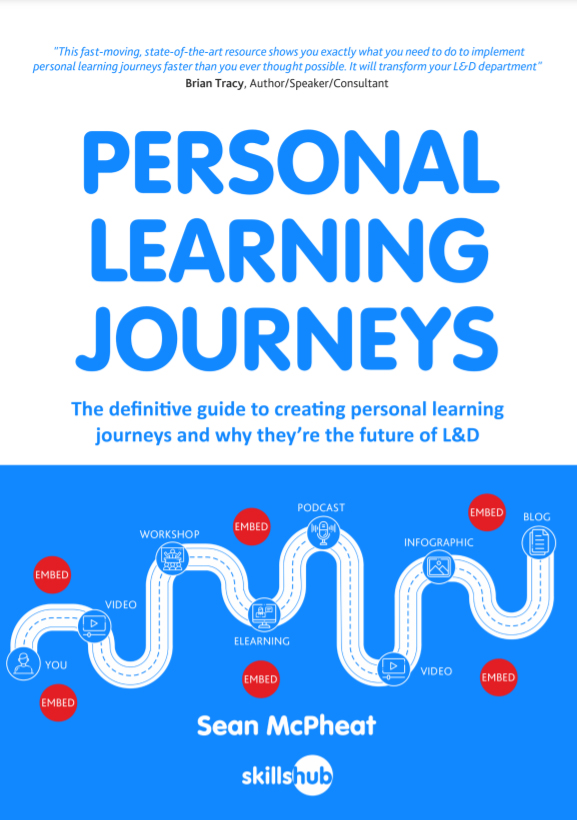 Learn How To Create Personal Learning Journeys

For FREE!
Download a free copy of our latest book
The definitive guide to creating personal learning journeys and why they're the future L&D
Download My Free Copy
4) Halogen Software: Strategy Document: Talent Management Strategy Template.
This is a helpful 11 page strategy document template, put forward by a leading HR software provider, that you can fill in to develop your talent management strategy.
5) Peterborough County: Talent Management Strategy 2015 – 2019. 
Interestingly, this strategy is unique in dedicating it's opening to justifying the need for a talent management with a detailed business case.
Other than that, this is a typical talent management strategy document and certainly worth reviewing alongside the four documents above.
Our eLearning platform helps to support talent management strategies and our off-the-shelf elearning content and bespoke elearning solutions can support your learners with engaging resources for performance improvement.

Sean is the CEO of Skillshub. He's a published author and has been featured on CNN, BBC and ITV as a leading authority in the learning and development industry. Sean is responsible for the vision and strategy at Skillshub, helping to ensure innovation within the company.
---