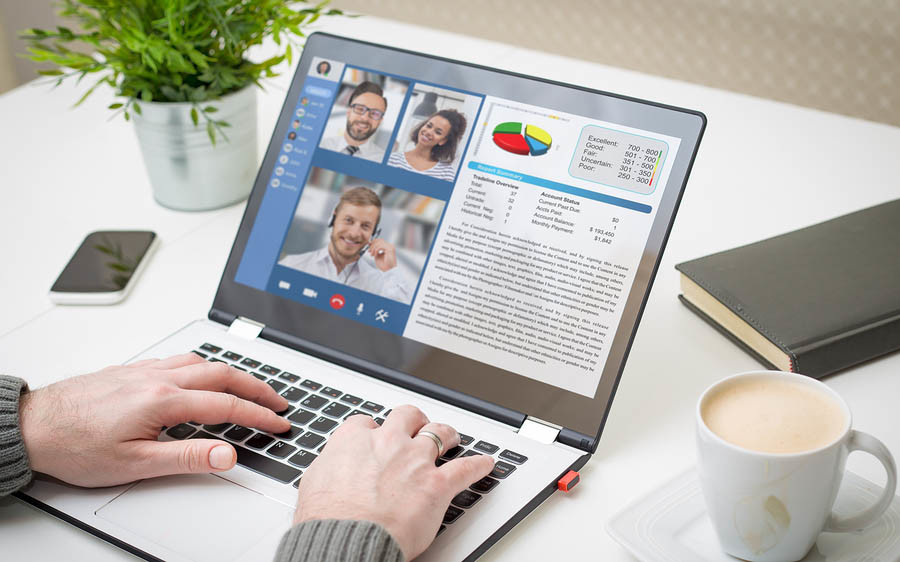 With such a wide range of online learning platforms out there, it can be difficult for organisations to decide which is going to be the right one for them.
What look and feel should it have? What do you need the platform to do in order to support both your learners and L&D effectively? Is the platform just for your own learning resources, or are you looking to include content from others as well?
Given that most platforms will tie you into a contract for 12 months or longer, it's important that you make the best choice for your learners and your organisation – to avoid getting locked in to a learning platform that doesn't work for you in the long term.
Here we focus on the 10 must-haves of any online learning platform to help you cut through the technical jargon and make the right decision for you.
1. User-friendly and intuitive learner interface
Your learning platform should be designed with the learner's experience in mind. Your learners should be able to log on quickly through one step sign on, easily navigate themselves around the site, find relevant learning resources within just a few clicks and be engaged throughout the process.
When considering which learning platform is best for you, ask to take a trial of the platform as a completely new user and see how quickly and easily you can find and access what you need – without their sales or tech team providing you with step by step instructions.
Some platforms will even have Getting Started sections and How To tutorials, which will be a great asset in getting your learners up to speed with how to use the platform – without needing additional input from L&D.
2. Responsive design
Not all learning is conducted in working hours and at a desktop, so your learning platform should have a responsive design that enables learners to log on at any time, from any device.
This goes for the learning resources within the platform as well, so ensure that you test out the responsiveness of the platform and any preloaded content within this before you make your decision.
3. Variety in learning resources
Having a learning platform which only provides access to one or two types of learning resource is going to limit the engagement with learners – and is going to send you back to the days of clunky and ineffective training management systems!
Your platform should enable you to upload and have access to word documents, PDFs, images, audio files, video files, eLearning sessions and face to face courses as a bare minimum.
4. SCORM compliant
Most learning content is SCORM compliant, which ensures that it meets the industry technical standards for online learning content.
There are currently 5 versions of SCORM, so it's vital that your learning platform is compatible with at least one of these to ensure that you can access a wide variety of learning material both now and in the future.
5. Automated learning journeys
As a learner, a line manager or an L&D function, your learning platform should support you in creating personalised and structured learning journeys that can be scheduled and distributed automatically.
Without the ability to create, schedule and automate access to learning resources through the platform, this essentially means you have not purchased a learning platform and instead have simply provided learners access to an online content library.
It's important that your learners and your administrators can send and receive "push notifications", to help keep them on track and engaged throughout the learning process.
6. Easy and effective administration and reporting
A major benefit of purchasing a learning platform is that you can quickly, easily and effectively upload users and content to the system, manage roles and access levels and report back on how people are using the platform and what they are doing with the learning – so ensure that you have several members of your L&D function test the admin profile of the platform before making a decision.
You don't want to get tied into a contract only to find that you're spending hours adding learners, struggling to manage them once on the system and finding yourself unable to access the reporting you need.
7. Authoring tools
Whilst a number of organisations will have their own content developers who are wizards with things like Articulate and video editing software, others will rely on their key L&D personnel to create new learning material for their employees – so finding a learning platform which has built in authoring tools can be a major asset.
This will enable you to create simple and effective online learning sessions, assessments and quizzes within the platform itself, and save on expensive training and licenses for additional development software for your L&D function.
8. Collaboration and social learning tools
For a learning platform to be truly effective, you need to be offering more than just L&D-defined content and courses.
Whilst there will likely be mandatory learning that you will want people to engage with through the platform, many organisations are now also seeing the benefits of collaborative and social learning that are driven by their own employees.
Social learning encourages the sharing of best practice and peer discussions through content that your employees create and participate in – without the need for L&D to spearhead or drive.
Having access to collaboration tools through your platform – such as live video diaries, group discussions and forums and personal blogs – will ensure that your organisation is set up to move towards the future of learning and better support your people and their preferences.
9. Integrated and fully documented API
You're likely to have other software that your new learning platform will need to integrate with, such as your CRM or talent management/HR database, so it's important that your learning platform can "talk to" existing systems in order to save on additional time and resource transferring data from one platform to another.
Whilst it's rare that any learning platform will already integrate with all of your existing system when you purchase it, ensuring that it has a fully documented application program interface (API) will mean that you can effectively integrate this with whatever systems you need in the fullness of time.
The key aspect of API is that it is fully documented, so that you are not reliant on the learning platform provider to set this up for you at a potentially hefty cost – so if you have developers internally they can do this for you at no additional charge.
10. Scalability
Finding a learning platform that is going to tick the box for every one of your current and future needs as an organisation is going to prove incredibly challenging, so don't get too hung-up on looking for your glass slipper initially.
The important thing to ascertain is that the platform can be scaled up in terms of number of users and functionality, so ask about their development roadmap to understand more about how the platform might be able to support you in the future.
You want to partner with a provider who can grow with you, so ask the question upfront, before making your final decision.
It's vital that as your organisation grows and your learners develop, that you are able to support on their current and future needs – so cutting through the "noise" and focusing on these top 10 must-haves will help guide you in making the best decision for your online learning platform.
Thanks again
Sean

Sean McPheat | 

CEO
---