The Edtech industry is always a front runner when it comes to innovation and creativity. The evolution of the online learning platform is no different.
Advancements in this area have been rapid over the years and this will only continue. The application of artificial intelligence into the learning world will make it a very exciting place to work and I cannot wait to see the impact it will have on how learning will become a more personal and relevant activity.
But many organisations simply do not require this level of sophistication right now. It's too much, too soon.
So let's take a look into the world of the online learning platform at some of the must have features that you need no matter where you are on your own journey.
Online Learning Platform or LXP?
What's in a name? Well, a lot according to some L&D experts.
We call it an online learning platform. Others call it a learning management system LMS. The latest name in town is an LXP which stands for learning experience platform.
Whichever way you want to cut it, your e-learning platform (see what I did there, another name!) should be able to fulfil a certain amount of basic functionality.
There are providers out there whose system offers a range of bells and whistles that you simply won't use, yet.
Take social learning for example.
It's one where your learners can record themselves on a phone and then upload it to your system. Learners can discuss topics and rate them with thumbs up and thumbs down. There are a whole other host of features that come under the social learning feature.
Sounds like a really cool feature, doesn't it?
But how are you going to police and quality control all of the learner generated content that they will produce? Is it factually, correct? Where to categorise it? There's lots to think about.
I'm not saying this to put you off. But is your organisation ready for that yet?
Maybe down the line, yes. Today, maybe not.
That's why it is so important to choose a solution that is right for you today and that you can grow into tomorrow.
We come across so many organisations in the UK and worldwide that select the "all in one" option only for it to completely overwhelm them when deploying it throughout the company.
Our advice? Start small and make incremental changes as you go.
Best Online Learning Platform Features
With such a wide range of online learning platforms out there, it can be difficult for organisations to decide which is going to be the right one for them.
What look and feel should it have? What do you need it to do in order to support both your learners and L&D effectively? Is the solution just for your own learning resources, or are you looking to include content from others as well?
Given that most providers will tie you into a contract for 12 months or longer, it's important that you make the best choice for your learners and your organisation – to avoid getting locked into a deal that doesn't work for you in the long term.
There are so many bells and whistles to choose from.
Here we focus on the 10 must-haves of any online learning platform to help you cut through the technical jargon and make the right decision for you.
1. User-friendly and intuitive learner interface
Everything should flow and be designed with the learner's experience in mind. Your learners should be able to log on quickly through one step sign on, easily navigate themselves around the site, find relevant learning resources within just a few clicks and be engaged throughout the process.
When considering which learning platform is best for you, ask to take a trial as a completely new user and see how quickly and easily you can find and access what you need – without their sales or tech team providing you with step-by-step instructions.
Some will even have Getting Started sections and How To tutorials, which will be a great asset in getting your learners up to speed with how to use the platform – without needing additional input from L&D.
Remember, it's not easy to use, it will not be used. No matter what it offers, if your learners can't find relevant online courses and content then forget about it.
The whole learner experience has to be slick, easy and personalised.
2. Responsive design
NNot all learning is conducted in working hours and at a desktop, so a responsive design is a must in order to enable learners to log on at any time, from any device.
This goes for the learning resources as well. Ensure that you test out the responsiveness of the solution that you select and any preloaded content within it before you make your decision.
I have seen learning management systems which provide a great learning experience only for their content to shift on the page, not open correctly on a mobile or be so small that it's not worth attempting to work through the session.
3. Variety in learning resources
Having an lms platform which only provides access to one or two types of online training and learning resources is going to limit the engagement with learners – and is going to send you back to the days of clunky and ineffective training management systems!
Your e-learning platform should enable you to upload and have access to word documents, PDFs, images, audio files, video files, online courses and face to face courses as a bare minimum.
People learn in different ways so ensure you cater for that.
4. SCORM and or xAPI compliant
Most learning content is either SCORM or xAPI compliant, which ensures that it meets the industry technical standards for online learning content.
The are different protocols with the same aim.
There are currently 5 versions of SCORM, so it's vital that your learning platform is compatible with at least one of these to ensure that you can access a wide variety of learning material both now and in the future.
5. Automated learning journeys
As a learner, a line manager or an L&D function, your learning platform should support you in creating personalised and structured learning journeys that can be scheduled and distributed automatically.
Without the ability to create, schedule and automate access to learning resources and training content it's just like providing learners access to an online content library and hoping they will consume the content. A bit like surfing around Netflix or Amazon Prime.
It's important that your learners and your administrators can send and receive "push notifications", to help keep them on track and engaged throughout the learning process.
6. Easy and effective administration and reporting
A major benefit of purchasing an online learning platform is that you can quickly, easily and effectively upload users and content to the system, manage roles and access levels and report back on how people are using the system and what they are doing with the learning – so ensure that you have several members of your L&D function test the admin profile and settings before making a decision.
You don't want to get tied into a contract only to find that you're spending hours adding learners, struggling to manage them once on the system and finding yourself unable to access the reporting you need.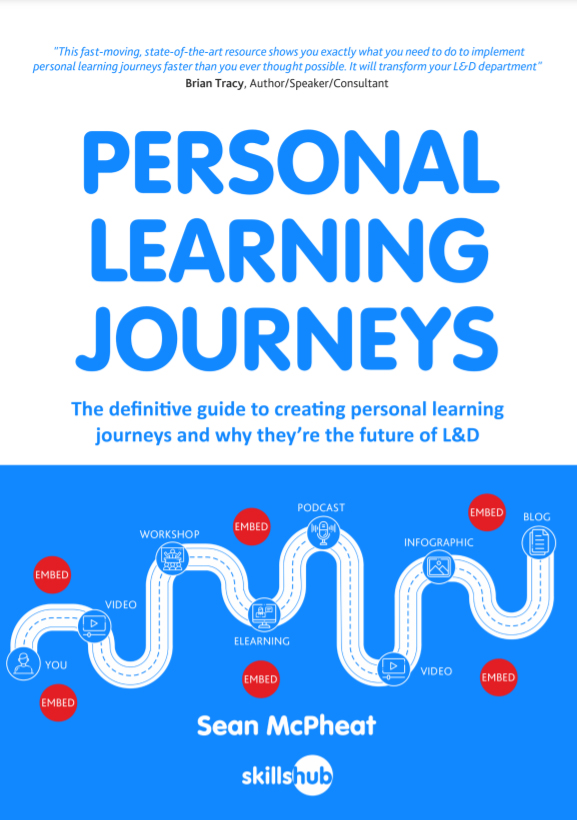 Learn How To Create Personal Learning Journeys

For FREE!
Download a free copy of our latest book
The definitive guide to creating personal learning journeys and why they're the future L&D
Download My Free Copy
7. Authoring tools
Whilst this list is compiled of positive "must haves" I'm here to tell you that it's not a "must have" to have an authoring tool within your system.
Why? Well, it's because it limits you.
Built in authoring tools will normally be a one trick pony. They normally consist of a very basic editor which in effect creates a slide deck that you add a voiceover too or worst still, no voice! You'd normally add a quiz too. Those days are long gone.
Instead, I recommend that you use a variety of external tools to help you create different types of online courses and digital learning resources.
Whilst a number of organisations will have their own content developers others will rely on their key L&D personnel to create new learning material for their employees. If this is you then I'd look at authoring tools like Articulate Storyline, Rise and Adobe Captivate. These will enable you to create simple and effective online learning sessions, assessments and quizzes.
The alternative and easier option is to lease off-the-shelf elearning content.
8. Collaboration and social learning tools
To maximise the effectiveness of any solution, you need to be offering more than just L&D-defined content and courses.
Whilst there will likely be mandatory learning that you will want people to engage with, many organisations are now also seeing the benefits of collaborative and social learning that are driven by their own employees.
But as I've said before, it needs to be right for your organisation. So you'll want to select a training platform that has the ability to turn on social learning when you are ready for it if not now.
Social learning encourages the sharing of best practice and peer discussions through content that your employees create and participate in – without the need for L&D to spearhead or drive.
Having access to collaboration tools such as live video diaries, group discussions and forums and personal blogs – will ensure that your organisation is set up to move towards the future of learning and better support your people and their preferences.
All of this helps for learning in the flow of work.
Imagine that an employee has just had a client meeting and they used a killer phrase which won the deal, it would be worth sharing wouldn't it?
Or say someone has found a hack to reduce the time it takes to do a task – you'll want to share that with everyone using the learning platform.
9. Integrated and fully documented API
You may have other software to integrate with, such as your CRM or talent management/HR database, so it's important that your elearning platform can "talk to" existing systems in order to save on additional time and resource transferring data from one to another.
Whilst it's rare that any online learning platform will already integrate with all of your existing systems when you purchase it, ensuring that it has a fully documented application program interface (API) will mean that you can effectively integrate this with whatever systems you need in the fullness of time.
The key aspect of API is that it is fully documented, so that you are not reliant on the provider to set this up for you at a potentially hefty cost – so if you have developers internally they can do this for you at no additional charge.
10. Scalability
Finding a solution that is going to tick the box for every one of your current and future needs as an organisation is going to prove incredibly challenging, so don't get too hung-up on looking for your glass slipper initially.
The important thing to ascertain is that it can be scaled up in terms of number of users and functionality, so ask about their development roadmap to understand more about how the platform might be able to support you in the future.
You want to partner with a provider who can grow with you, so ask the question upfront, before making your final decision.
It's vital that as your organisation grows and your learners develop, that you are able to support on their current and future needs – so cutting through the "noise" and focusing on these top 10 must-haves will help guide you in making the best decision for your online learning platform.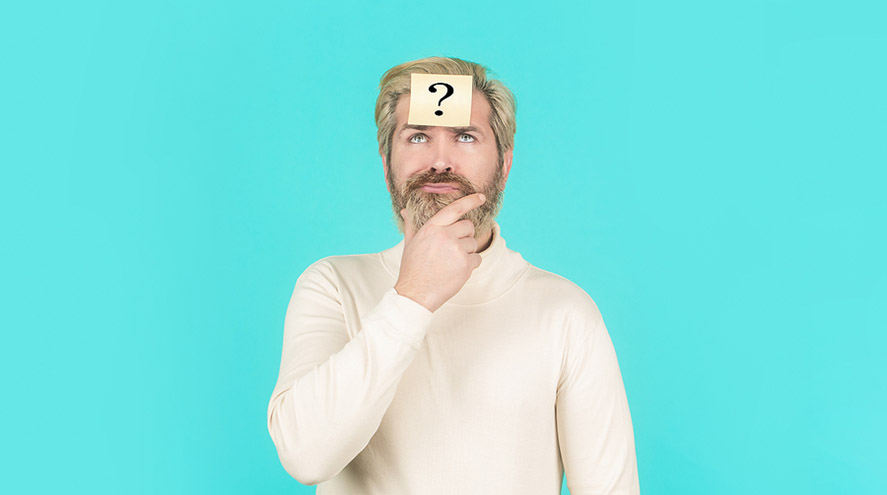 How to Choose a Platform
There are hundreds of vendors to choose from in this marketplace. It may feel a little overwhelming the very thought of you approaching some of them and then having discussions with each. After all, you do have a day job!
You'll need to short list, maybe have some presentations and then hold further internal discussions with all the key stakeholders to finally nail down which vendor you are going to put your trust in.
As a vendor ourselves we can tell you that a lot of organisations approach Skillshub without having put the time and effort into crystalising their own thoughts as to what they want the system to do in the first place.
What results is confusion as many vendors discuss and present their propositions. What normally happens when there is confusion is that no decision is made.
So before you approach anyone (and we hope Skillshub will be one of those!) it's important to line up your own ducks and to establish exactly what your needs are.
Here are some tips on how to achieve that.
1. Know your why
Why do you need a system like this? Is it because everyone else has one? Is it because everyone is moving to a digital solution? It's very important to understand why you want to go down this route. Are you looking to provide learning at scale? Moving towards a blended learning solution? To cut costs associated with face-to-face travel? To improve knowledge retention rates because of shorter learning sessions? Exactly what is it? You need to very clear as to your why.
2. Conduct a training needs analysis
Armed with you why, is there sufficient demand for a platform now and in the future? Conducted a TNA, talk to staff and the managers within the business to gain an understanding of what learning is required. Where are the gaps between where you are now and where you want to be? By doing this you will gain valuable insight into potential online training content that you may need as well as some of the key features that your system will need to be able to carry out. Review your current provision, programmes and internal learning processes to see where the gaps are.
3. Create a list of "must have" and "nice to have" features
It's important to create 2 lists because you will receive an avalanche of features and benefits from each vendor so you will need to be able to categorise those elements into what you must have and those features that are a nice to have. Remember that some features may not be important to you now, but they might be in 18 months so bear that in mind when creating your lists.
4. What don't you want?
As an extension to number 3 above it's a valuable exercise to create a list of those features and capabilities that you don't want. For example, if your company culture and ways of working will not be suitable for social learning then make a note of that. Some LMS's are built around social learning so you won't want to waste your time on them. So create your "Don't want" list of LMS features.
5. Approach and evaluate LMS suppliers
You will no doubt trawl through the internet to draw up your short list of those suppliers that you will approach. Check out what their sites look like and the capabilities of their platforms against your 3 lists of:
• Must have features
• Don't want features
• Nice to heave features
Draw up a short list of those that you are going to approach and create a short requirements document to send them. I recommend that you send them the whole story including your why and objectives rather than just a list of requirements. It's very important that each vendor can gain some context behind the decisions.
6. It's showtime!
The best way to evaluate an LMS is to have a demo of it. It's important to have potential users on that demo as well. The more feedback you can get from them the better. It's a big decision so always ask what onboarding support the provider will offer as well. Do they just take your money and run? Or will they hold your hand and become an extension of your business whilst you are integrating into your current and future learning and development plans.
eLearning Platforms – The Future
Systems will evolve for sure. Some are now using artificial intelligence to predict what learners need based on their usage habits, assessment scores and regular diagnostics that they might take.
Don't get suckered into the elearning platform that offers everything. You'll most likely pay through the nose and not use 90% of it. Instead, sit down with your L&D colleagues and the business and work out exactly what it is you are trying to achieve.
Move away from training consumption targets like how many sessions someone has worked through or how long they are spending on the elearning platform each month.
Instead, start to measure what they are doing with the learning and what the business benefits are? Are they closing more deals? Is staff attrition falling? Are they more productive?
Does the system support this?
When it comes down to it the motto of "Build it and they will come" does not work whether it's a Learning Experience Platform or a Learning Management System LMS. It's a bit like have a £400,000 Lamborghini but not knowing how to drive or where you are going.
You need to make the learning experience an enjoyable one and one that has tangible business benefits. After all, that's the whole point of using an online learning platform…

Sean is the CEO of Skillshub. He's a published author and has been featured on CNN, BBC and ITV as a leading authority in the learning and development industry. Sean is responsible for the vision and strategy at Skillshub, helping to ensure innovation within the company.
---