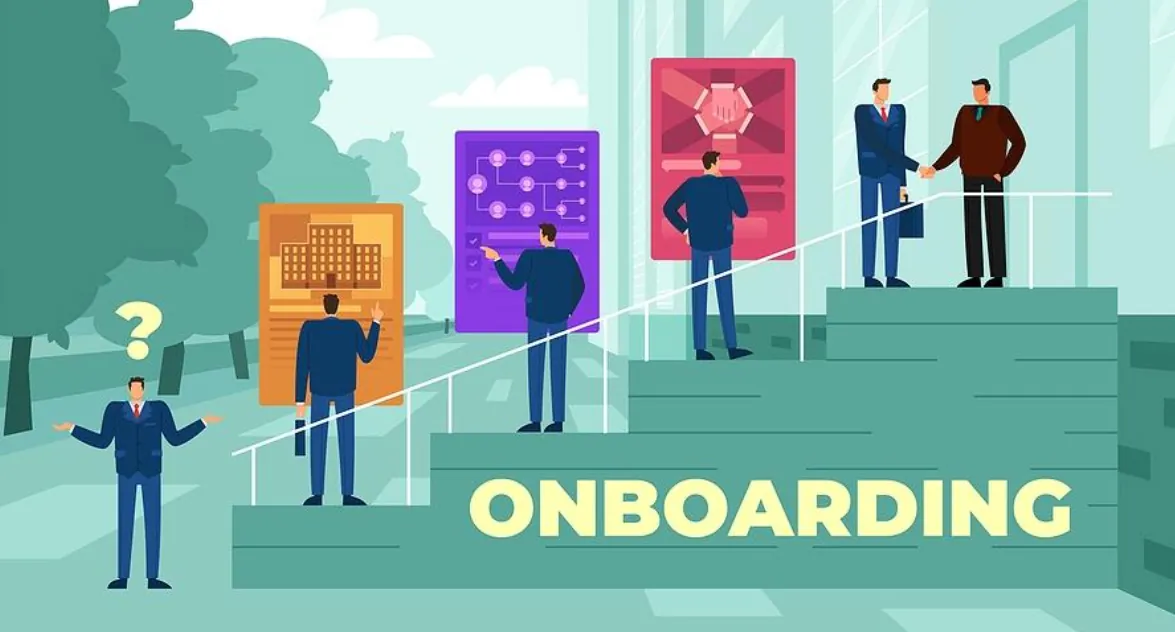 The way that you introduce and integrate your new hires into your organisation can make or break the relationship that you have with them. Do it right, and you will have motivated and enthused new employees who want to make a difference. Do it wrong, and they will be questioning if they've made the right decision from day one!
That's why your onboarding process is so important. It sets the scene, settles your new hires in and lays the foundation for them to be more productive, happy, and engaged much quicker.
The aim is for you to create a positive first impression so they feel confident that they can thrive within your organisation.
Here we look at what onboarding is and how you can go about creating an onboarding programme that will be the envy of your competitors.

What is Onboarding?
An employee onboarding process (also known as organisational socialisation) is a frequently referenced term in the human resources industry. It describes the process of introducing a new employee into an organisation.
During the employee onboarding process, new hires learn the basics of their position and its requirements. They also learn about the company culture, which helps them feel more connected with their colleagues, feel part of the team sooner, and feel confident in their ability to do their jobs.
An employee onboarding process could be relatively short (a few weeks) or long (sometimes a whole year). The length depends on the complexity of the position and the employee's responsibilities.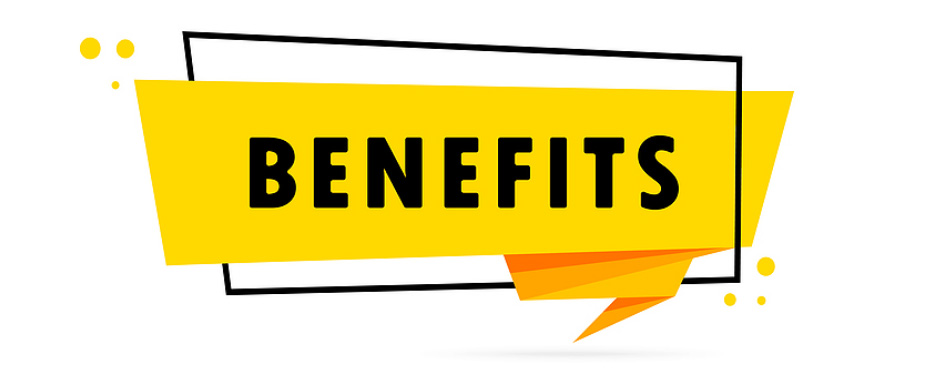 What are the Business Benefits of an Employee Onboarding Process?
Whether it lasts two weeks or two months, your business needs an employee onboarding process.
The following are some of the most significant business benefits an onboarding process offers:
New Hires Feel at Home Faster
Going through an onboarding process helps new employees feel at home at your company.
With proper onboarding, new hires don't have to waste time during their first few weeks learning the rules or figuring out what you want them to do each day. As a result, they can settle in, get their bearings, and start carrying out responsibilities sooner.
Increased Employee Engagement
Engaged employees are focused, committed, and understand what's expected of them. They work toward achieving specific goals and are dedicated to collaborating with their team members to complete assignments and projects.
If you onboard your new employees well, you'll improve the employee engagement at your company. They'll understand your expectations and will be eager to demonstrate their value.
Increased Productivity
As a business owner or manager, you know that when your employees are engaged, they're more productive.
You'll set your new employees up to be productive by boosting employee engagement with a solid onboarding process.
They'll be ready to take on assignments and start knocking out tasks sooner if they're properly introduced to the company, its mission, and its policies.
Improved Company Culture
When your employees go through a detailed onboarding process that teaches them the basics and helps them start on the right foot, your company's entire culture improves.
Good onboarding helps you ensure all your employees are on the same page and working toward a common goal from day one. When everyone is united, it's easier for them to collaborate, solve problems, and get more done.
Stronger Connections Between Employees
An essential aspect of the employee onboarding process is introducing new employees to their colleagues and higher-ups at the company.
If new hires can put names with faces and get to know their co-workers, it's easier for them to feel part of a team. Feeling part of a team allows for stronger connections between employees and contributes to a better, more supportive company culture.
Better Communication and Increased Trust
Stronger connections between employees result in better communication and increased trust.
It doesn't matter if your employees communicate face-to-face, via email, or through chat. Suppose they've had a chance to get to know each other and develop a sense of trust through proper onboarding. In that case, they'll have an easier time delivering messages, interpreting meaning, and accomplishing tasks.
Improved Retention Rate
You might be surprised to learn that better onboarding can also lead to a better retention rate.
Think about it. If employees have a great experience at your company right from the start, they'll be more inclined to stick with you long-term.
An improved employee retention rate makes your life much easier and saves you from constantly searching for new employees. It will also result in fewer hiring expenses in the future.
Easier Hiring
When you do have to hire new employees, you'll find that it's easier to connect with qualified candidates if your company has a well-planned onboarding process.
Good onboarding gives employees a better perception of your company. A better perception increases the likelihood that they'll speak positively of your company on social media or business review sites.
As your company's reputation improves, more people will be eager to work for you. They'll respond immediately when they see ads for open positions.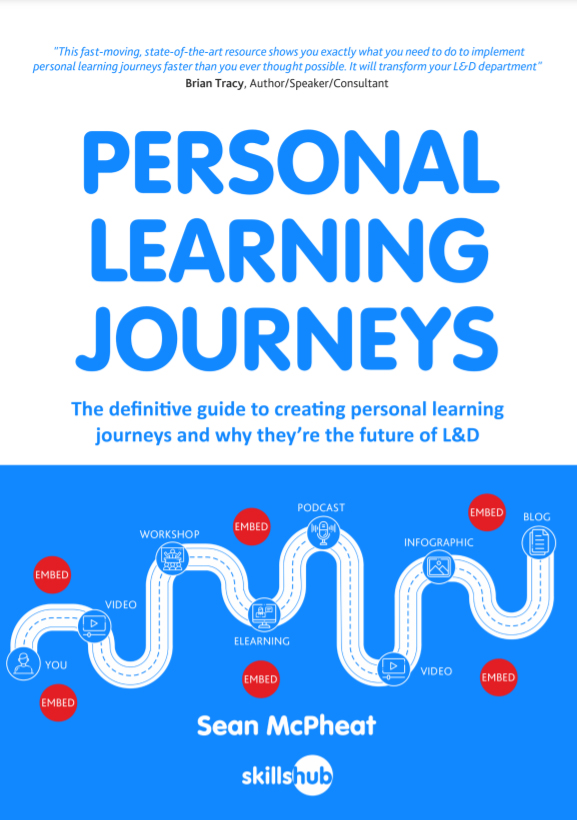 Learn How To Create Personal Learning Journeys

For FREE!
Download a free copy of our latest book
The definitive guide to creating personal learning journeys and why they're the future L&D
Download My Free Copy
An Employee Onboarding Process to Follow
A lot can happen during the onboarding process.
Here are some standard activities and tasks new hires might complete:
Making the Job Offer
Employee onboarding begins from the moment you extend a job offer to a candidate.
Your offer should include key details, including the following:
• Job title
• Compensation/salary
• Benefits
• Anticipated start date
• Team leader or manager for the position
• Number of days the candidate must respond in
Remember that a detailed, clearly worded job offer sets the tone for everything the new employee will experience moving forward.
Salary Negotiation
Once you've extended the job offer, the candidate might come back with a desire to negotiate their salary.
To prepare for this potential discussion, ensure you know the industry standard for the specific position you're trying to fill. Look at the company budget, too, so you know what salary you can afford to offer a new hire.
New Hire Paperwork
Provide the new employee with all essential paperwork on or before their first day.
Some important documents to fill out include tax forms, payment information, and emergency contact forms. You might also have benefit enrolment forms or a get-to-know-you questionnaire.
Policy and Culture Training
After completing essential paperwork, your new employees should undergo policy and culture training for your company.
This portion of the onboarding process covers various policies and rules, as well as how they're implemented and enforced.
You should also share your company's mission and values at this stage and break down the specific guidelines you expect employees to follow to maintain a positive, uplifting company culture. This doesn't have to be conducted face to face, you can create eLearning content which will be evergreen and house it on an online learning platform – that way you are creating something once and it can be used over and over again.
Job Training
Once you've covered the legalities and basics of your business, it's time to get to the actual job training.
Job training might include walking new employees through your company's specific systems and software solutions. You'll also talk them through their responsibilities and ensure they know how to carry them out efficiently and effectively.
Facility/Office Tours
If you're onboarding employees who will work in the office, make sure they know their way around.
Don't leave new hires to wander and figure things out independently. Take them on a tour and show them critical areas like their desk or office, the break room, the conference room, etc.
Executive Introductions
Part of building a solid company culture and setting employees up for success is introducing them to those who work above them.
If new hires know who the managers and leaders are at the company, it's easier for them to know where to go when specific problems arise. This approach also encourages more connection and support among all employees.
Team Introductions
Finally, introduce new employees to their teammates. Make sure everyone gets a chance to say hi to their new colleague and get to know them.
Keep in mind that the sooner you facilitate these introductions, the easier it is for everyone to bond. Better bonding also allows for better collaboration and productivity later, so you should encourage it whenever and however you can.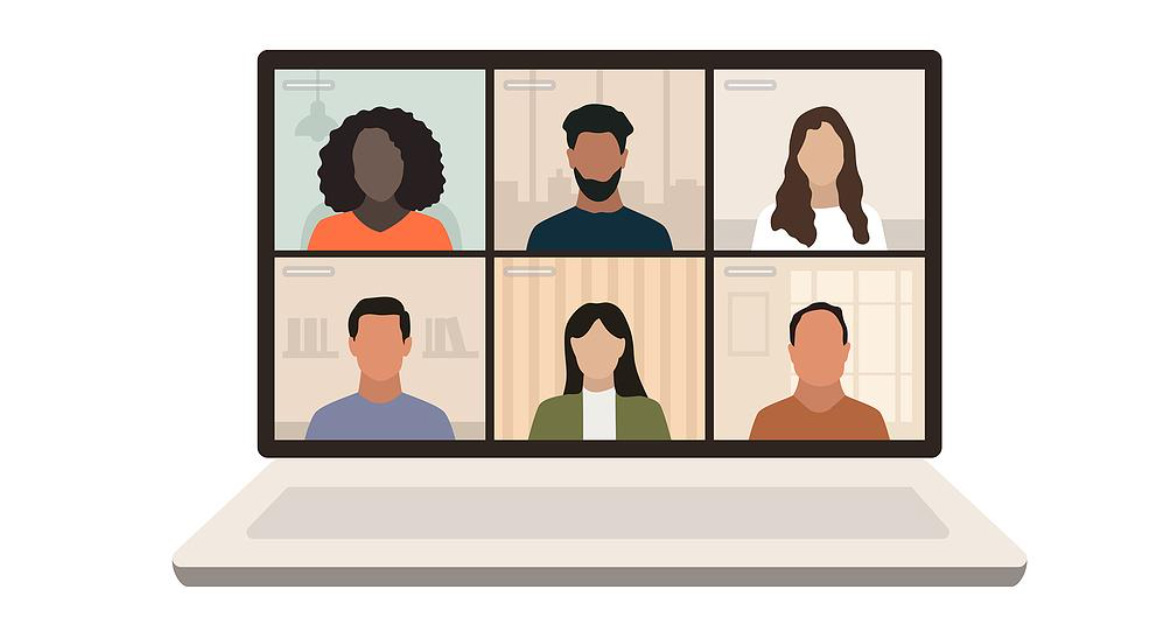 How to Onboard for Remote and Hybrid Workers
Onboarding matters for all employees, including those who don't work in the office full-time.
Some HR experts even say it's more important to properly onboard hybrid and remote workers. These workers are more likely to feel disconnected from their colleagues since they don't share office space.
When onboarding remote and hybrid workers, be sure to follow these steps:
Schedule Virtual Introductions
You might be unable to take new remote or hybrid employees around and introduce them to every co-worker in person. However, you can still ensure everyone gets a chance to say "hi."
One way to do this is by scheduling virtual introductions so everyone can meet.
Video meetings are excellent because they allow people to put faces with names and communicate more naturally. However, if this meeting isn't an option, at least introduce employees via email or chat.
Set New Hires Up with Communication Tools
Ensure all employees — especially new hires — have access to tools that allow for accessible communication with their colleagues.
If your company uses a particular software or app to stay in touch, set new employees up with an account. Provide an introductory tutorial to ensure they know how to use the software or app as well.
Offer Virtual Training on Specific Software and Systems
In addition to offering training on communication software solutions or apps, provide training on other essential tools new employees need to do their jobs well.
You might assume that everyone already knows how to use these platforms, but that's not always the case. Take the time to offer virtual training or review the basics of a system to reduce the learning curve for new remote or hybrid workers.
Partner New Hires with an Orientation Mentor
Mentorship is an excellent option to help new employees feel welcomed and part of the team. Connect new hires with an orientation mentor — a senior member of their team who has been around for a while and knows the ropes.
This approach gives the new employee a go-to person to contact if they have questions or concerns. It also helps them integrate into the team faster.
Check-in Often
When you're supervising from afar, it's easy to get wrapped up in your own responsibilities and forget to check in with your team. However, as a leader, it's ultimately up to you to ensure your employees — especially new remote or hybrid employees — have the tools they need to succeed.
Schedule regular times to check in with new hires and ensure they settle in nicely. Consult their mentor to see what they think about the new employee's progress.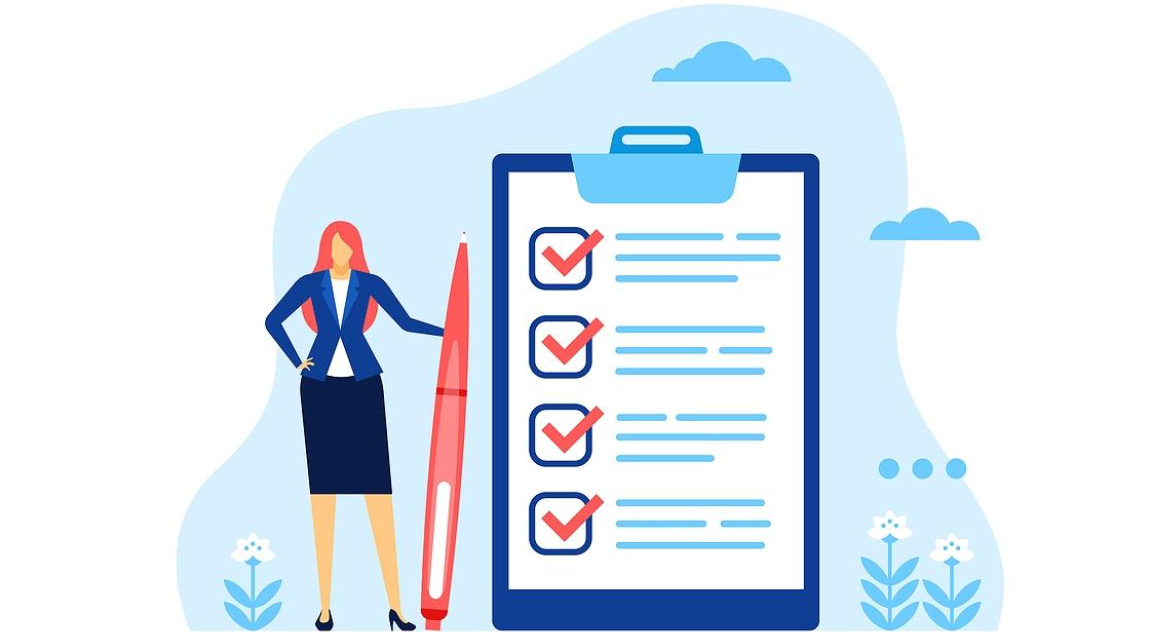 Employee Onboarding Checklist
Whether you're onboarding remote workers, hybrid workers, or in-office workers, this checklist will help you set every new hire up for success:
Pre-Onboarding Checklist
• Obtain a signed acceptance letter
• Send a welcome email
• Send or prepare a welcome package
• Send an internal email announcing the new employee's arrival
• Schedule meetings with key team members
• Request office and network access
• Order or send essential equipment
• Set up a designated workspace
• Enrol the employee in the HR system
• Send employee forms
First Day Orientation Checklist
• Organise an office tour
• Introduce the employee to the team and management
• Introduce their mentor
• Show them their workspace
• Schedule a one-on-one check-in meeting
• Complete new hire paperwork
• Deliver employee handbook
• Review schedule and work hours
First Week and Month Checklist
• Schedule social events and team-building activities
• Schedule ongoing one-on-one check-ins
• Set short-term goals
• Provide work assignments and set performance goals
• Ensure the employee is on track with role-specific training
• Complete policies and procedures training
• Complete benefits enrolment
• Ensure HR paperwork gets signed and submitted
Upgrade Your Employee Onboarding Process Today
From new customer service reps to new c-level executives, a well-planned onboarding process benefits everyone at your company.
Follow the steps discussed in this guide to fine-tune your employee onboarding process and give new hires the tools they need to succeed.
Skillshub offers a range of tools businesses can utilise to action and enhance their onboarding processes for new employees, including an online learning platform where you can host and offer a wide range of training content, and the ability to create bespoke eLearning content.
For those looking for ready-made online courses, you can also check out our eLearning marketplace with courses to purchase on key topics.

Sean is the CEO of Skillshub. He's a published author and has been featured on CNN, BBC and ITV as a leading authority in the learning and development industry. Sean is responsible for the vision and strategy at Skillshub, helping to ensure innovation within the company.
---