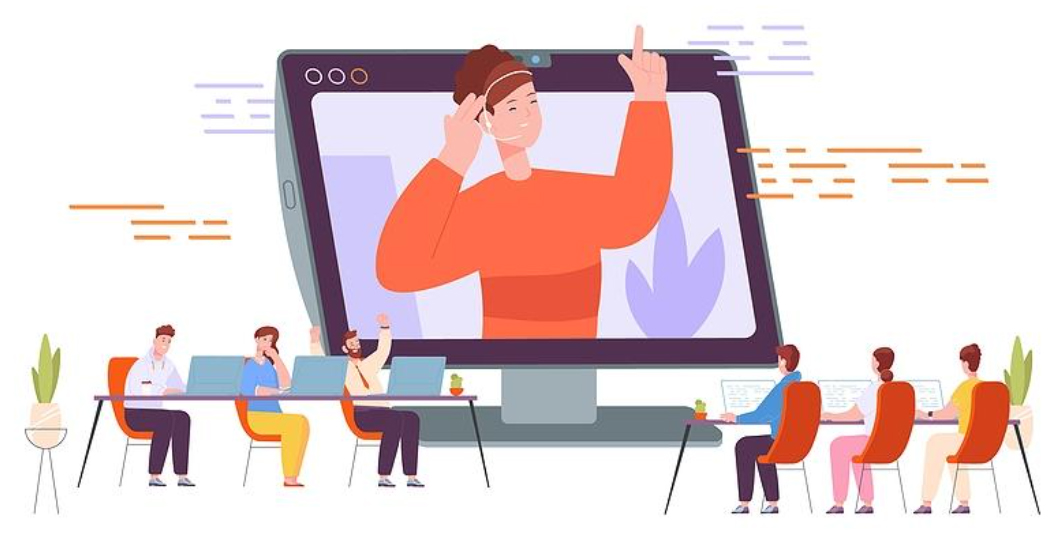 Looking back at 2019, Zoom, Meet, and Teams were hardly mentioned in conversations. Traditional classroom-like setups were mainstream, and instructors didn't feel the need to conduct online training sessions, despite video conferencing and virtual meetings becoming common in corporate culture by then.
As we come out of the Covid-19 pandemic, virtual meeting platforms have become general terminology. Today, even children aged around six know what Zoom is. The new dynamic of virtual meetups quickly escalated, and now most companies are exploring the numerous benefits of virtual training.
As the name suggests, virtual training refers to training sessions that are conducted virtually. This means the instructor and the participants are not physically present in the classroom. There are various aspects that make virtual training more appealing and easy for workplaces or teachers to implement, which has lead to virtual training sticking around and growing in popularity even after the pandemic.
Although there are some shortcomings to offering training virtually, the benefits outweigh these.
Here, Skillshub elaborate and discuss what virtual training entails, it's benefits and how to adopt it.
What is Virtual Training?
Virtual training is a form of education and training that uses internet platforms to facilitate teachings. These training sessions are headed by the instructor using similar education material to those used in a classroom, wth the only difference being that these training sessions are not conducted in person.
Some of the major platforms used today include:
• Google Meet
• Zoom
• Microsoft Teams
The great thing about this method of training is that one can be in any part of the world using the same platform as instructed by the teacher andcome together to learn.
The idea is to eliminate thetime spent travelling to a venue for aclass.
Online training methods mean both parties do not need to catch the bus or train to reach the class venues. You can be athome or anywhere you like to participate, as all that's required is to log in on the same platform instructed by the trainer. It saves time, money, and energy for both participants and instructors.
These sessions are equally as interactive and informative. The participants can discuss, brainstorm, make friends, socialise, and ask questions in a virtual learning environment, just like in a physical classroom.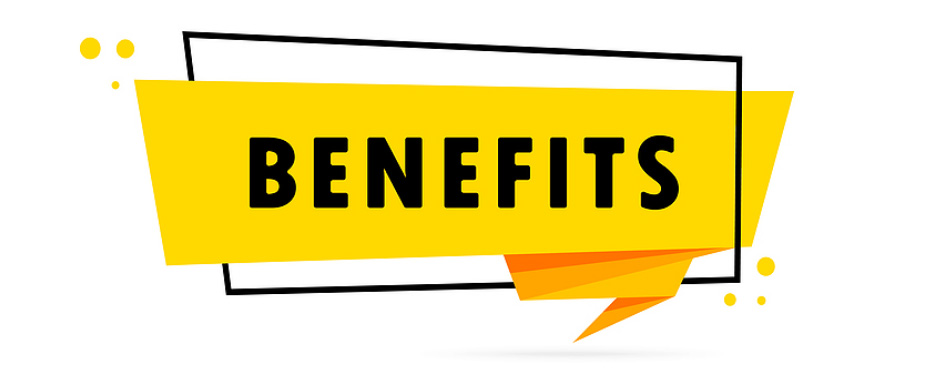 What are the Benefits of Virtual Training?
Virtual training sessions were a lifesaver for students during the Covid-19 global pandemic. Instructors and educational institutes used the medium to continue learning while everyone remained home.
In the absence of a daily commute, people had time on their hands. Hence, there was an evident surge in enrollment in online training during the pandemic.
Whilst virtual training has clear advantages for learners and teachers, it's important to weigh up the disadvantages of virtual training too. We discuss each here separately.
Virtual Training Advantages
Saves time on commuting, allowing increased time available for productive training.
Participants are more active and energised.
Providesparticipants the flexibility to attend classes without affecting their work schedules.
Cuts down on costs, including fuel and the cost of renting a class venue.
Participants can be anywhere in the world and on the go – the only requirement is an internet connection.
Training can be utilised at a later date where needed in the form of recorded lectures. Virtual classescan be attended when convenient or repeated to solidify learning.
Increased opportunities for learning as you can learn from any instructor in the world, bypassing the geo-restrictions. For example, learners can be basedin London learning from an instructor in America.
Virtual Training Disadvantages
When taking part in virtual training in larger groups, the participants may not feel comfortable interacting and are less free to get to know each other.
Some participants may feel a lack of interaction and familiarity with the instructor as opposed to physical classrooms.
Managing time zones for participants and teachers around the world can be difficult.
A fast broadband connection isa necessity.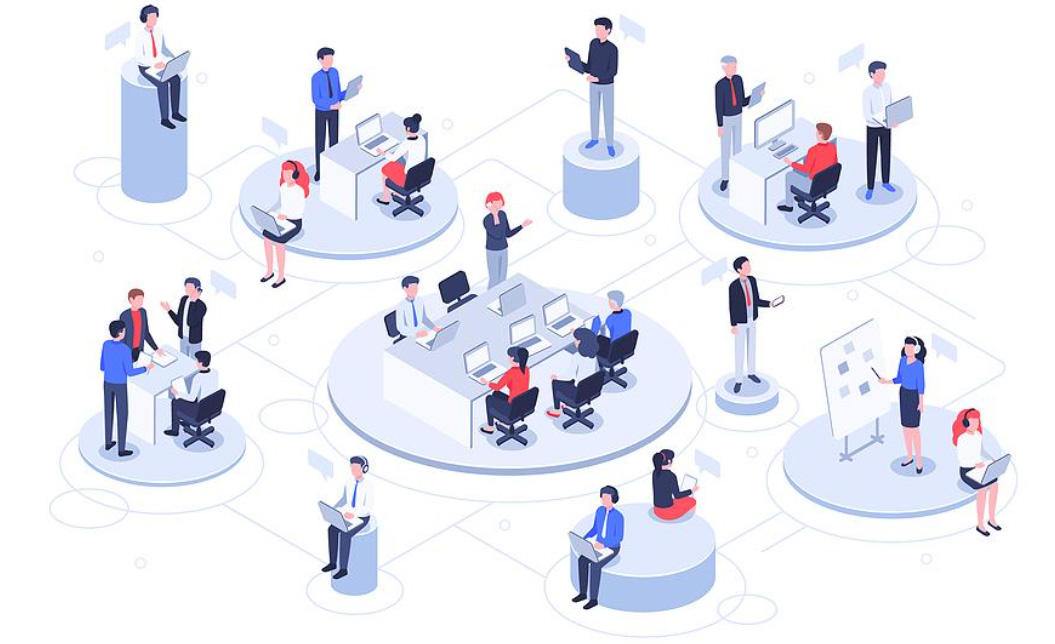 Which Industries are Adapting to Virtual Training?
One after another, many industries are resorting to virtual training.
Education
Post-pandemic, the education sector was the first to shift to the virtual training paradigm. But unfortunately, most language schools and training institutes suffered great losses due to social distancing and lockdown.
With virtual training and its ease, most educational bodies continue to offer virtual training even with no such restrictions.
What makes this model so attractive is the removal of commuting to reach the location. Not only does it allow participants and teachers to cut down on travel costs, but it also demolishes geo-restrictions. Now anyone in London can attend training in Australia.
Finance & Business
Most businesses, financial institutions, and insurance companies rely on their employee certification and education for greater benefits.
However, reaching different locations, even cities, for the purpose of employee training, has become increasingly difficult.
With virtual training courses, the participant can simply log on to their PC on a regular workday to attend a virtual training programme. It saves tons oftime as an employee can resume working wherever they are based as soon as the session ends.
Companies also save on transportation and boarding lodging for the participants.
Healthcare
Healthcare followed suit, later integrating virtual reality and artificial intelligence to make health virtual training courses comprehensive.
Virtual training courses provide participants with near-to-reality experiences, helping them to achieve more significant milestones in their training and cover a greater chunk of their education.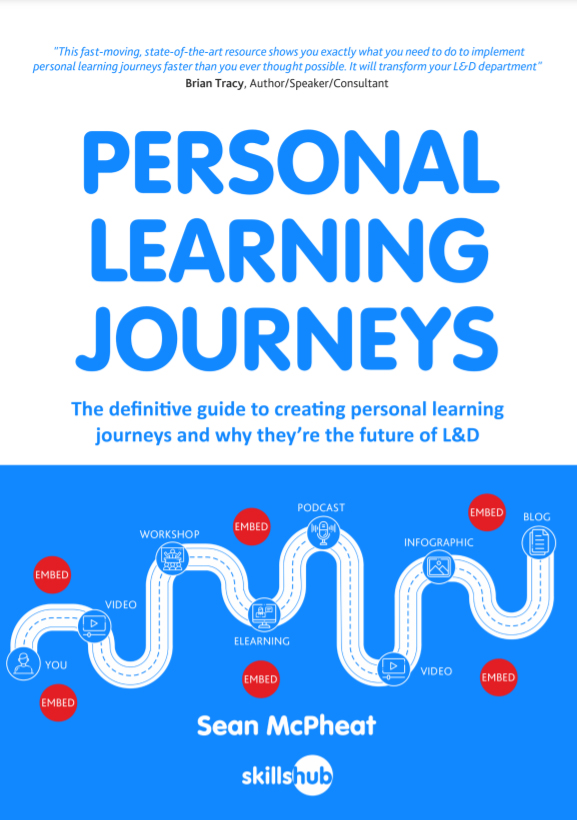 Learn How To Create Personal Learning Journeys

For FREE!
Download a free copy of our latest book
The definitive guide to creating personal learning journeys and why they're the future L&D
Download My Free Copy
Is Virtual Training More Cost-Effective than Face to Face Training?
Virtual training is considerably more cost-effective than face-to-face training. Here are some of the key reasons why:
Reduced carbon emissions. For the averagetraining session, there are somewhat between 50-200 participants. For physical classroom training, every participant is utilising fuel to reach the venue. With virtual training, since there is no travel involved, it significantly reduces carbon emissions.
Less paper is used for training materials. In a physical training session, students are often provided printed material for education – as we utilise more paper, we are cutting more trees. Virtual training removes the need for paper materials as materials are provided online and can be accessed from any device, for example, via an online training platform.
Reduced costs. In addition to reducing carbon emissions, , virtual training also allows you to save a lot of money usedfor commuting, printing materials, renting the venue, and longer training required refreshments.
Virtual training has been proven to be a highly cost-effective method, and most companies will continue opting for the online mode post-pandemic for these various benefits.
Is My Organisation Ready for Virtual Training?
After weighing up the pros and cons of virtual training, companies will need to evaluate if this is something they can adopt.
Here are some markers indicating that your organisation should hop on the bandwagon of virtual training:
You have a strong emphasis on employee growth without burning a lot of funds.
You are looking to provide more inclusive learning opportunities.
You acknowledge and promote the impact of every action – reducing the carbon footprint of your business.
You focus on the digitalisation of the organisation.
Your employees' well-being is the top priority byreducing the time utilised on trifle things such as commuting.
The organisation has a diverse workforce located in different parts of the world.
You plan to create an environment that is remote, flexible, and adaptive.
If some of these markers define your organisation, virtual training is the upgrade that demands your attention.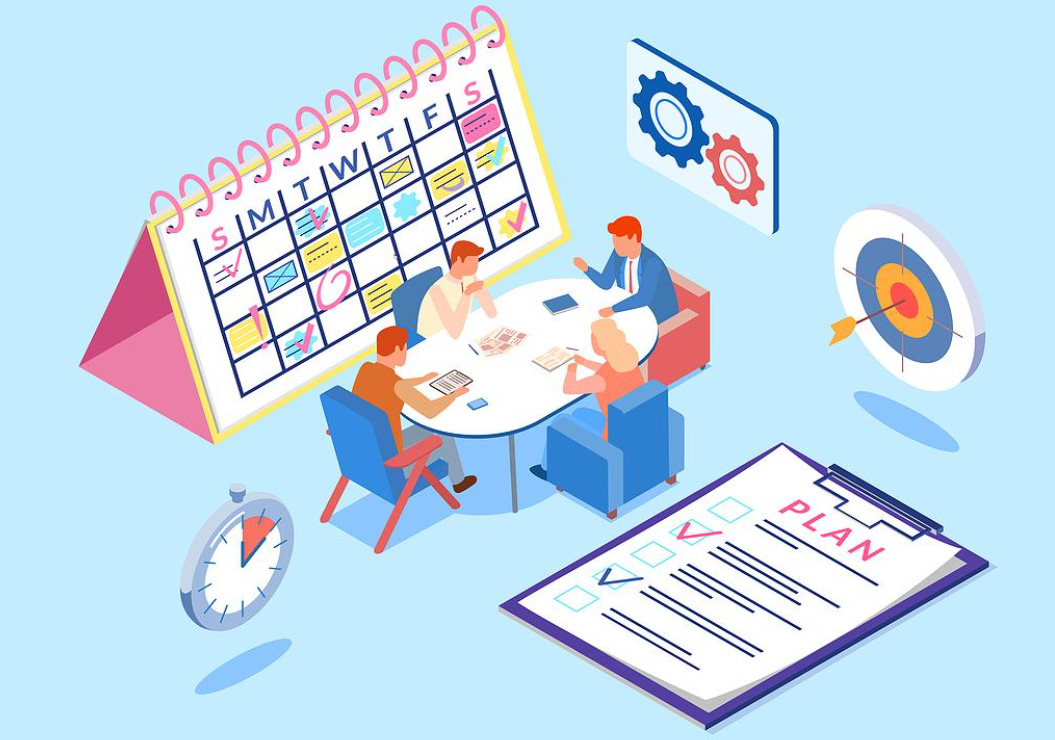 Adopting Virtual Training Within Your Organisation
Training, evolution and learning are imperative elements for any organisation. Virtual training is an efficient method that allows you to address all these aspects and facilitates the growth of the organisation and its employees when deployed.
Here is how an organisation can adapt and convert to virtual learning:
Evaluation
First, the organisation needs to evaluate the pros and cons. If the list of pros outweighs the cons, it is best to gear ahead.
Even if the company size is small, prioritising virtual training leads to trained employees, who can benefit the organisation of your business overall and train new staff similarly.
Before kickstarting virtual learning, you will also need to identify the gaps in learning. You can gauge any gaps in your employees skills and knowledge from yourorganisation's five or ten-year evaluations. The gaps in development, shortcomings, and losses will be great indicators to identify the focus of your virtual training programmes.
Research
Next, you will need to research how to create your courses. For example, you can look for a trainer or instructor who is a master of the program. Then, after enrolling in the program, an organisation can facilitate the employees to attend these sessions.
All training programs need to have an outline regardless of the company's requirement. For example, if an outsider instructor provides the training, the organisation can highlight the point of emphasis that is the core reason for the training.
Allocate the budget for learning and look for an instructor that fits the criteria. If an organisation overburdens itself with an expensive instructor (out of budget), it will not be a plan you can sustain.
Most instructors specialise in content development. When they are provided with bespoke eLearning content and given clear goals by your organisation, they can proceed ahead and deliver it to a high standard. The content developed for the program must be an upgrade for the employees.
Deploy
Now, look at the course outline and jot down all the equipment and materials employees would require for the training.
If they require equipment like laptops or tablets, the organisation can ensure enough gadgets to facilitate all course participants.
Moreover, the timings of the training should be included in working hours. If the employee has to attend the training program after the workday, they may not be as alert and eager to learn.
Practice
When the training is over, ensure you have a project that echoes all the modules of the training and implement methods to evaluate the success of the training, such as the Kirkpatrick Model. It will help to solidify their learning and allow the employees to deploy all tools they learned in training.
If a new course learnt in virtual training isn't put into practise for a long period of time, the employees will gradually forget and this would be a loss for the organisation.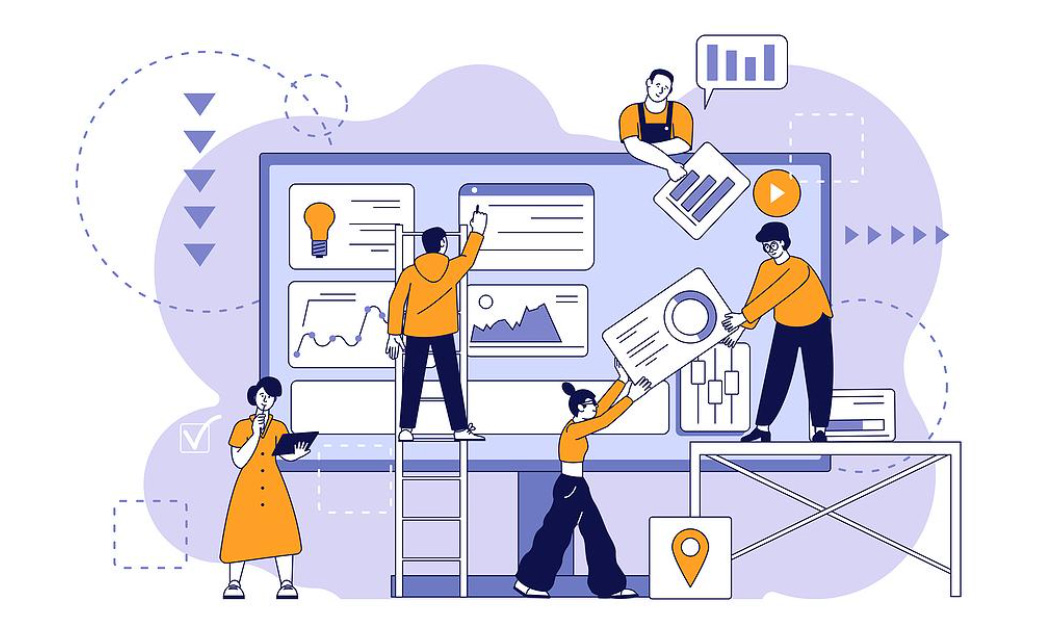 What Software Do You Need for Virtual Training?
There are a wide range of virtual training and remote learning tools on the market, here are some of the key tools to consider:
Video Conferencing Tools
For any virtual training to be a success, video conferencing is essential. There are several video conferencing tools, such as Zoom, Google Meet, and Microsoft Teams. Let's take a look at each.
Zoom
Zoom is the most commonly used platform which has various features to facilitate the comprehensive learning session. For example, one can conduct a hundred participants to thousand participants by adding a mere large meeting add-on.
Some companies buy licensed users to avail of unlimited sessions per day. Depending on the requirement, the plans can be purchased for weekly and monthly use.
The sessions end after 40 minutes which can restart using the same meeting Id after the session ends. The whiteboard and raise hand feature greatly help make the session interactive for participants.
Also, the share screen option is a great tool for participants to watch the instructor at work for more hands-on experience. Similarly, the participants can also share their screens with the instructor's permission.
Google Meet
Google Meet is a real-time meeting tool by Google Inc. Anyone who has a google account can conduct meetings, video conferencing and voice calls.
The calls stretch to 60 minutes mark per session. After the call ends, the instructor can start another meeting with the same meeting ID.
The free meeting also has live captions enabled by Google's speech recognition whereit is up to the instructor's discretion to use it or not. Speech recognition is only available in English as of now.
The instructor or session initiator has the right to unmute, mute and remove the participants. It is also possible to share the screen with the participants. Meanwhile, group and individual messaging can make sessions more interactive.
During the session, the instructor can share downloadable files with the participants. It works the same way as receiving handouts during physical seminars.
Google has various price plans for its users and clients depending on the use and size of the organisation.
Microsoft Teams
Microsoft Teams allows users who have Office 365 or Microsoft 365 tolog in and use Microsoft Teams free of cost. Most organisations use this tool to their advantage. It helps them reach their remote employees and include them in virtual training.
The chat feature can be used for individual, group, or team messaging. The great thing about Teams is the SharePoint feature. All participants can share their documents that can be kept in a folder.
Now, this feature works both ways. The instructor can either keep a log of participants, material shared, or assignments in the SharePoint folders.
Similarly, participants can submit their work and assignments in the folder for the instructor. In addition, Microsoft Teams support audio and video conferencing. During the video conferencing, the instructor can use the share screen feature to educational content from the computer.
Since it is a product of Microsoft, they have ensured they facilitate the consumer with all tools required for any virtual training courses.
Interactive Whiteboard
In a classroom, the teacher uses a blackboard and whiteboard to make the lesson comprehensive. Similarly, in video conferencing tools, a virtual whiteboard helps in achieving the same goal.
Whiteboard proofs are great interactive tools to discuss, highlight, brainstorm, and share ideas. Most people are visual learners; hence this tool bridges the gap in the learning process and replicates the same ideology.
Participants online in training can take screenshots of the whiteboard for future reference serving as notes.
Learning Management System (LMS)
An LMS creates a near-real classroom environment. With the help of an LMS, participants can access the educational content and recorded sessions with ease.
In addition, instructors can add course material, quizzes, assignments, and results to the LMS. The LMS keeps a tab on your progress, sends notifications, and participants can upload assignments and quizzes for evaluation.
It also helps you navigate your way in virtual training easily. For example, if the instructor is in London and participants are from Australia and America, the difference in time zone isn't a hurdle in accessing material on LMS at all times.
Training Management System (TMS)
A TMS is an excellent system for trainers and instructors who conduct multiple courses at a time. It helps them manage the courses with a timeline, list of participants, number of courses and classes each day, and helps manage the schedule.
For instructors or trainers who run a training business, a training management system can prove to be extremely helpful.
It eliminates the need to use various tools like Excel, invoicing, calendar, and other web forms. Instead, everything is integrated into one unified system.
There are many TMS' that can be integrated with video conferencing tools, where theautomated system of the TMS sends the notifications, schedules and links to the virtual session to the participants.
A typical training management system includes:
• Registration
• Invoicing
• Website
• Finance
• Reporting
• CRM
Takeaway
Virtual training systems are now anessential for organisations. The advantages that come with integrating virtual training into an organiation far outweigh the cons, with the main element participants miss out on being less interaction and hands-on experience in sectors like healthcare.
Organisations are sure to stick to virtual training long term due toall its benefits in saving time, money, and energy for both participants and trainers.

Sean is the CEO of Skillshub. He's a published author and has been featured on CNN, BBC and ITV as a leading authority in the learning and development industry. Sean is responsible for the vision and strategy at Skillshub, helping to ensure innovation within the company.
---