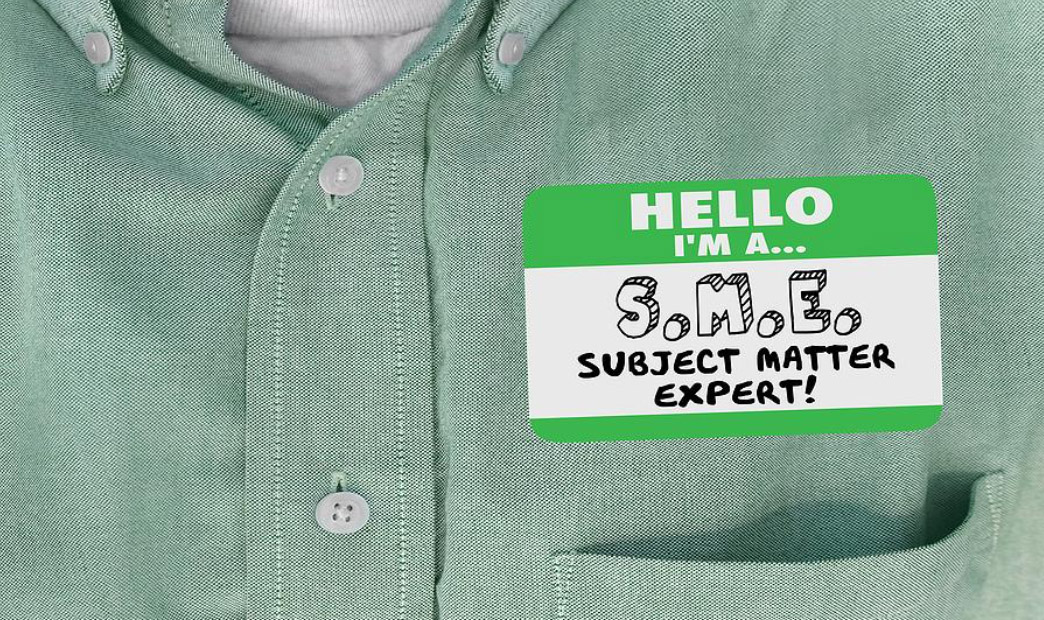 Thought leaders have the power to influence, inspire, and motivate people. They bring new ideas and insights to their industry. They can share knowledge with their audiences, and they are the go-to source for current trends. Thought leaders are also able to explain a vision or idea in a way that gets others excited about it. They have the power to influence and shape opinion through their thoughts and decisive actions.
They are also something else: subject matter experts, or SMEs, in short.
Subject matter experts exist in all fields. But the focus of this article will be on subject matter experts in learning and development (L&D). You will discover what a subject matter expert is and what benefits organisations can enjoy by having subject matter experts within their organisation and the role they can play within L&D.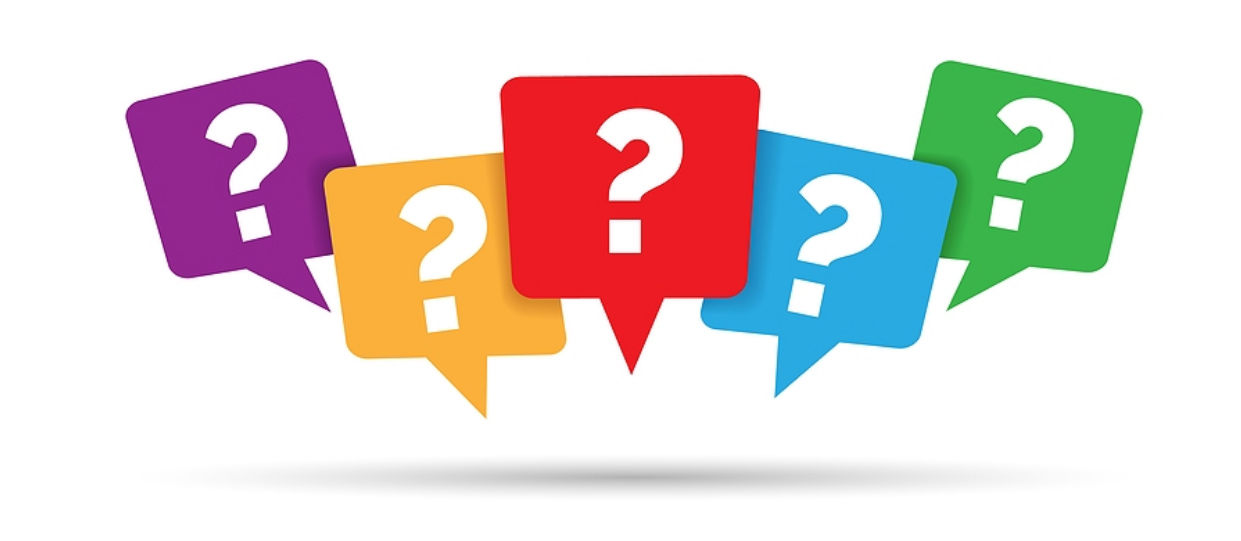 What's the definition of a Subject Matter Expert?
A subject matter expert or specialist, more commonly known as an SME, is an expert in a certain field that harbours a significant volume and depth of knowledge on a certain topic. They can provide insights that are not easily found elsewhere and can make well-informed decisions, which can be to the benefit of companies and organisations.
Subject matter specialists can be found in many fields, such as technology, business, health care, marketing, education, etc., and organisations usually look for them to use their unique expertise to solve problems, meet challenges or to input into knowledge, learning and troubleshooting.
SMEs in learning and development
An increasing number of organisations have their own internal subject matter experts nowadays. SMEs are the most effective way to improve content development and deliver impactful learning and training modules because they understand their topic, as well as the organisation's context and culture.
An SMEs firm grasp of an organisation's unique values, goals, behaviours, and roles and responsibilities makes them invaluable when you need their input.
Specialised fields that benefit from having a subject matter specialist in L&D include but are not limited to:
Internal processes
Onboarding and induction
Hybrid working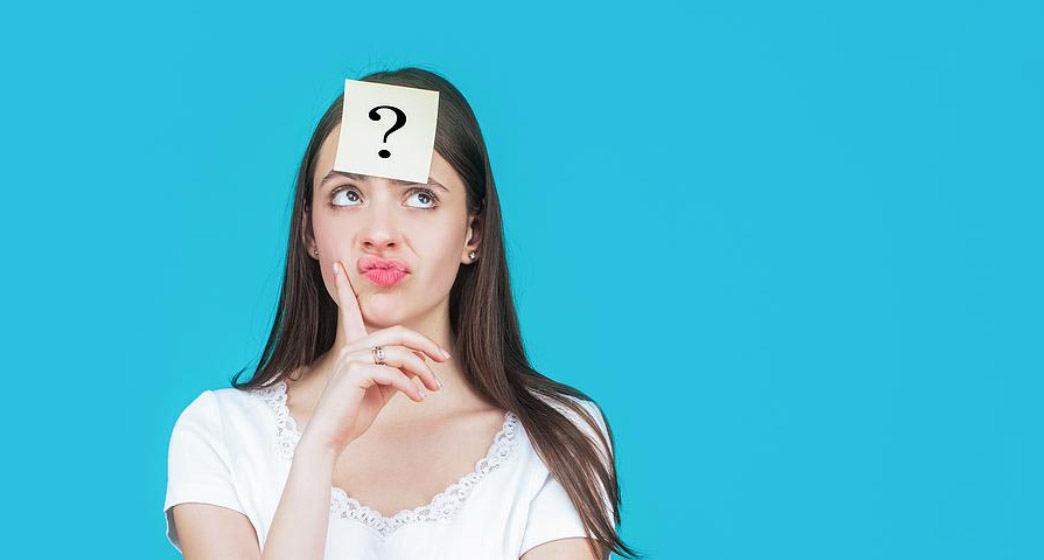 Why do you need subject matter experts?
SMEs are well-versed in their field and have a deep understanding of what learning should include to make it effective.
Here are five major reasons organisations need SMEs in learning and development:
1. They help to create a roadmap for skill development
SMEs help in the skills development of your other employees by providing training and guidance on their area of expertise. When developing a training curriculum and/or personal learning plans for your staff, SMEs can easily identify the skills a learner wants to master and what they might need in the future because they will be up to speed on the latest trends and can make accurate predictions and forecasts on what's to come in the industry.
2. Design training content
Training videos and presentations are effective ways to deliver information, but they're often too long, too simplistic, or difficult to keep up with. With subject matter experts on hand to create eLearning content, companies can create insights and training that will keep viewers engaged throughout the experience and make a real impact long term.
3. Provide constructive feedback
SMEs can also provide insights on how to improve the performance of employees by helping them understand and analyse their training needs better. By maintaining a constructive feedback loop on what is good or bad about a learner's work, SMEs can help them to improve the quality of their work as well as enhance their skills. You can also benefit from their ability to coach, facilitate, and mentor everyone involved to help make sure their plan is carried out.
4. Keep companies abreast with the latest industry trends
Subject matter experts have a deep understanding of their industry and can identify what's going on and how to keep up with these changes. They are always updated on the newest innovations and trends that will be shaping the industry in the future and keep employees well informed about changes so that everyone is on the same page when it comes to company operations.
5. Encourage teamwork and collaboration
Subject matter experts are often the catalyst for bringing teams together as they operate as the hub for all the knowledge associated with their particular area of expertise.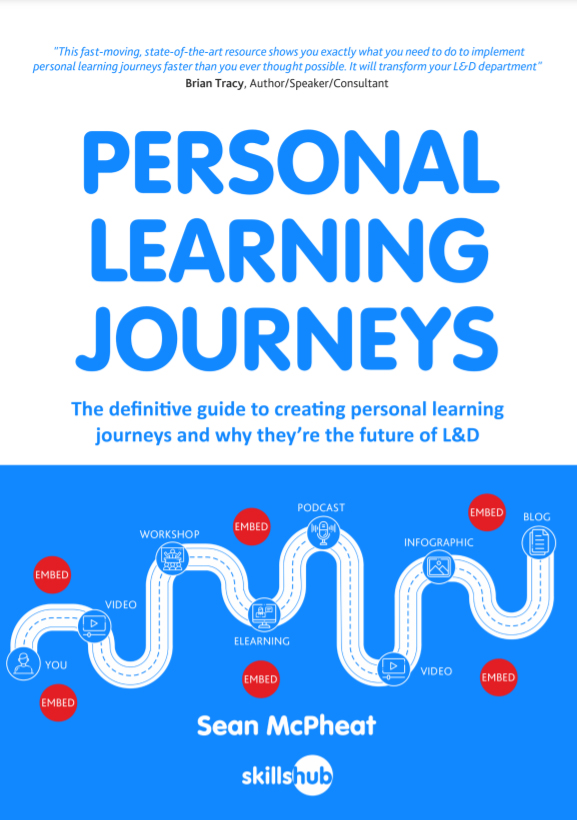 Learn How To Create Personal Learning Journeys

For FREE!
Download a free copy of our latest book
The definitive guide to creating personal learning journeys and why they're the future L&D
Download My Free Copy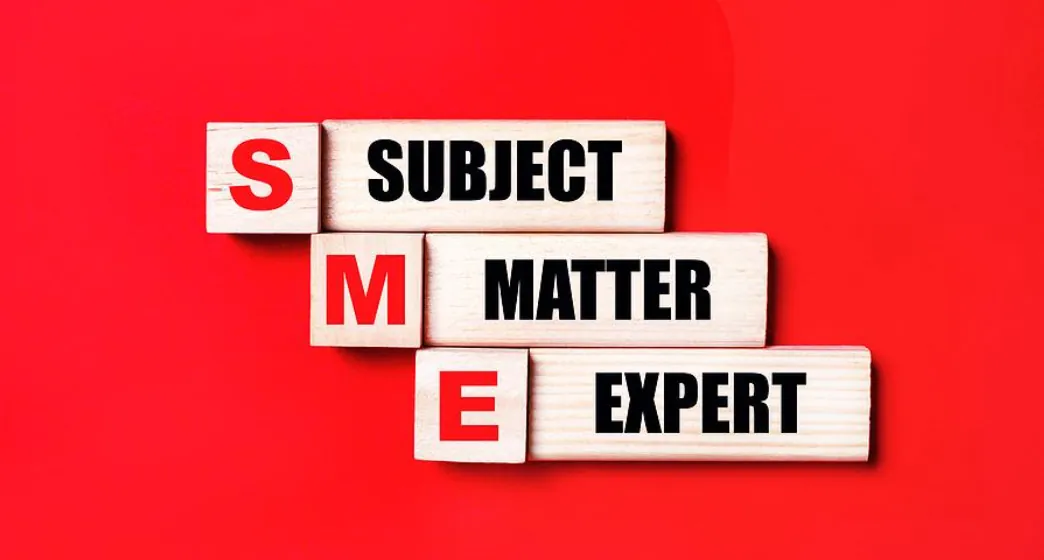 What are the key skills of an SME?
Apart from their detailed level of knowledge and experience in their field, there are certain soft skills that most SMEs possess that sets them out from the pack.
Forward-thinking
A subject matter expert understands the nuances and the subtleties of the L&D industry. They keep on top of the latest developments and trends and what they mean to their organisation. They are observant and always have one eye open to what's happening within the field. SMEs bridge the gap between what learners know now and what they need in the future.
Communication
Knowledge management is a critical aspect of any successful organisation. Subject matter experts need to be able to share knowledge, insights, and expertise. This can be done with the help of tools for communication and training that can be used in person or over the internet by all employees. An SME should be able to break down complex concepts into concise terms that can be understood easily.
Creative thinking
Creative ideation is a skill that experts must develop. Subject matter experts are challenged by the increasingly competitive and innovative world. They must be vigilant in their search for new ideas to stay relevant. They must resort to creative ideas to push through challenges in learning and development fields. SMEs also must design creative thinking exercises for their learners to spark creativity in them and arm them with problem-solving abilities.
Teamwork
Every industry has expert professionals and subject matter experts. As the world becomes more connected, it is necessary for these experts to team up with all kinds of people. Not only do they have to interact with other professionals who are on their team, but they also must work with other SMEs in order to create the best possible training and development modules.
Collaboration
SMEs, instructional designers, learning technologists, and facilitators must work together to create effective learning experiences. They need to be able to adapt to more recent virtual training environment demands and use technology effectively to collaborate across multi-functional teams.
Communication
Subject matter specialists require sound communication skills to be able to connect with people and share their knowledge, convey the information clearly and concisely. They need to communicate well with all levels of people including learners, managers, stakeholders, and senior leaders.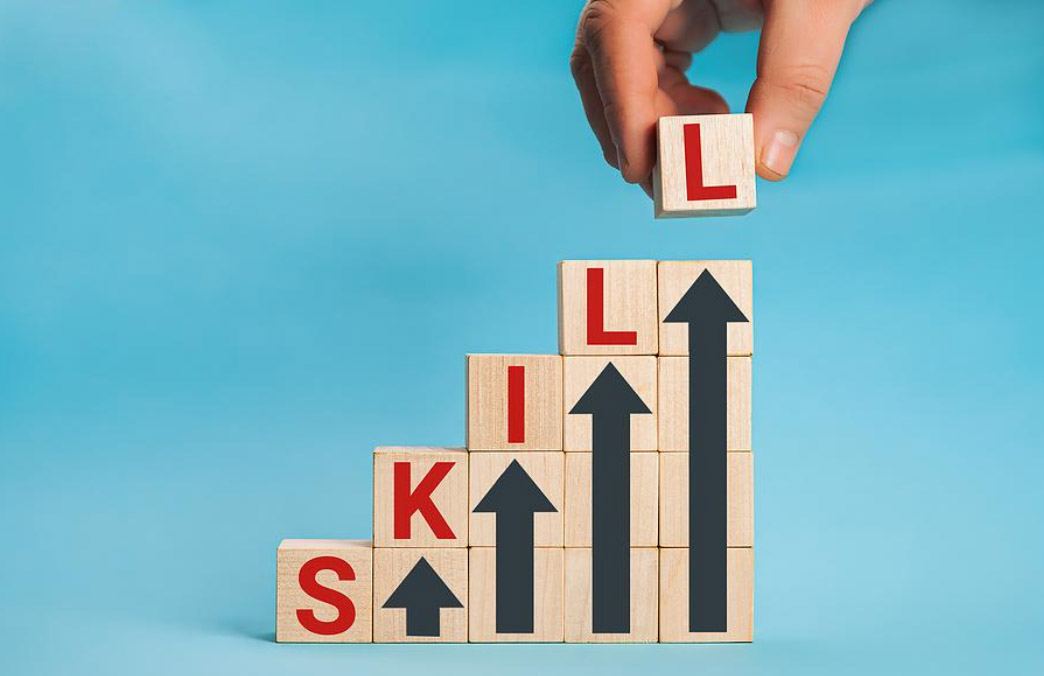 How to become an SME
Becoming a subject matter expert is not an easy task. It requires time, patience, and diligence to get there. Here are some of the general steps you should follow on the path to becoming a SME:
Find a mentor
Find someone who is already an expert or a specialist. You need to be able to discern the gap between where you are in terms of knowledge and skills and where you want to be. If no one in your organisation is already an expert, you'll have to think outside the box. Find mentoring agencies that assist newcomers in becoming experts.
Alternatively, if your desired field of expertise would be beneficial to your employer, you can begin by inquiring with your manager about the services your organisation offers to those seeking to become experts. They might put you in touch with local experts, classes, and other resources you wouldn't have found on your own.
Establish a knowledge base
Building a foundation of knowledge is the first step to having strong subject matter expertise. It's vital to have an insatiable hunger for knowledge and information to become subject matter specialists. The best way to build a foundation of knowledge is through reading and understanding key topics, news sources, and emerging trends in the field.
Keep elevating skill sets
Mastering the skills required in your chosen domain is crucial to becoming an SME. Those wanting to be an SME need to devote themselves fully and completely to learning new skills and improving and updating their old ones. This can be done through constant learning, attending conferences and networking with people already working in that field.
Market your expertise
Establishing oneself as a subject matter expert is impossible without sharing your expertise. Teaching and mentoring others, giving advice to those who are struggling and need help, actively getting involved in their community, and educating others goes a long way in achieving this.
Giving presentations is another great way to present your ideas in public and get feedback on them in the process. Social media can also be leveraged for this; engaging with followers on LinkedIn and other platforms and posting regular content are some proven techniques to get noticed as a subject matter specialist.
Network with other SMEs
It is important for experts in a specific field to communicate with each other. This helps them exchange ideas and learn from one another. Experts can also share their knowledge and expertise with others who are less knowledgeable about the subject. Be open-minded and always willing to learn more about the subject matter by asking questions and reading about it.
Pursue certifications and recognitions
Staying a subject matter expert specialist is always an ongoing process. It's never just once and done. Acquiring new certificates of excellence and pursuing awards will go a long way in establishing credentials.
Most industries have specific awards that are given out on a yearly basis which require an entry for consideration. Getting in the habit of regularly putting in award submissions puts an SME in the race, and any award is a fantastic validation of subject matter expertise.
Conclusion
Companies are always looking for ways to get their employees up-to-speed quickly through training and development. They have turned to subject matter experts to help them with this process. SMEs can be consultants, coaches, or even former employees who have left the company, and they can work remotely and offer training sessions on a variety of topics.
They help companies get their learning and development aspects in order by providing them with the right expertise that they need to improve their employees' skill sets.
Key takeaways
A subject matter expert has domain expertise and can provide unique insights. They're knowledgeable and can improve training.
They help in skill development by identifying the skills a trainee wants to master and then creating goals and strategies for the course.
Companies can use subject matter experts in L&D to create training videos and presentations that keep viewers engaged throughout the experience.
SMEs help improve the performance of employees by providing constructive feedback and mentoring all related parties.
Subject matter experts keep employees updated on the newest innovations and trends in the industry, so everyone is on the same page.
Every industry has expert professionals and subject matter experts who must work with other SMEs to create the best possible training and development modules.

Sean is the CEO of Skillshub. He's a published author and has been featured on CNN, BBC and ITV as a leading authority in the learning and development industry. Sean is responsible for the vision and strategy at Skillshub, helping to ensure innovation within the company.
---