Let's face it, social learning is not a new thing.
It has been around for decades, and the most well-known theory of social learning was put forward by Albert Bandura in the 1970s.
It's surprisingly simple and confirms what most of you probably guessed in that people can learn in a social context.
This social learning is achieved by observing other's behaviour and the resulting outcomes.
Social learning has been used as a means of training and educating in corporate and educational contexts for many years, and the reason that it has become newsworthy recently is through the arrival of social media and applications that promise to reinvent social learning and take it to a new level.
This social media-social learning revolution is about to happen and L&D professionals may wish to get on board.
This raises the question of how exactly can the ecosystem of Twitter, Facebook, LinkedIn, Youtube, blogs etc… contribute to social learning.
Well, how about this an as example of how social media can take your bespoke elearning to the next level.
At Georgetown University in the US, they pioneered an exciting new social learning via social media system.
They had been inspired by other programmes where students re-enact historic events day by day, and they decided to use Twitter to facilitate this learning process.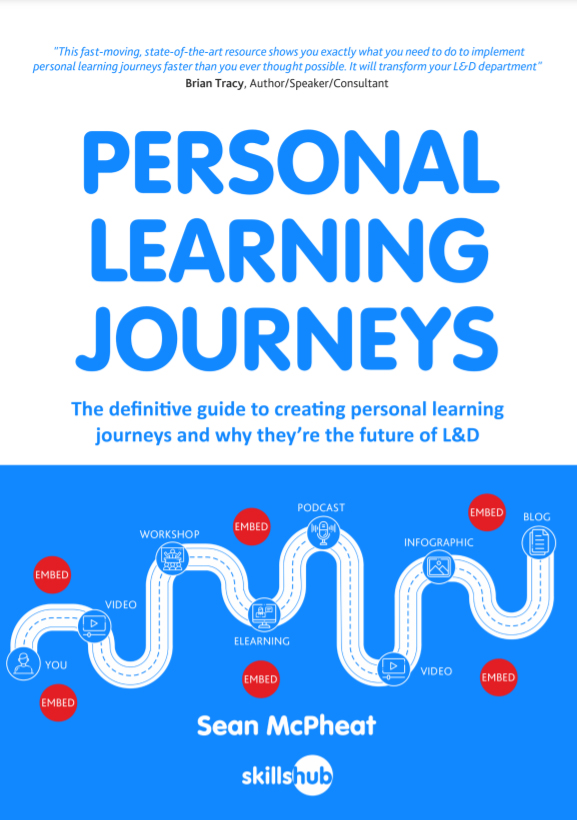 Learn How To Create Personal Learning Journeys

For FREE!
Download a free copy of our latest book
The definitive guide to creating personal learning journeys and why they're the future L&D
Download My Free Copy
All the students were given access to the username and password for Chaucerland, (the course's twitter account), and the class were encouraged to post new dialogue that wasn't part of the story, but which could have been.
This kind of social media enhanced social learning not only helped to engage the learners more, it also served to help them to think more critically and have a deeper understanding of the material.
In truth, this was the beginning and things have progressed dramatically since then and now there are range of social learning applications out there which provide a means for L&D professionals to easily construct a social media learning environment for their learners, be they students or employees.
These tools will allow L&D professionals to promote collaborative learning as they facilitate interactions between learners, between learners and educators and between learners and content.
Also, with generation Y and generation Z digital natives set to be the numerically dominant work-force generation, the relevance and need for social media based social learning delivery is set to grow.
Below you can find a couple of well-known and relevant social learning tools that L&D professionals could be using to make social learning a reality in their organisations today.
The first one is aimed at larger organisations and the second is more suited to SMEs.
This is a fairly well-known private social network used by plenty of the major blue chips which enables teams to learn and collaborate across departments, geographies and even with clients.
It is a great way to facilitate social learning in your organisation.
This one is free for up to 50 users which makes it a great option for SMEs, but, you still get most of the features of the premium/pay for option.
It has features like: conversation, groups, org chart, notifications, user polls, external contributors, ideas management and file sharing.

Sean is the CEO of Skillshub. He's a published author and has been featured on CNN, BBC and ITV as a leading authority in the learning and development industry. Sean is responsible for the vision and strategy at Skillshub, helping to ensure innovation within the company.