With the drive to go on screen for learning, it's easy to forget that there are still several important face-to-face L&D conferences in the UK which offer unrivalled: networking, learning and even deal-making opportunities for L&D professionals.
In saying that, most of these face-to-face conferences will be integrated with and augmented with live, interactive mobile-based activities.
Here's 5 of the best face-to-face L&D conferences in the UK.
1. CIPD
One of the leading, (if not the leading), L&D conferences is the annual CIPD Learning and Development Show.
This 2 day event features a range of bookable educational seminars, led by thought leaders and industry professionals, on a variety of timely, compelling and innovative topics.
There is also a learning timetable of free educational seminars which don't require booking.
2. World of Learning Conference 
This is another leading annual L&D Conference and Exhibition in the UK.
The conference brings you a range of free seminars of L&D topics related to the overall theme of the event, along with panel debates, interactive workshops and discussion.
There are over 100 & L&D exhibitors there, and so this conference has particular relevance to L&D buyers too.
3. LearningLive
This is an an exclusive L&D event, aimed at Heads of Learning.
It is a great opportunity for senior L&D decision makers to network and talk at a boardroom level.
Thought leadership and blue-sky thinking forms the basis of much of the content.
There are also a range of exhibitors presenting meaningful learning interventions and technologies.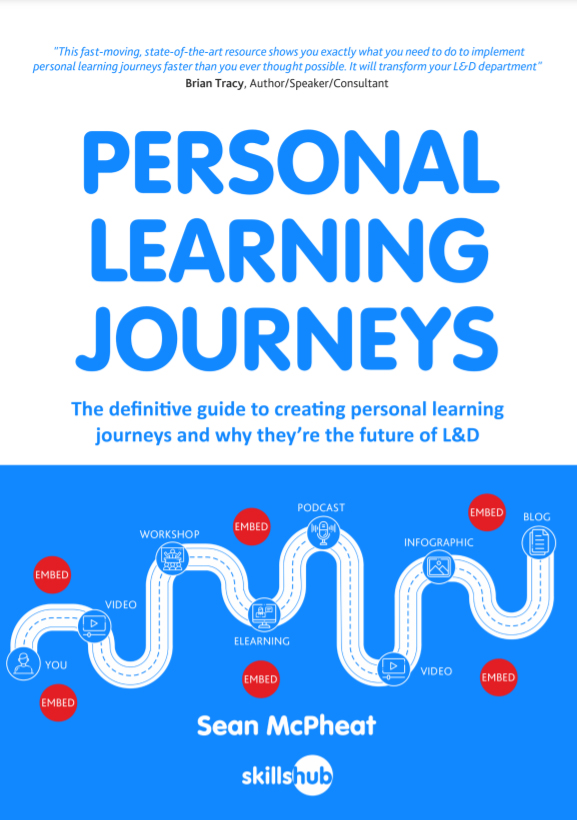 Learn How To Create Personal Learning Journeys

For FREE!
Download a free copy of our latest book
The definitive guide to creating personal learning journeys and why they're the future L&D
Download My Free Copy
4. Training and Development Summit
This is another high level event aimed at senior L&D professionals with commercial decision-making capacity, and who are directly responsible for the training of staff.
The summit includes one-to-one business meetings, interactive seminars and a range of networking opportunities with other L&D professionals and key industry solution providers.
5. Learning Technologies Conference
This conference is an opportunity for L&D professionals to learn about the latest and future-bound learning technologies.
The event contains: keynote speeches, case-studies, cafe sessions, theory presentation, practical debates, google hangouts involving thought leaders, innovators and cutting edge practitioners.
There is a lot of social media based digital augmentation associated with this event.

Sean is the CEO of Skillshub. He's a published author and has been featured on CNN, BBC and ITV as a leading authority in the learning and development industry. Sean is responsible for the vision and strategy at Skillshub, helping to ensure innovation within the company.
---