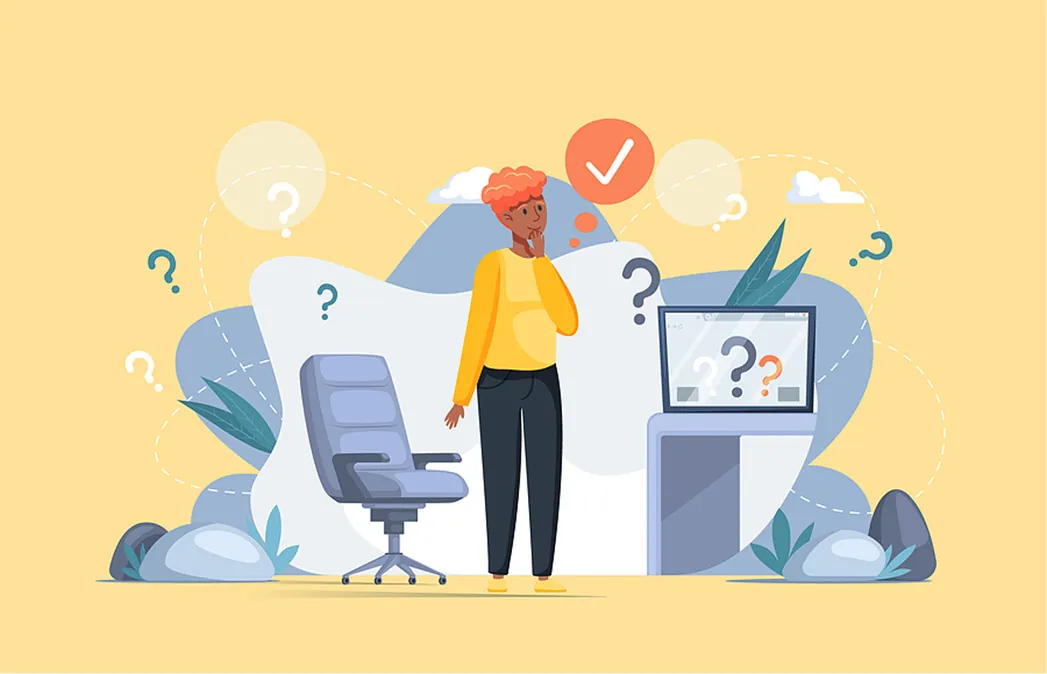 Undoubtedly, the strategies, skills, and technology in the corporate world are ever-changing. And so should the knowledge base, skills, and values of any workforce. Therefore, employers need to develop their people to help fill the knowledge gap and align their workforce with these changes to stay afloat and meet market needs. Besides learning new skillsets and upskilling workers, employee training is crucial in inducting newly hired employees, increasing value and employee loyalty, enhancing the talent management process and boosting productivity.
But while you may successfully execute training in the workplace, many challenges may forbid the training from delivering on all its learning promises. Left unchecked, these setbacks will seriously hamper your training return on investment (ROI) and the value it brings.
Ahead are the most common training and development issues in the workplace:
Work Overload
The modern day employee has too much to do in too little time. During the past couple of years with COVID and war there are a lot of stresses and strains placed on our employees both on and off the field.
Giving your employees more work to do than they can complete during the normal workday will significantly have detrimental effects on their working energy and productivity during any training that you provide for them. Moreover, overloaded learners are often easily distracted.
How to Overcome
Assess your learners training needs for sure but also assess their capacity to learn. Plan their development based on their availability, motivation to learn and then prioritize the learning with the right methods.
Avoid eating into the personal time of your people. (i.e too much pre event work)
More than that, look to make use of virtual training rather than face-to-face sessions and limit travel requirements and days away from their normal work.
Overwhelming Content
Too often, corporations subject their employees to training that is too enormous, repetitive, incomprehensible, outdated, or just plain useless. Bombarding learners with too much content can make them feel burdened and cause them to push back or disengage from the training.
How to Overcome
To reap the full benefits of training in the workplace, deliver short, useful, and precise information in consumable chunks. Microlearning is an option for this.
Determine if all training elements are necessary immediately and do away with those that aren't. Also, avoid covering too many topics simultaneously.
At the very least, update your training program every time an internal policy is changed to avoid giving irrelevant outdated information.
Furthermore, try to break away from just supplying conventional workshops by using videos, images, infographics, and graphs.
Think elearning content resources instead of just courses.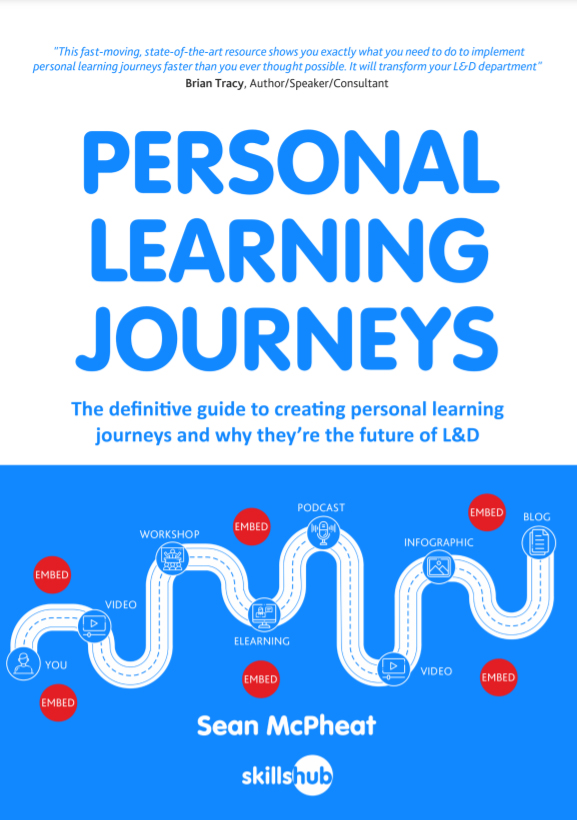 Learn How To Create Personal Learning Journeys

For FREE!
Download a free copy of our latest book
The definitive guide to creating personal learning journeys and why they're the future L&D
Download My Free Copy
Ineffective Training Methods
Not all learning techniques are equally as effective and well-thought-out. For example, traditional workplace training techniques such as in-person workshops or instruction manuals may not be the best route for your people if they are used to doing everything on their mobile phone. You need to find out what works best for them.
Below are some elements of ineffective training that may limit training and development in the workplace:
Relying upon out-of-date training programs and information.
Inconsistent training.
Inconvenient timing.
Boring material.
"We've always done it that way here"
Don't just provide off the shelf learning, create bespoke elearning solutions that are relevant
How To Overcome
Consider more interactive and illustrative training methods such as hands-on or on-the-job training, simulation learning, role-playing, peer training, coach or mentoring, and technology-based learning.
Create easy, impactful training programs. Include illustrative materials in your training such as videos, pictures, and graphics. Consider making videos that speak directly to your learners and make them accessible for re-watching at a later date.
After the training, conduct post-training assessments to determine if the learners retained and applied what they learned. Remember, studies indicate that learners forget an average of 70% of what the content learns within 24 hours. So, you will need to reinforce training if you desire a better retention rate.
Look at using an LXP do deliver a personalized, engaging learning experience.
Different Learner Preferences And Learning Speeds
In today's diverse, multigenerational workforce, many facilitators deploy training methods and content that may not be engaging to and consumable by the entire workforce. And when it comes to addressing such a wide variety of people, it isn't easy to find a one-size-fits-all solution. Therefore, trainers need to tailor their training programs to the various learning styles, ages, skill sets, and abilities.
For example, some of us prefer traditional training methods. At the same time, the more digital-savvy young generation of millennials may be much more at home with remote online training, micro-learning, augmented reality and mobile learning. Other learners benefit more from collaborative or group training sessions. So, it is necessary to find the right mix to engage your learners.
How to Overcome
Use a personalised learning journey approach to address individual learning needs instead of using a single strategy to address all learners.
Trainers should collaborate and engage with each learner to identify their abilities, preferences, and interests. They should then adjust future training programs based on their different tastes and needs.
Deploy your people as a learning asset since they can communicate what they have learned to their peers with more simplicity and clarity.
Digital Transformation
Let's face it; there is a digital skills gap between employees. With the rapid adoption of new technologies and techniques, some employees will be in the lower stages of the technology adoption curve.
More industries adopt training technologies such as video, artificial intelligence, intercom systems, conference calls, cloud, LMS, and virtual classrooms. However, there will be employees who are unfamiliar with these digital tools and are reluctant to dive into the technological space. As a result, they are often left disengaged.
How to Overcome
Identify gaps not only in skills but also in technology too.
Come up with an effective migration strategy which may entail reskilling the entire workforce on how to utilize new tech.
Costly Training Expenses
As rewarding as it is, delivering training in the workplace can be pretty costly. Employee training will set you back direct and indirect expenses such as training materials, instructor fees, staff time replacement, hired venues, travel and accommodation fee, and contingencies.
Many corporations are still struggling to recover from the economic recession from the Covid-19 pandemic. So, if there isn't an ROI on the training budget, it is likely to face a budget cut.
How to Overcome
Manage the training budget and look for ways to reduce expenses, such as digital adoption.
Figure if all training elements are necessary immediately and eliminate those that aren't.
Try to cut expenses and avoid purchases by reusing material, using locally available in-house training materials, and introducing virtual training.
Geographic Limitations
If the company is multinational or geographically dispersed, it can be difficult to provide simultaneous training to all the targeted workforce. Apart from the distance, which makes it hard to carry out face-to-face training, geographic restrictions also pose language and cultural differences. And while a particular training program may be successful in one country or region, it may sometimes fall flat in another.
That's not all. Global companies usually spend much more on employee training and development due to the increased cost of travel and accommodation, translation costs as a result of language, and e-training costs should they choose to go virtual.
How to Overcome
Consider training your dispersed workforce from online platforms, video conferences, and webinars, among others.
You may want to engage in an online learning management systems (LMS). An LMS efficiently provides remote workforce training, organizing content, communicating and tracking learners, and reporting on the learner. In addition, LMS allows your people to learn from anywhere they choose.
Negative Company Culture
A company's culture, traditions, and values are key motivational forces for its workforce. This explains why some companies like Apple offer lower salaries than other industry giants. However, because of their strong culture and values, the most exceptional of talents in the tech space will forego more lucrative offers for a chance to work for Apple.
Nonetheless, strict cultures of office discipline, scrutiny, and micromanagement can create tensions and frictions that may affect the effectiveness of training. Also, cultures that encourage competition among staff, such as 'Employee of the month,' may escalate to hyper-competition and cause frictions among the team. Over focus on profits and lack of empathy are other office cultures that may be toxic.
How to Overcome
Look out for warning signs of toxic office cultures that may be affecting your business or corporation. Then, take deliberate action to fix the problem without giving up the norm.
Leave room for employee engagement.
Final Words
There's no question about it; training in your business is key to a company's future and success. But while empowering employees and fostering the culture of continuous learning in the workplace, be on the lookout for the above challenges that may hamper the productivity of the training. Thankfully, we have outlined all the different ways of mitigating past these setbacks.

Sean is the CEO of Skillshub. He's a published author and has been featured on CNN, BBC and ITV as a leading authority in the learning and development industry. Sean is responsible for the vision and strategy at Skillshub, helping to ensure innovation within the company.
---