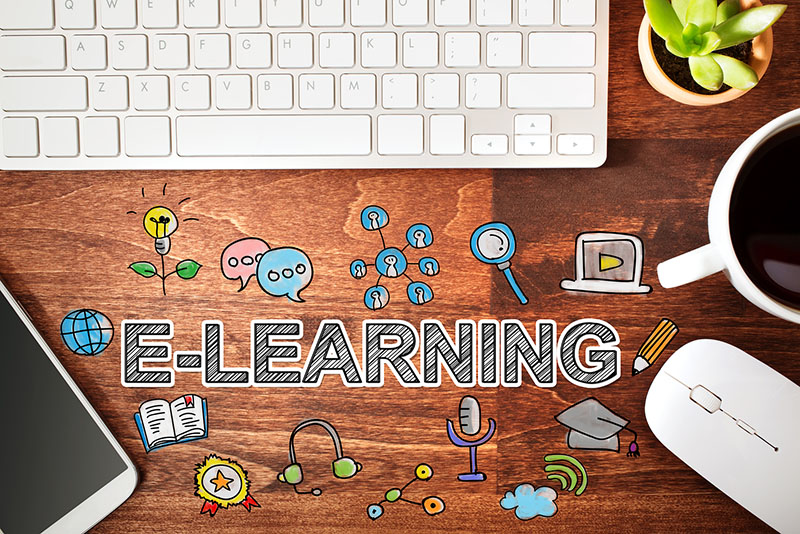 If you're looking to produce e-learning content, be that basic power point style, interactive video or screen recording, take a look at this list of 5 great elearning authoring tools.
We've placed a greater emphasis on beginner-friendliness, when selecting tools, as we suspect a good portion of our audience will be making their first forays into this new disruptive area of learning technology.
1. Kitaboo
This is a cloud-based, entry level e-learning authoring tool that would suit beginners making the move from classic learning content creation to e-learning authoring for the first time.
It's light-weight and easy-to-grasp, making it ideally suited to creating interactive, e-book type learning courses.
It includes lots of customisable templates, really enabling newbies to get off to a quick start.
2. Elucidat 
This is another powerful e-learning tool that has a great emphasis on usability, making it another good option for first-timers into this area.
It is another template-driven tool that allows for easy customisation and rapid e-learning course construction.
Templates can be quickly branded, pages of content can be quickly and easily created with a simple WYSIWYG interface.
It includes exciting functionality such as social polling and gamification.
3. AuthorPoint
This is our third and final e-learning authoring tool which places an emphasis on beginner-friendliness.
This tool allows you to take your existing PowerPoint based learning content and convert it to interactive SCORM compliant e-learning presentations.
You won't be able to pull up any trees with this tool, but it will do most things a beginner needs.
This tool comes with the backing of a big, reliable brand, (Adobe), who have been in the game a long time.
As you would expect, this is a high quality e-learning authoring tool which enables you to create e-learning content of all types, such as simulations, HD Demos, assessments and more, for PCs, smartphones and tablets.
It's more suited to advanced users, however.
5. Raptivity
This is a very powerful e-learning authoring tool that is more suited to advanced e-learning authors.
It can be used as a stand-alone e-learning tool or to 'augment' your existing e-learning tool and provide additional functionality.
It contains 190+ customisable interactions, which can be used to develop impressive and interactive e-learning experiences or to enhance existing e-learning presentations.
Thanks again

Sean McPheat | 

CEO
---