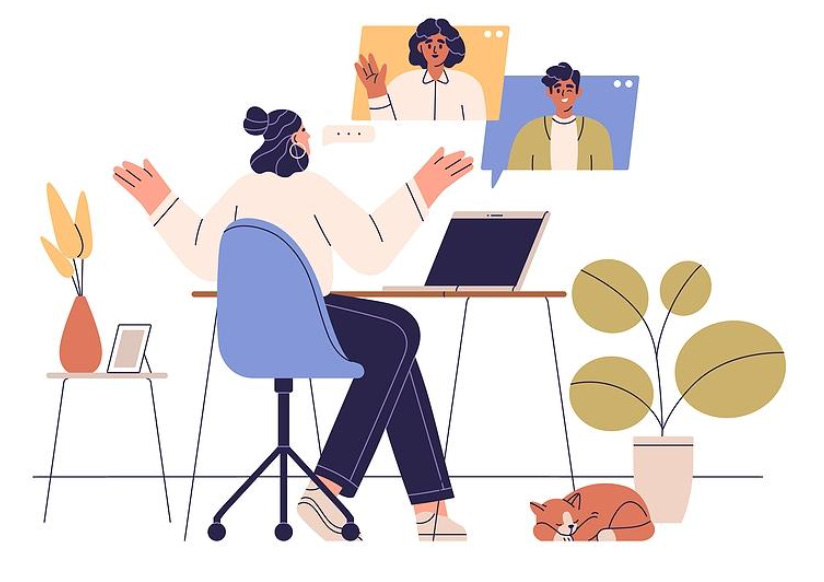 In a world where hybrid working and remote working are the norms, our HR and onboarding activities need to keep pace with this change.
Onboarding remote employees is completely different from onboarding employees in person, so the approach you adopt and the processes you implement need to reflect this.
It's not a one size fits all approach. Whilst the goal is the same, and there are some similarities in the approach, remote onboarding needs a different focus, so your new remote employees are happy and engaged from day one.
This guide will look at what remote onboarding is and the steps you need to take to make sure that it is a success.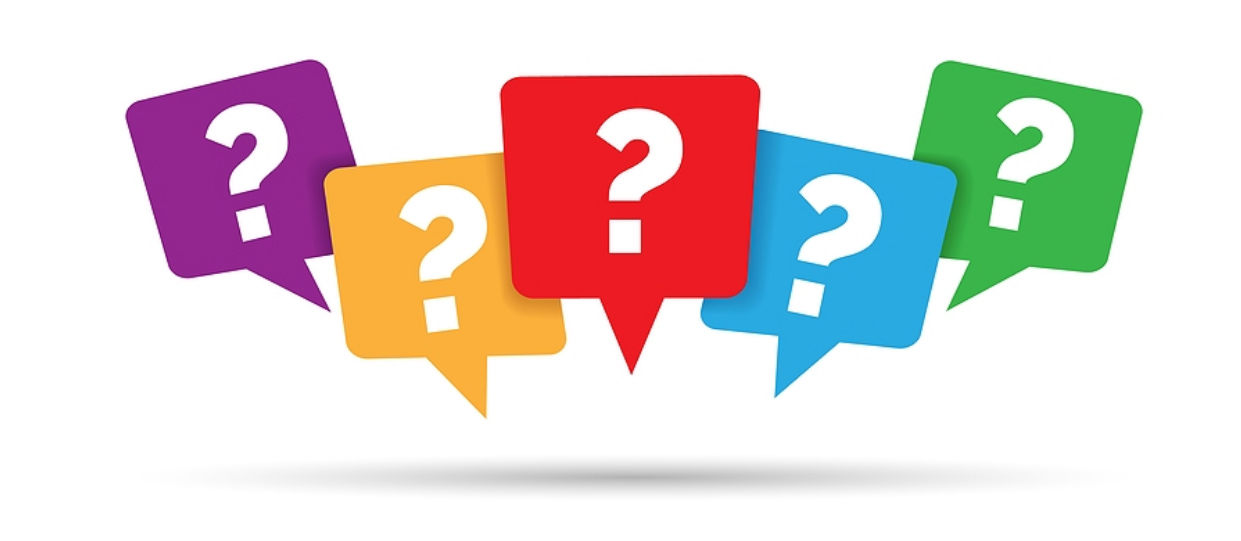 What is Remote Onboarding?
Remote onboarding is also known as virtual onboarding or online onboarding.
Whatever you call it, this process includes a collection of activities and processes that teach new work-from-home employees about the company culture, the tools they need to do their jobs, and what's expected from them.
Remote onboarding eases new hires into the job. It also gives employers a chance to tell their new employees what they need to know or do to succeed.
Formal onboarding processes typically include workshops, training sessions, quizzes, and other exercises to get employees up to speed. Informal learning and onboarding is more casual and might consist of reviewing work from existing team members, listening in on team meetings, or going through impromptu coaching sessions with the team's manager.
Both formal and informal onboarding have value. They can benefit new remote employees and help them feel like they belong to a team.
Onboarding vs Orientation
Some people use the words "onboarding" and orientation" interchangeably. They're not synonyms, though.
Orientation is a one-time event. During this event, new employees get a chance to learn a bit about the company's mission, history, and culture. They also fill out new-hire forms and receive basic details like login information.
Onboarding is ongoing. It takes place over a few weeks or months and is more in-depth than orientation. Think of orientation as one step in a more extensive, complex process.
How To Onboard Remote Employees
Onboarding remote employees can be challenging, especially if you're new to the work-from-home world. New hires might struggle to connect to their co-workers when working remotely or feel uncomfortable asking for help when they can't see their supervisor or manager face-to-face.
Virtual onboarding is tricky. However, the onboarding process is too valuable to skip just because it presents new challenges.
A good onboarding strategy increases productivity and improves job satisfaction. It also helps new employees feel accepted and supported from the beginning and contributes to higher employee retention rates.
A Remote Onboarding Checklist
To effectively onboard remote employees and set them up for success, employers should create a checklist to make the most of this critical period.
Every checklist will be unique to the company and the employees' responsibilities.
However, it will typically include the following:
Share a list of tasks to help new hires learn about their role, team, and its goals
Help new employees create accounts in all of the company's productivity, security, HR, and communication software and tools
Schedule one-on-one meetings with the new hire's manager and critical cross-functional partners so they can get to know everyone they'll be working with
Provide the new employee with a list of essential articles and resources in the company's internal knowledge base
Outline goals for the new employee's first 30, 60, and 90 days
Schedule an introductory video chat between the new hire and other team members
Partner new hires with "remote buddies" so they can set up calls and get to know each other better
Completing the tasks listed above gives new employees a chance to learn about the company and their new job. It allows them to gradually ramp up to maximum productivity so they're not overwhelmed from day one.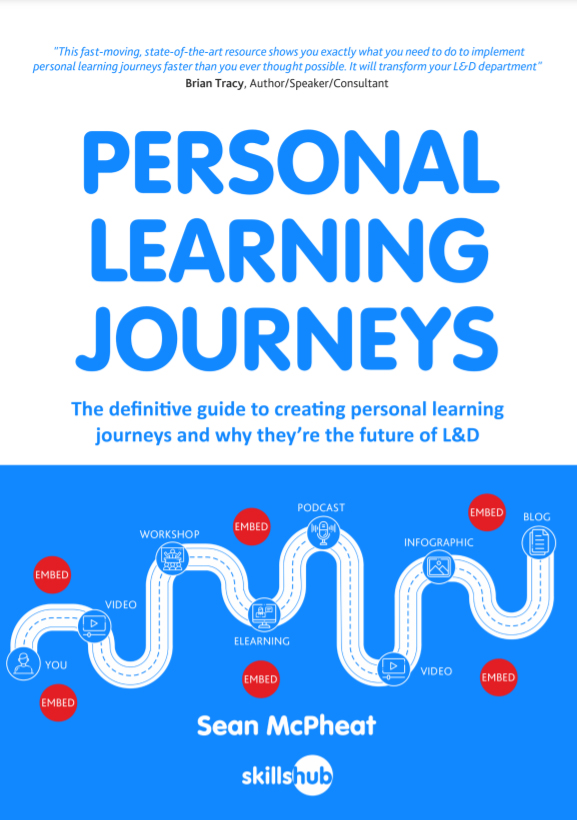 Learn How To Create Personal Learning Journeys

For FREE!
Download a free copy of our latest book
The definitive guide to creating personal learning journeys and why they're the future L&D
Download My Free Copy
A Useful Remote Onboarding Process
Every company has its own unique remote onboarding process. However, their strategy usually includes the following phases:
Recruiting
Employee onboarding starts before someone has even been hired for a specific job. As a business owner or manager, you set the tone for people's experience working with you from the second you reach out to them about the job.
The first phase of the remote onboarding process focuses on the following:
Transparent messaging in job listings, website content, etc., so job seekers understand the company and the position for which they're applying
Clarifications about company culture and the kind of remote work environment you strive to provide
Specific interview questions to ensure job seekers are good fits for remote work
If you can check these boxes during the recruiting phase, you'll have an easier time finding remote employers who are well-suited to your company.
Job Offer
Extending a job offer to a particular candidate is another critical component of the onboarding process. The way you make a job offer gives the recipient a taste of how you'll communicate as an employer. It also clarifies your expectations for them if they accept the offer.
When sending a job offer, provide all the details the potential new hire needs about the job, including the following:
Schedule requirements
Vacation and time-off policies
Sick leave policies
Equipment and workspace expectations (Do they need to provide equipment? Do they need a private office?)
Remember that the job offer letter (or email) helps to prevent surprises and misunderstandings. It's better to reiterate some information from the job listing or interview than to leave it out, just to be safe.
Early Onboarding
Often, new employees have to wait a certain amount of time between accepting a job offer and their first day of work. Make sure they still hear from you during this waiting period. Take advantage of this time and treat it as an early onboarding phase.
During the early onboarding phase, ask your new remote employees to fill out and return essential paperwork, such as tax forms, banking information, etc. The early onboarding period is also an excellent time to share copies of the employee handbook, company policies, and login information for all systems and software solutions.
It's normal for new hires to have a lot of questions about the job leading up to their first day. However, they may not know how or where to ask those questions  — especially when they're working remotely.
To avoid this issue and help new work-from-home employees feel more comfortable, consider creating a designated Slack channel or virtual group for new hires to communicate with each other and ask you (or another senior employee) questions.
First Day
The first day on the job should, first and foremost, help new employees feel part of the team.
It's easy for remote employees to feel isolated or struggle to collaborate with their co-workers. Incorporate activities into the first day that help new hires get to know you and their other team members.
Consider hosting a team video chat so everyone can say hello and get to know the new employee (or employees).
You can also ask team members to record videos introducing themselves — and ask the new employee to do the same. This option is beneficial if you have a globally distributed team with people working in many different time zones.
In addition to introductions, the first day of work is a great time to set goals and discuss your expectations for new employees. Share your goals for them and encourage them to set their own. Leave time to answer questions and address concerns, too.
First Few Weeks and Months
It will take time for your new employees to get comfortable in their roles and feel part of the team. During their first few weeks or months, focus on involving them in as many projects as possible.
The new employees may not be leading on any assignments yet. However, they should get opportunities to see how their colleagues work, what a typical day looks like, and what they'll be expected to do once they've finished training.
Throughout the first few weeks or months, host regular team-building activities. From starting meetings with icebreaker questions to playing virtual games, there are lots of ways you can foster team bonding and help remote employees feel more connected.
Ongoing Support
Whether your company's onboarding process lasts three weeks or three months, ensure new remote employees receive ongoing support.
Your remote employees will have questions as they settle into their roles, and they need to know where to go to find answers. They also need to know that you and others in leadership positions have their backs. Check in regularly to see how they're doing and monitor their progress.

10 Remote Onboarding Best Practices
Here are ten remote onboarding best practices to help in creating an effective remote onboarding strategy.
1. Ensure All Equipment is Ready to Go
Do your remote employees need certain types of equipment to do their jobs? If so, make sure they have everything they need before they start working.
Remote employees can't just walk down the hall to the IT department and ask for something they're missing. Help them start their new job on the right foot by ensuring they have all their equipment in advance.
If you provide employees with laptops or tablets, check that all essential software and tools are already installed. That way, they don't have to frantically search for and download specific apps on their first day.
2. Onboard in Groups When Possible
Consider onboarding in groups or cohorts if you're hiring multiple people for the same role (such as your company's remote customer support team).
Onboarding as a group helps you organise the process and ensure everyone gets the guidance and support they need.
It also helps new hires to feel less alone. They'll be starting their jobs at the same time as several others, which means they'll automatically know of people going through the same experience.
3. Encourage Personal Connections
Throughout the onboarding process, from early onboarding to the first day to the first few weeks on the job, encourage your remote employees to connect and foster strong relationships. Group activities and remote team-building can help you accomplish this.
Host virtual happy hours or team lunches so people can chat and get to know each other in a more relaxed environment. You can also create Slack channels or group chats dedicated to casual "water cooler" conversations.
Remember to lead by example, too. Show your remote employees that you genuinely care about connection by jumping into the group chats or virtual lunch breaks yourself.
4. Prioritise Communication
A lack of communication is one of remote employees' most commonly cited issues.
When working from home, you can't pop by someone's office or roll your chair over to their desk to ask a question or share some feedback. As a result, it's easy to feel isolated or feel that you're stuck figuring things out on your own.
As a manager or business owner, you can help remote employees avoid these feelings by prioritising communication. Utilise multiple communication channels — email, group chats, video chats, phone calls, etc. — to connect with team members, find out how they're doing, and offer advice or answer questions.
5. Schedule Regular Breaks
Some remote employees get distracted easily and need help staying productive. Others find themselves feeling overworked because they can't shut their brains off and call it a day.
What is the solution to both problems?
Schedule regular breaks into your remote employees' days, or encourage them to take time away from their desks to recharge, grab a snack, or enjoy some fresh air.
Taking breaks prevents burnout, improves mental health, and increases job satisfaction. It also gives those who get distracted easily something to look forward to, which can help them stay focused and get more done during work hours.
6. Start with Small Projects
To save your new remote employees from feeling overwhelmed, start them out with small, low-stakes projects.
It takes time for them to understand your company, their new position, and your expectations as a leader — particularly when they're getting used to working remotely simultaneously.
When you ease new hires in with simple tasks, you help them learn the ropes and build confidence. As they begin settling into the job, you can start giving them more responsibilities and setting the bar higher.
7. Monitor Progress and Check in Often
If your new remote employees feel comfortable with you as a manager, they'll have an easier time learning the ropes and finding their footing.
It's hard enough for new hires who work in the office to connect with their manager or supervisor — imagine how difficult it can be for remote employees who have never met their team leader in person!
As a manager, it's your job to facilitate relationships with your new remote employees. One way to do this is to schedule regular check-ins.
Even if you can only spare 10 minutes per day, you're still showing them that you want to see what they're doing and giving them a chance to ask questions, express concerns, or just get to know you better.
8. Pair New Hires with Existing Employees
At first, the idea of assigning adults a "buddy" might seem a bit infantilising.
However, giving new remote employees a designated person to reach out to when they have questions or need clarification is an excellent way to help them:
A) build stronger relationships with their colleagues, and
B) understand their job and gain confidence in their roles faster
Pairing new hires with existing employees also gives you someone to check in with to see how the new hire is doing. Even if you don't have time to monitor their progress as closely as you'd like, you can still keep an eye on things by communicating with the mentor.
9. Show Appreciation
A little recognition and appreciation from a manager can go a long way when it comes to helping new remote employees feel that they're part of the team. When someone reaches a milestone in their training or completes a task, give them a shout-out.
Regularly showing appreciation gives new hires some assurance that they're on the right track and are doing well. It also creates a more positive and supportive company culture for everyone, new employees, and seasoned ones alike.
10. Seek Feedback
It doesn't matter if this is your first-time onboarding remote employees or your 50th. Your remote onboarding process isn't perfect and can always be improved.
Seeking feedback from your new hires shows that you care about their experience and want to make it better. Training feedback forms also helps you refine your process and improve it for the next group of new remote employees who join your company.
You can use various strategies to collect feedback, from distributing surveys via email to directly requesting it during one-on-one or team check-ins. However, you choose to get feedback, just make sure you ask for it.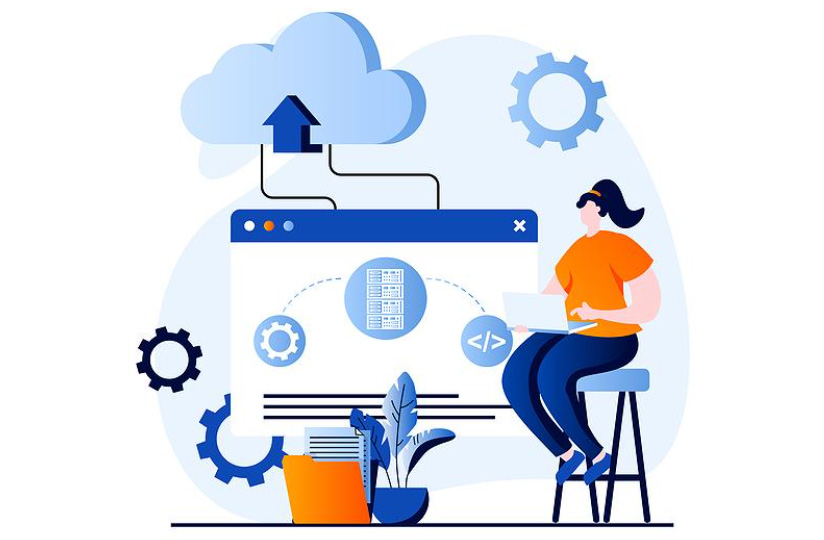 Can Onboarding Software Help?
Onboarding software can make the virtual onboarding process more accessible and effective.
The right software solution provides a centralised hub for all your documents, from training guides to instructions for using various tools. Onboarding software also helps you keep track of where new hires are in the process and makes it easier for you to check in, monitor progress, seek feedback, and offer support as needed.
To see the best results from your onboarding software, you need to choose the right one.
Below are five excellent onboarding software options to consider:
Skillshub is run by a team of learning and development experts dedicated to improving training processes and levelling up your team.
Skillshub presents a wide variety of eLearning content perfect for onboarding new remote employees and providing continuing education courses to existing ones.
Their offerings include an engaging eLearning platform and thousands of courses on project management, HR, leadership, and more.
The team can also create a bespoke learning platform from scratch based on your exact specifications or modernise your current onboarding and training content.
Employment Hero is an all-in-one HR, payroll, and benefits platform. It's designed to support global teams all over the world and brings remote employees together so they can get more done.
Employment Hero's onboarding solutions streamline administrative processes and provide detailed checklists to help you get new remote hires up to speed quickly. It also assists with visa checks to eliminate the guesswork associated with figuring out working rights.
Personio is an all-in-one HR solution for small and medium-sized businesses. It assists with recruiting, onboarding, offboarding, and attendance tracking. For remote employees that want to help new hires maximise their productivity, Personio is an excellent choice.
Papaya Global is a payroll and people management solution used in over 160 countries.
It automates many aspects of the onboarding process, assists with recruiting, and lets you centralise all your employee information in one place for easier access and improved organization. It features a convenient portal for employee conversations, too.
Webonboarding is designed to provide a more efficient, faster onboarding process.
It digitally tracks various onboarding tasks and monitors new hire progress to ensure they're on the right track. The cloud-based software is also accessible on the go, making it a superb choice for remote teams.
Improve Your Digital Onboarding Process Today
The process of onboarding remote employees should look totally different from onboarding in-person employees.
Keep these best practices in mind so you can set your new work from home team members up for success and utilise the software solutions listed above for an even more streamlined process.
If you're looking for a smooth, user-friendly remote onboarding software solution, check out Skillshub. Skillshub provides tangible results and a customised, user-friendly, and engaging eLearning experience.
Request a free quote or demo today to learn more.

Sean is the CEO of Skillshub. He's a published author and has been featured on CNN, BBC and ITV as a leading authority in the learning and development industry. Sean is responsible for the vision and strategy at Skillshub, helping to ensure innovation within the company.
---