A sales academy is a very powerful method of enabling a sales force.
There are plenty of examples of sales academies that have delivered great results, and perhaps an equal number that failed.
Most of these unsuccessful academies, decline because of poor execution in multiple areas.
This post is written by Vijay Gogoi from 19th Mile. Vijay has over 19+ years of experience in sales, strategy consulting and talent management.
Here, Vijay explores the key building blocks for a sales academy to deliver value consistently. We're assuming that a business case for the academy is already in place.
1) Objective
First and foremost, there should be abundant clarity on the objective of the sales academy.
Is it to support new hires? Or support a change in go-to-market strategy? Or drive a new way of selling? Are you going to include development for all of your different sales departments like telesales, inside sales, sales management, field salespeople etc.
Identify the metrics that the academy should positively impact – not necessarily the actual values but the sales KPIs.
The business objective then needs to get translated to the competencies that are required for various roles and levels.
2) Structure 
Establishing the right structure and clearly defining the roles & responsibilities is a critical step for two reasons.
First, it establishes accountability for various aspects of the academy.
An initiative like this cannot and should not be run only by L&D.
Second, a structure that includes the relevant stakeholders, ensures that relevance is maintained at all times.
Usually, the head of sales should head the sales academy.
If there are multiple businesses involved, then specific areas should be led by a senior stakeholder from the business reporting to the academy head.
The idea is to have business stakeholders take a lead in the functioning of the SA, with the academy responsibilities being a part of their KRAs.
For example, in a large global company, the sales academy had 'Deans' for specific areas.
Each Dean was a VP level stakeholder directly responsible for the business of that area.
L&D should play a facilitator and program management role supporting all behind the scenes activities for the smooth functioning of the academy.
It is a very crucial role, but most effective when done from the sidelines rather than the centre stage.
3) Governance
The main purpose of the governance process is to ensure that the academy stays relevant to the business needs.
It has other functions as well, such as resolving issues, monitoring performance, and setting direction.
It is essential to have a 2 or 3-tiered structure with well-defined purpose for each tier and a pre-defined cadence for meetings.
The top most level of this structure should be a steering committee, which should ideally have CXO level participants from other functions as well.
One can leverage the collective experience of senior leaders.
They also serve as an important channel to communicate the value that the academy is delivering.
L&D should be the custodian and driver of the governance process.
4) Curriculum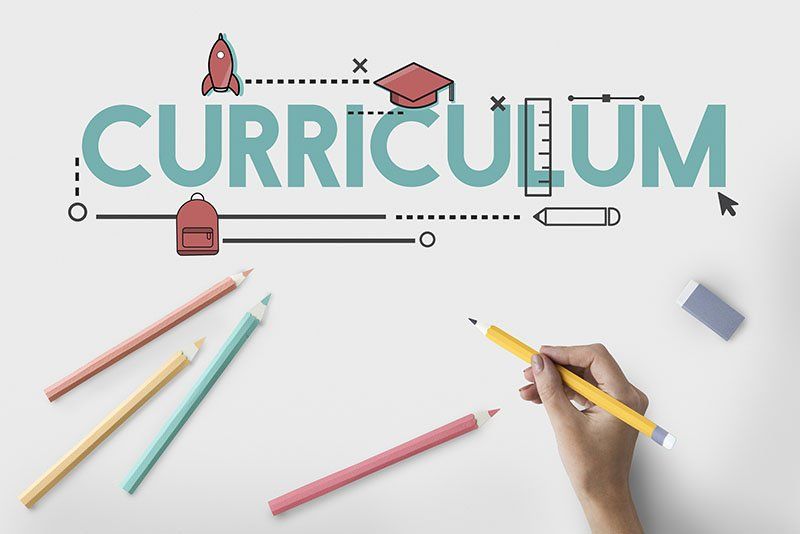 This is probably the heart of the sales academy.
The curriculum should be derived directly from the objective, based on the required competencies by role and level.
The business stakeholders or 'Deans' responsible for an area should lead the curriculum design.
L&D should play a very active advisor role to guide this design from an adult learning and instructional design perspective.
Two major decisions need to be made in the curriculum – first, the overall blend of the curriculum across different delivery methods and second, identifying which parts of the curriculum should be delivered as an event and which parts are to be embedded in the workflow of a sales person for ongoing learning.
Pay special focus to the 70-20-10 principle.
For a function like sales, there should be a high percentage of the curriculum delivered by online methods and even within online options, shorter video or audio based micro learning modules work much better than longer eLearning modules.
A strategy employed by many is to have an alliance with a top B-School to provide certifications. This creates credibility and results in high adoption.
5) Content
Once the curriculum is designed, one has to determine the portions of the curriculum that have to be created in-house and those which have to be sourced from outside.
As a thumb rule, in-house creation should be undertaken only for modules that are specific to the company. Short videos work best.
Given the advances in video editing technology, expert-led videos shot using simple cameras or even smartphones and edited using tools like Camtasia, Go-Animate, or Videoscribe can be a high quality and inexpensive option.
These options also open up the possibility for user generated content – top performers can share their war stories quickly using these methods.
There are many options for modules that are to be sourced from outside.
There are MOOCs – Udemy, Coursera, Allison.
Then there are specialist sales publishers like Sales Hacker, Miller Heiman, MTD Sales Training, Challenger etc. and more generic ones like Harvard Business Publishing, GrowBots and Franklin Covey for behavioural and leadership skills.
There is a vast amount of sales content from experts freely available on the Internet. These resources should not be overlooked. Content should be curated for specific needs.
6) Delivery
Without going into the details of classroom or virtual classroom delivery (which are fairly standard and well known), I'd like to point out two key considerations:
First, the sales academy should be available on mobile devices.
Without this, you can be almost certain that the uptake will be very low.
Second, there needs to be a clear strategy for how modules meant for on the job support will be delivered to the learners.
7) Technology
Here's a list of technology components you will need to consider with the key aspect you need to consider:
Learning Management System (LMS): Look for LMSs that have a very good mobile experience, built-in assessment engines and which integrates with your CRM. This will allow you to deliver learning modules directly within the sales workflow. E.g. Cornerstone for Salesforce.
Content curation engines: These are newer systems that some organizations are using in place of or in addition to LMSs. These engines, in an automated fashion, curate content from multiple sources and deliver personalized learning based on each individual's characteristics and the topic requested. EdCast and Degreed are good examples.
Collaboration platform: These platforms have features for Youtube style listing of learning modules, blogs, and personalization based on user characteristics. These tools can be integrated with LMSs.
Competency assessment tools: These tools are required for assessing current competency levels of the employees. Choose tools that have very good analytics.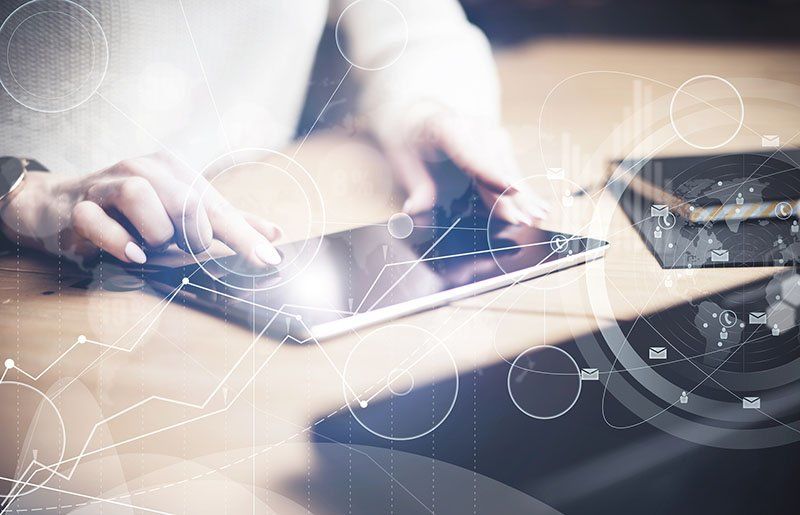 A very important part of technology considerations is the ease of integration.
Tools mentioned above should have standard APIs.
If you want to provide a single interface for all learning activities, then you'll have to integrate with many systems, which makes it a critical factor.
8) User adoption strategy
Rolling out a sales academy is very similar to the rollout of any enterprise initiative e.g. an ERP rollout.
It is essential to have a well thought out user adoption strategy.
You should have a plan on the following aspects:
User experience: This encompasses the entire gamut from skill assessments, registration for courses, conduct of classes, classroom materials, to UX of the mobile apps and web apps. The key here is to make it very easy for the user to go through the entire process. A single window approach always works much better.
Stakeholder management: This is to ensure that all relevant stakeholders are bought into the goals of the academy and they support it actively through contributions and their communications. A push from the right set of stakeholders has a big role to play in user adoption. You should run this like a separate project with clear goals and timelines.
Communication plan: An outcome of the stakeholder management exercise is a communication plan, which is a list of all stakeholders (including users) who need to be communicated with, along with the medium, frequency and the key message to be delivered for each piece of communication. A big part of the communication is also branding the academy.
Gamification: This is something that is not mandatory but can be successfully used to drive adoption. A large company that I had once advised used a combination of badges and an individual learning budget, which the users could earn, to unlock a prestigious 7-day program at one of the top global B-schools. User adoption was 100%.
End user support: In short, this is a helpdesk that users can turn to in case they face any difficulties. It is often overlooked but I cannot over emphasise the importance of this. Team members' first few interactions with the academy will determine whether or not they will use it in future – strong end user support can ensure that these interactions are positive.
9) Ongoing operations
Any academy will have ongoing activities for which processes have to be designed and staffing has to be planned for.
Ongoing operations will have three broad categories:
Training coordination: If your curriculum has instructor led training programs, there will be a lot of work around scheduling, registrations, communicating with participants, printing of materials, securing faculty, actual conduct of the classes, and post class administrative activities.
Managing partnerships: Delivering any sales academy will require several external partnerships and vendors. These partnerships will be in multiple areas like technology, content, facilitators, and venues. Selecting, onboarding, and managing each of them will require a lot of effort. You need to have staffing earmarked for this purpose.
Technical & end user support: With extensive use of technology, you will require a technical support team to address issues. Even if it is a shared service from your corporate IT, make sure that you have adequate resources assigned to this task.
10) Measurement
Measuring the performance of the sales academy is required for the following purposes:
For continuous improvement
Calculating and communicating the value realized
Measurements are required on many fronts such as:
Completion rates
Program/module effectiveness
Facilitator effectiveness
Vendor performance
Business impact
ROI
While measurement is done only after the academy programs are launched, the measures should be decided upfront while designing the academy.
A word of caution regarding measuring business impact and ROI – it takes time and effort to measure and validate it. Do it only if your scale justifies it.
A sales academy, if executed well, can become a force multiplier for your sales team and can drive very high impact.
Designing and running it effectively requires a lot of effort across multiple dimensions.
Such an intense effort requires the active participation of the business, along with L&D to make it a success.

Sean is the CEO of Skillshub. He's a published author and has been featured on CNN, BBC and ITV as a leading authority in the learning and development industry. Sean is responsible for the vision and strategy at Skillshub, helping to ensure innovation within the company.