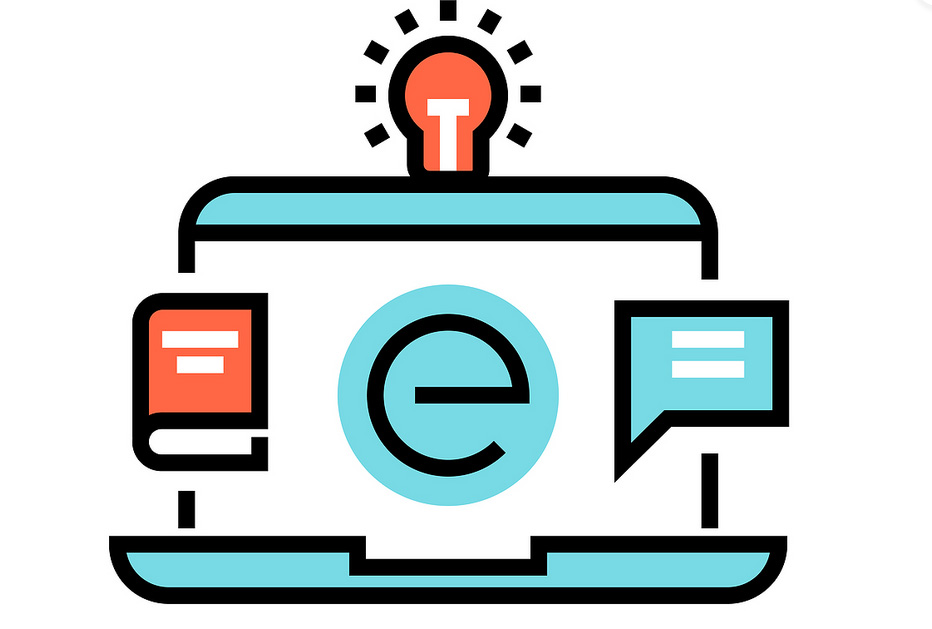 The concept of electronic learning isn't a new one. In fact, it has gained amazing popularity over the last decade. According to some recent stats, the eLearning market may grow to $325 billion by 2025.
This is because the immense growth in the digitisation of wearable technologies and the range of online content has played a significant role in building the eLearning world.
Businesses and eLearning
It is safe to say that many businesses are now turning to electronic learning to increase their efficiency and productivity. That's because they understand that in this day and age, learners in their companies should have access to up-to-date data to perform well and simultaneously upgrade their skills.
If you are a start-up or an accomplished business still indecisive about implementing electronic learning in your structure, this article explores how your venture can benefit from electronic learning and how to get started.
What Do We Mean By Electronic Learning?
Electronic learning is the process of delivering a course through digital means. The process uses digital resources to deliver efficient learning and training to various learners. Electronic learning is offered through devices, for instance, computers and mobiles and uses the internet to reach its desired user.
Many years back, there was a belief that computers in classrooms may eliminate the value and importance of humans. However, with gradual advancements in technology, digital devices are now widely embraced by the masses in offices and classrooms because of the ease they provide.
Moreover, access to education has become more convenient than ever through electronic learning. This means that any learner can now learn about the things that interest them without sacrificing their flexibility. This is why most learners now opt for online courses rather than taking physical classes.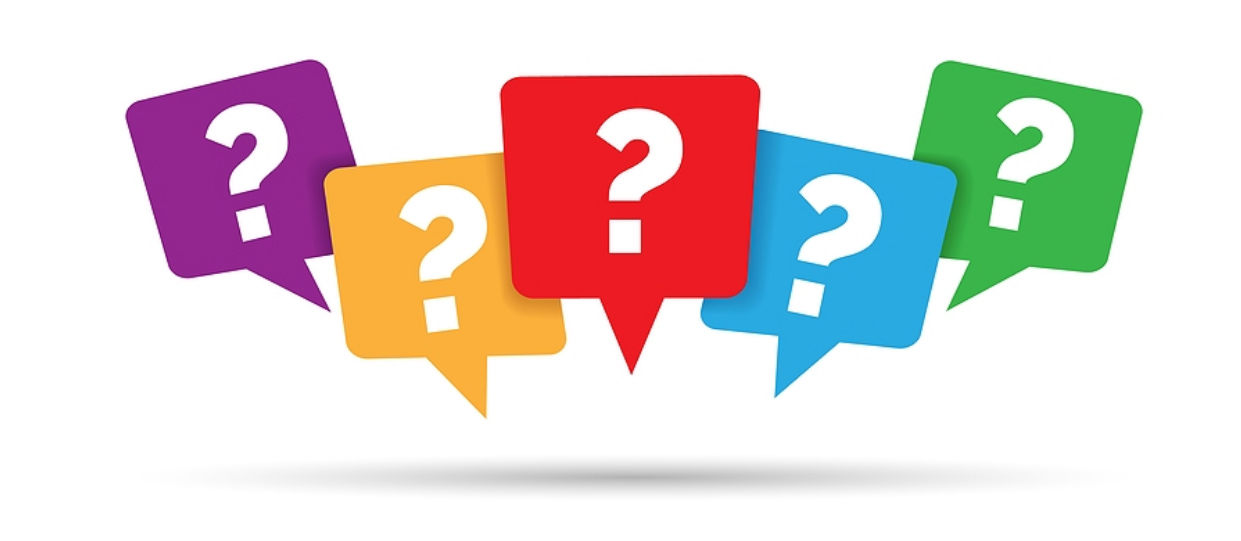 How Can Electronic Learning Be Used by Businesses?
Below we have shared a few examples of how eLearning can be used and benefit different areas of your business.
Employee Training
Businesses often use an LMS (Learning Management System) to deliver employee training across their company. This training is used for various purposes, such as to improve the performance of the existing employees or to familiarise a newly hired workforce with the values and culture of an organisation.
Companies that use an LMS to offer this category of electronic learning benefit from a proper and timely delivery. Moreover, offering employees an LMS also makes the entire learning process more efficient.
eLearning performs better than traditional learning when it comes to employee training due to delivering a unique and flexible culture of knowledge that every employee can access.
Suppose your company hires both in-house and freelance workers. In that case, eLearning can prove quite convenient to deliver a learning course to them, regardless of their location or time differences.
In addition, anyone can access a course present in your Learning Management System at all times. Meaning that if an employee wants to go through a particular module again, they can do so by simply logging in. Instead of learning through a one-time seminar or program, employees can access knowledge for as long as they want to secure their knowledge.
Furthermore, LMSs offer benefits for the employer too. As a business owner, you can use it to create quizzes and case studies for your learners so they can have a practical experience of the training. LMSs are also valuable for assessment and receiving the results of your training program through feedback which is essential to improve your course and monitor employee progress.
Compliance Training
An eLearning platform can also help you to conduct successful compliance training. Compliance training revolves around informing the laws and regulations of your company to your employees. It can also educate new and old learners at your organisation on important topics such as your company's safety and health laws.
It is essential to run compliance training regularly as laws change.You should inform your employees about these changes on a timely basis to avoid any violations.
However, conducting frequent compliance training traditionally can harm your monthly budget. eLearning through an LMS can therefore prove beneficial, cost-effective and productive. In addition, you can amend your course according to changes in law and regulations before you deliver it through a system.
Partner Training
Another common type of eLearning is partner training. This involves delivering your partners the tools and knowledge they require to add value to your company. For example, you can use this eLearning category to spread knowledge on sales, product information, marketing and support guidance.
Partner training has many benefits. For instance, it offers support to the people working with you and, at the same time, ensures that they and you are on the same page. This type of training is therefore essential to protecting and improving your brand's image.
Customer Training
Most businesses also utilise the concept of eLearning to deliver customer training. This training covers online programs to help your clients understand the services or products on offer.
This type of training is helpful in improving customer experience and building a solid relationship between a client and your company. In addition, your business can benefit from excellent customer onboarding, improved customer retention and enhanced engagement.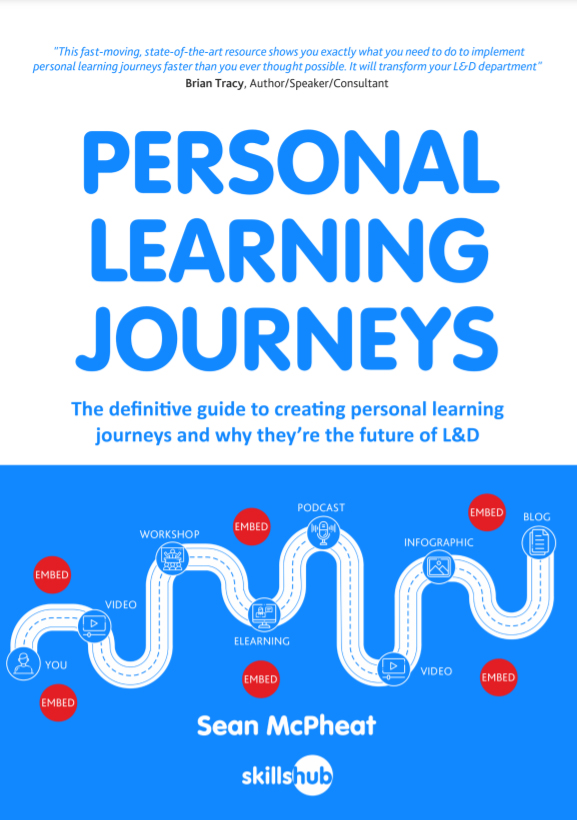 Learn How To Create Personal Learning Journeys

For FREE!
Download a free copy of our latest book
The definitive guide to creating personal learning journeys and why they're the future L&D
Download My Free Copy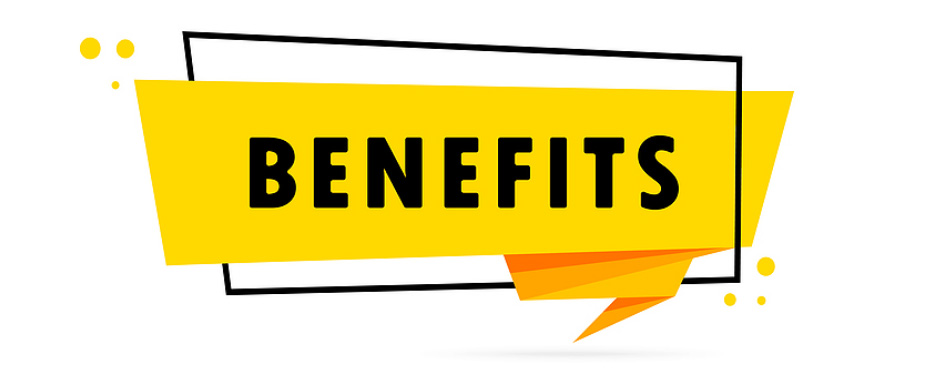 What are the Benefits of Electronic Learning?
We have briefly discussed how electronic learning can help your business in many areas. Let's look at these advantages more broadly to ensure you are educated on the benefits of implementing an eLearning system for your company.
Improves the Performance of Employees
If you have conducted training before, you would know that traditional learning methods are often time-consuming. For example, in-house training takes your team members away from their daily tasks and forces some to travel into work to mark their attendance.
Alternatively, electronic learning takes significantly less time to set up, saving the energy and time of both the management and learners. Anyone can enrol and take a course right away, without compromising their work.
This allows learning to be non-disruptive and in line with the normal workflow and routine. As a result, it contributes to the overall productivity and performance of people working for you.
Improves the Retention Rate of Learners
eLearning is all about delivering modern and fun content to the people who are willing to upgrade their skills and improve their performance. Courses available online are often interactive that help keep the learners engaged and hooked to their screens.
These qualities of eLearning make it quite helpful for retaining learners. For example, a course that offers various polls, Q&As, and interactive videos can encourage learners to take it more than once and learn a new thing every time.
Efficient and Cost-effective
As a business owner, you would know that the primary hurdle that every entrepreneur faces while running a company is the management of costs. Unfortunately, traditional training programs are not easy to conduct. From arranging venues to booking flights and catering, all these aspects can accumulate to become quite costly for your venture.
Online courses and training programs, on the other hand, are shared digitally. This allows them to be less expensive than physical training. Besides, it is pretty easy to renew and update an online course compared to making changes in a written document or presentation file.
Helps Boost Learners' Skills On Different Topics
Online training can help you and your team members to learn new skills and update the old ones. In addition, this benefit can help you, and your learners create goals to help your business stand out in your industry.
The best thing about eLearning is the convenience of getting a range of ready-to-use online courses online for your company to access. These courses usually cover practical knowledge on skills that otherwise are hard to teach for your team to benefit from and polish their qualities accordingly.
Produces Measurable Impact
One of the best qualities of eLearning is that you can measure its impact and make improvements where required.
Using some base metrics, you can evaluate the influence of training on your employees. For instance, the time it takes an employee to finish a course determines their understanding and interest in the topic. Similarly, the score a learner achieves in a quiz can help you decide whether that employee is ready to perform a job or not.
Convenience
Whether it is about taking a course or conducting training, eLearning is all about convenience. Besides, designing a course online is far easier than making slides from scratch.
Luckily, many eLearning platform and tools are available that can help you create your desired training programs. The best thing is that these tools are easily accessible, and you don't need to have background knowledge or experience to use them.
That's a plus, especially if you are leading an organisation and taking care of its daily operations. eLearning works as a saviour for a busy entrepreneur to hold the company together and empower the employees.
Reduces Environmental Impact
eLearning is a great strategy to reduce your business' carbon footprint and replace paper-based learning. With everything available online, you can create an environmentally-friendly and sustainable culture in your company. This gives a good impression of your ideas and values to your employees and leaves a positive impact on the minds of your customers.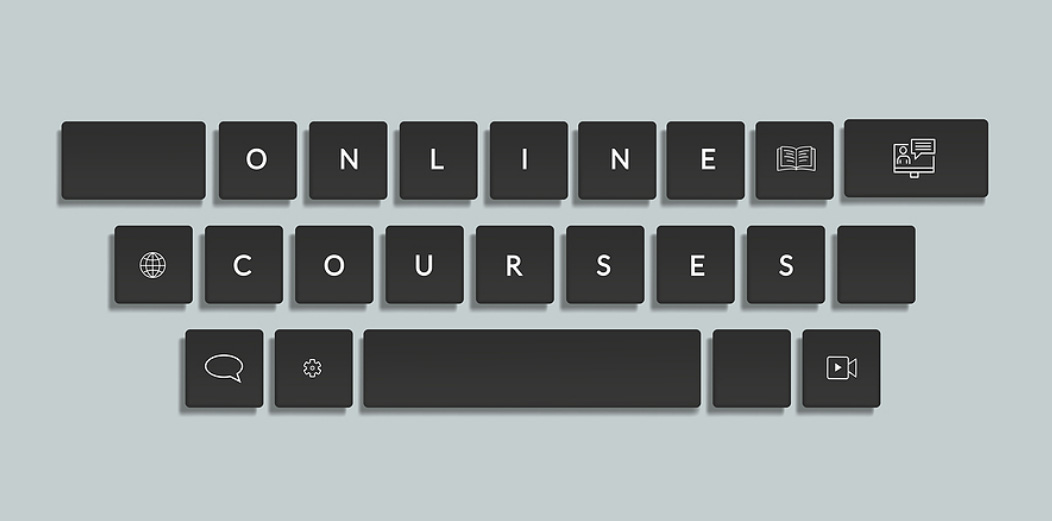 How To Deliver eLearning
eLearning is a revolution every business should implement and use to benefit its purpose and objectives. Whether you choose electronic learning to train your employees or promote your products, choosing the correct delivery method is key to accomplishing your desired goal.
Lucky for you, there are various ways to deliver eLearning.
LMS or Learning Management System
A Learning Management System or LMS is defined as a web-based technology or application that can help implement a specific eLearning process. It features a server and a user interface that learners, administrators and instructors can efficiently operate.
There are various types of LMSs meaning choosing the perfect one can be overwhelming. For instance, your company may opt for a cloud-based LMS or installation-based.
A cloud-based LMS is the safest as they offer great backup and can help scale your training requirements. However, every organisation differs, so you should consider certain vital factors such as your training needs, budget and maintenance requirements when making a decision. You should also evaluate all the available systems properly before selecting the one that can help deliver your online product efficiently. Once these things are clear, you can opt for a system to meet your goals.
SCORM
This is another tool that works perfectly for eLearning. SCORM stands for Sharable Content Object Reference Model, and it follows an international standard for different online courses.
There are many pros of using this tool to deliver your course. For instance, it is compatible with almost all Learning Management Systems. Moreover, it allows learners to take a course step by step and not in one go, saving their progress to start precisely from where they stopped.
Moreover, SCORM offers learners an opportunity to build a clear structure for their course and allows them to attain feedback on their performance. SCORM has many different versions, so you have various options to choose from.
xAPI
xAPI is another tool that has changed the dynamics of eLearning in a short time. It is one step ahead of SCORM regarding features and performance. Besides, it has many properties that make it easy for course designers to create a training program according to their skill levels.
Final Takeaway
It is safe to say that eLearning is a revolution that has changed the way businesses conduct training and share their knowledge with their employees. Electronic learning is cost-efficient, but it is also environmentally friendly and efficient. E-courses can help the learners in your company develop various skills quickly, without sacrificing their daily workflow.

Sean is the CEO of Skillshub. He's a published author and has been featured on CNN, BBC and ITV as a leading authority in the learning and development industry. Sean is responsible for the vision and strategy at Skillshub, helping to ensure innovation within the company.
---