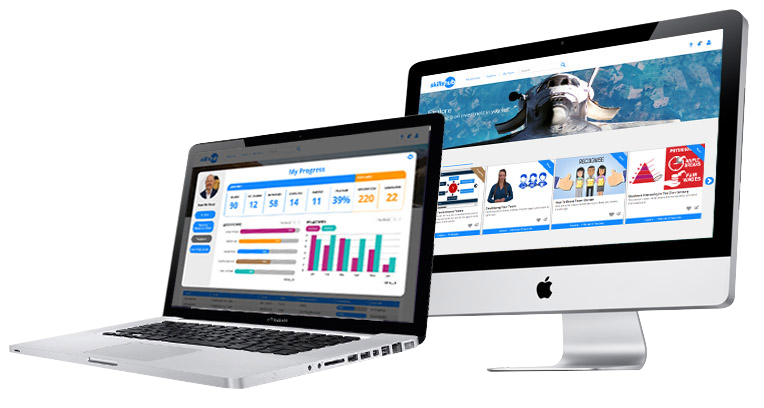 A Great Learner Experience
A user-friendly and simple to navigate LMS Portal
Designed by L&D not "techies"
Dynamic interfaces & intuitive
Keeps your learners interested and wanting more
---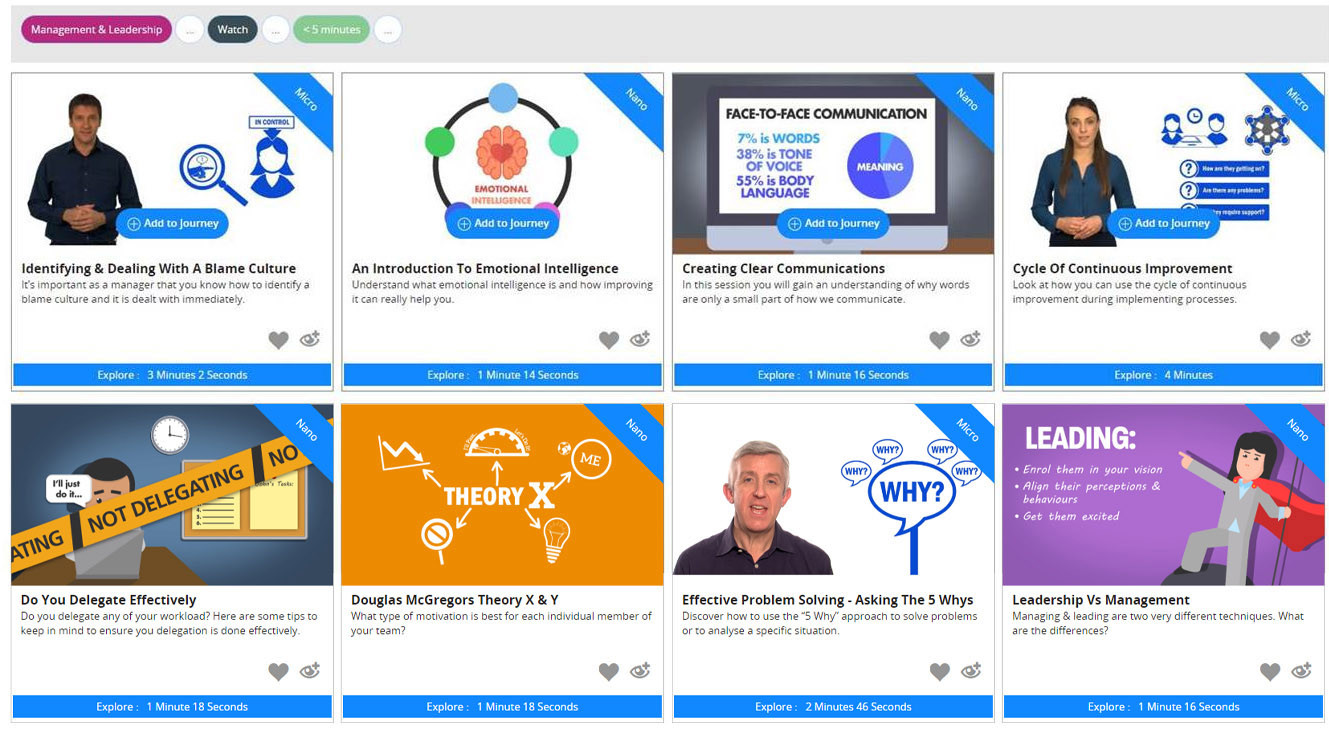 Create Personal
Learning Journeys
Unique and individual learning pathways
Use any type of content and format
Our LMS Portal pushes your programme to you
Select preferred durations and learning preferences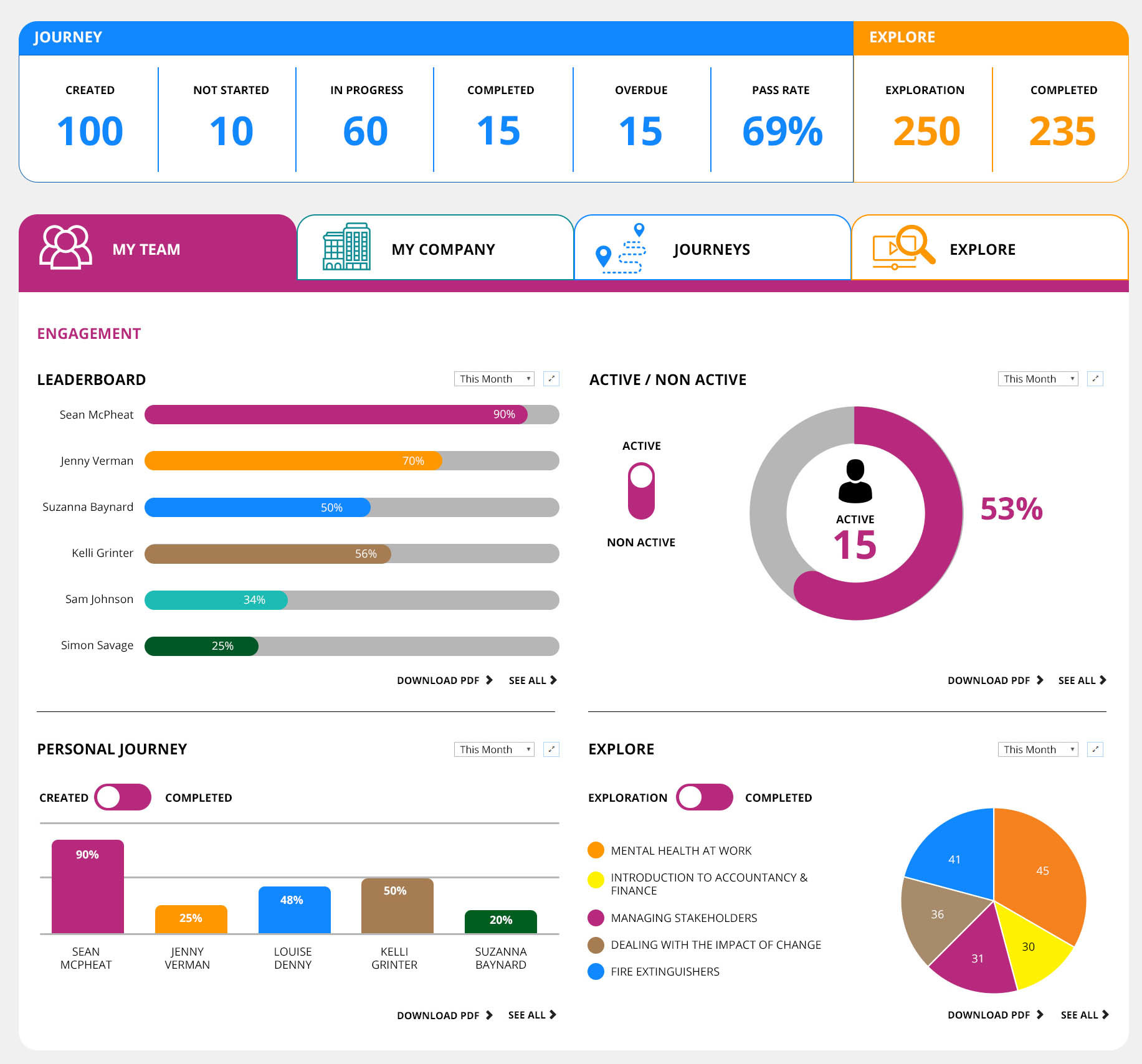 Dynamic Reporting
Valuable insights for performance improvement
Action based reporting and recommendations
Easy to understand and drill down capability
Company, team and individual reporting
---
LMS Portal Features
Any Type Of Content
SCORM, videos, graphics, docs –
upload anything that you need.
Personal Learning Journeys
Keep engagement levels high by
creating unique learner pathways.
Self-Directed Learning
Our intuitive content explorer helps
learners to find what they need – quick.
Dynamic Reporting
Company, team and individual reports.
Measures progress and adoption.
Easy Admin
Uploading content and users is simple.
Easy to understand and saves time.
Any Device, Anytime
Desktop, mobile or tablet – you
can learn on the device of your choice.
Agile Learning
Sessions can be deployed very quickly
and are ideal for collaboration.
Set Up
Can be deployed very quickly based
around your timescales and deadlines.
Scale
Our platform can handle millions of
concurrent users from all locations.
Multiple Languages
The platform supports multiple
languages at the touch of a button.
Support
We can be involved as much or as little
as you need. We're always on hand.
Social Learning
Supports user-generated content for
learning in the flow of work.
Measures The Impact
Helps to calculate the ROI from
embedding the learning.
Grows With You
Want a basic platform now and
expand later? No problem.
Migration Manager
It's easy to switch from your existing
LMS to Skillshub. Hassle free and quick.