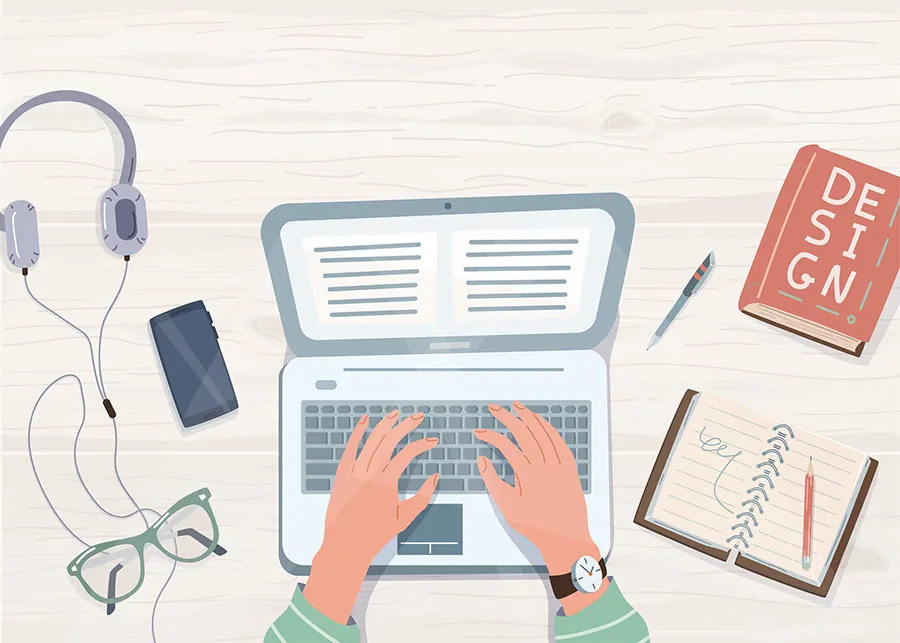 When attending a social event, the conversation always crops up about what people do for work. When I say I create Bespoke eLearning as part of my job, I always get the same response-
"My company makes us do that, I find it really long winded and boring"
My response:
"You should give your company my details then as the digital content we create is awesome!"
Its true, although there is a lot of fantastic elearning content out there, companies still try to get high engagement rates by boring click through exercises that result in no learning output at all.
Let's take a look at some factors you should consider when creating great digital content.
1) Start with the end goal
Although there is no single secret to create engaging eLearning, you need to decide upfront what your end goals are. These could include:
Performance goals
Learning goals
Performance goals are anything that can be measured or observed. This type of training tends to be based around standards and functions to test an individual's competencies. The overall objective for this style of eLearning is for the learner to be able to demonstrate they can do something after completion. Performance goals tend to be determined based on passing a test or submitting an assignment.
Learning goals are based around increasing the learners understanding. This style of training is best for an employee who is looking or in need to learn a new skill or is looking to improve their current skill level. The best way to implement these types of learning goals is by outlining what the learner will be able to master on completion. It allows the to determine if the difficulty level if right for them.
2) Know your audience
Knowing your audience is crucial when planning out eLearning and a major part you should consider upfront is how much time will your learners be required to complete the learning.
Here's data published by LinkedIn's 2019 Learning report. 2,100 staff were surveyed.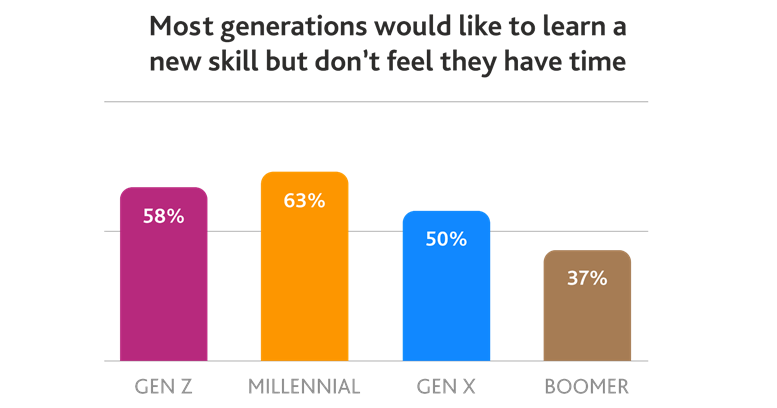 Looking at the graph you can see your GENZ, Millennials and GEN X's all want to upskill, but time is important to them, so how can you create suitable eLearning?
Its not a trick question, you simply need to keep the learning to the point, short and concise.
Firstly, start scripting and storyboarding your content ideas. Once you have completed this you should be able to work out an estimation of how long each session will last.
Let's say you have estimated approximately 1 hours' worth of content, can you break this down into smaller sections, for example 4 lots of 15 minutes? Or even better could you go further and make the content microlearning?
You will still be delivering the same key goals, however by providing the content in shorter snippets, it will improve the attention rate, and allow your learners flexibility to view the content at a time and pace suitable for them, rather than having to put 1 hour aside during a busy working day to upskill.
Skillshub's Online Learning Platform has a great feature to allow you do this using our personalised learning journeys and mapped journey tools. You can easily drip feed content on a set day, whilst not keeping it to a strict schedule without the end date being affected.
3) Make sure its interactive and fun
Now I am not saying here that you must include quiz questions, click and drag etc into the eLearning, (which really can you class this as interaction?) but what you should do is think about what actions the learner can take to implement the learning into their working day.
For example, you may decide to create a selection of micro videos, or short pieces of eLearning content. What do you want them to do when they complete it?
You could do something as simple as creating an Action Planning document for each section.
Essential Tick List
I have given you three key points to help you develop engaging eLearning content, but here is a list I recommend you tick off to make sure your content has the best impact:
Are the goals you have set clear and achievable?
Will the content appeal to your target learners?
Are the sessions interactive? Will they keep your learners engaged?
What learning actions will the learner complete?
What types of media will make up the learning? E.g eLearning, videos, podcasts, infographics etc
What technology do you have to hand? Do you need to outsource?
Is there great off the shelf content already available that could save you time?
How will you deliver the content? Drip feed, schedule, allow the learner to take personal responsibility to complete at a time suitable for them?
How will you measure results?
If you use these points to get you started, you are well on your way to be able to start creating engaging and fun content.


Jenny
Jenny Verman – Head of Digital Learning
---