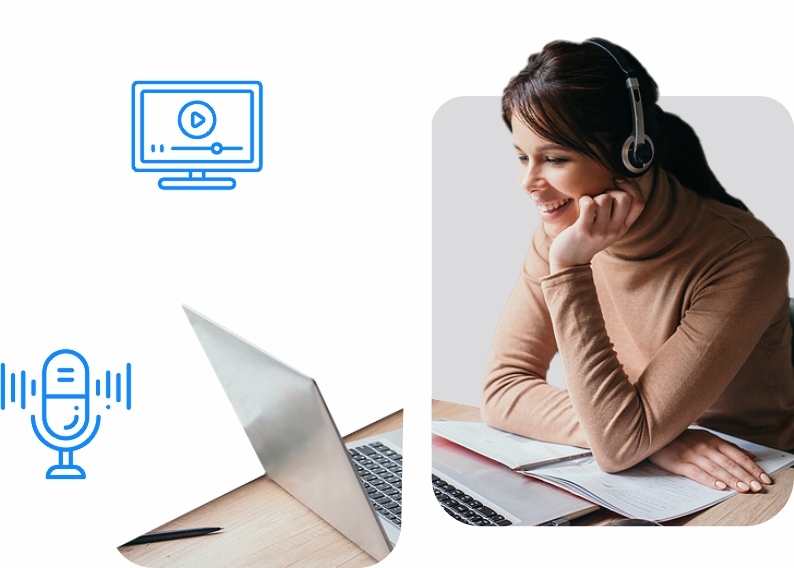 eLearning Platform & Content
A Slick eLearning Platform
Packed With Engaging Content
Easy To Use Platform
800 Courses
Dynamic Reporting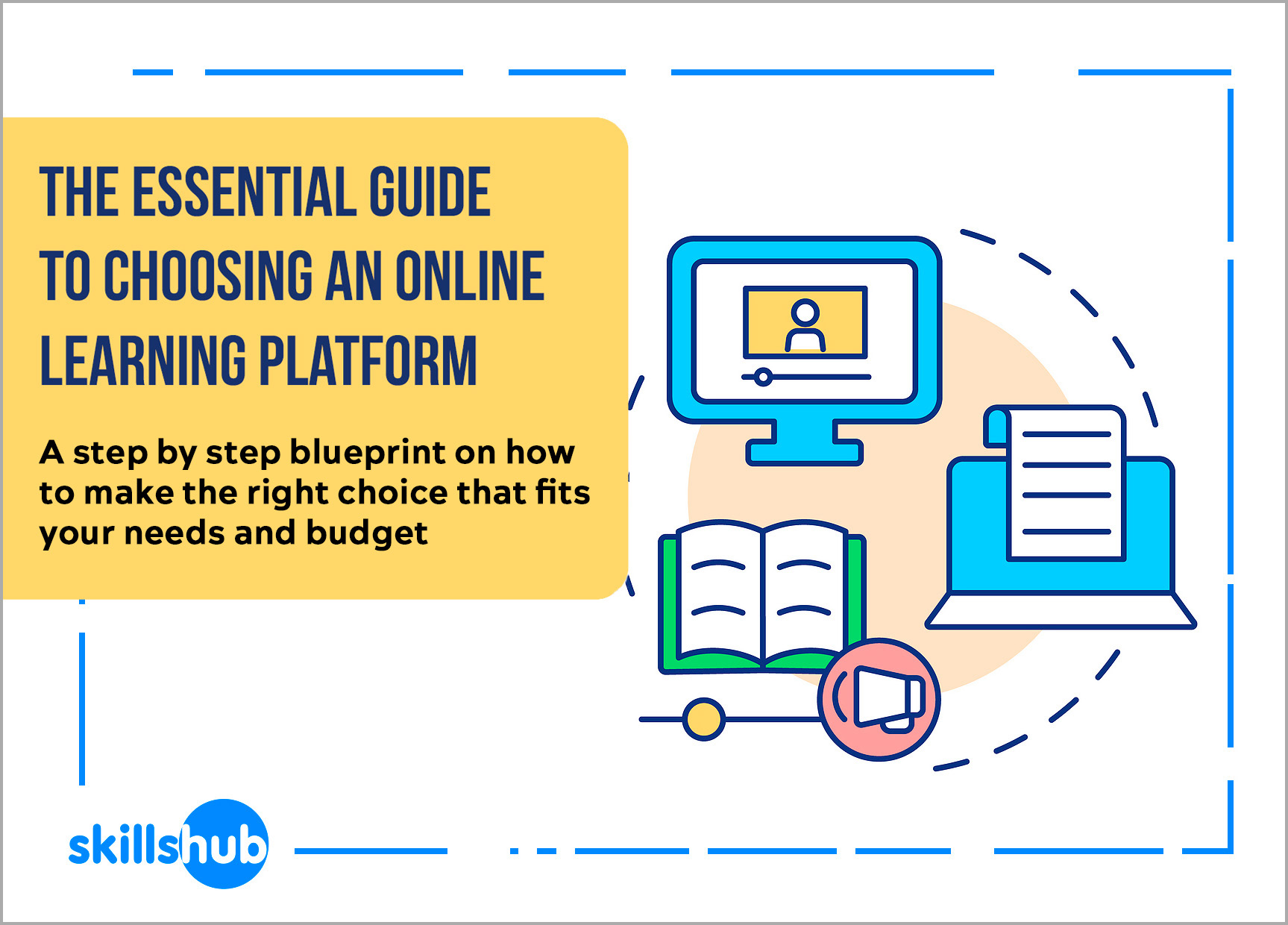 Not Ready For A DEMO Yet And Still In Research Mode? You Need This Guide
Learn What Is Right For Your Organisation
Clarify The Key Features That You Need
Step By Step Exercises & Activities To Help You
Learn How Not To Get Duped During A Demo
Scripted Killer Questions To Ask Providers
---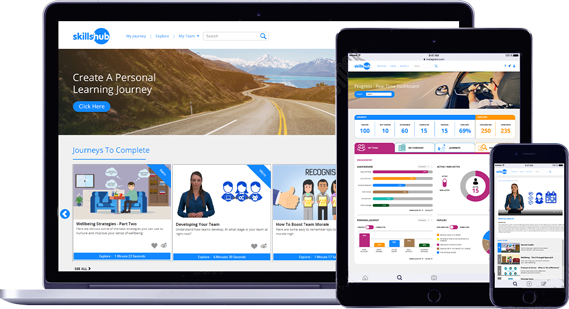 An Online Learning Platform With A Great User Experience. Simple To Use
Designed by L&D Managers
Create Personal Learning Journeys
Pre-loaded Courses & Resources
Upload Any Type Of Content
Dynamic Reporting
Easy Administration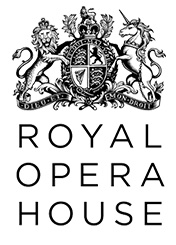 I'd highly recommend Skillshub as an e-learning provider. It's user friendly for our learners who appreciate the opportunity to fit short and engaging learning opportunities into their busy schedules. The opportunity to blend Skillshub learning with our own content helps the system feel bespoke to our organisation and make the learning relevant to our industry. It is by far one of easiest platforms to use from an administrator point of view so I can easily allocate learning and track completion in a way that doesn't take over my entire day. Skillshub were brilliant from talking me through the platform, easy implementation, and lots of support for me and my team on the system after it launched. The team are always available to answer any questions I have, no matter how small, and respond quickly.
Aimie Sharp | Learning & Development Manager | Royal Opera House
Request A

FREE

Demo Below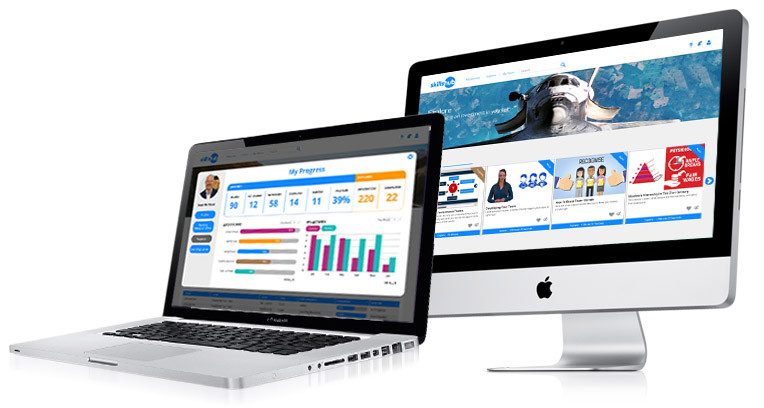 Skillshub Creates Motivated Learners With Very High Engagement Rates
A Platform That Simplifies Learning
Administration Is A Breeze
Engaging Learning Experiences
Learners Can Create Their Own Courses
Real-Time Reporting That Informs
---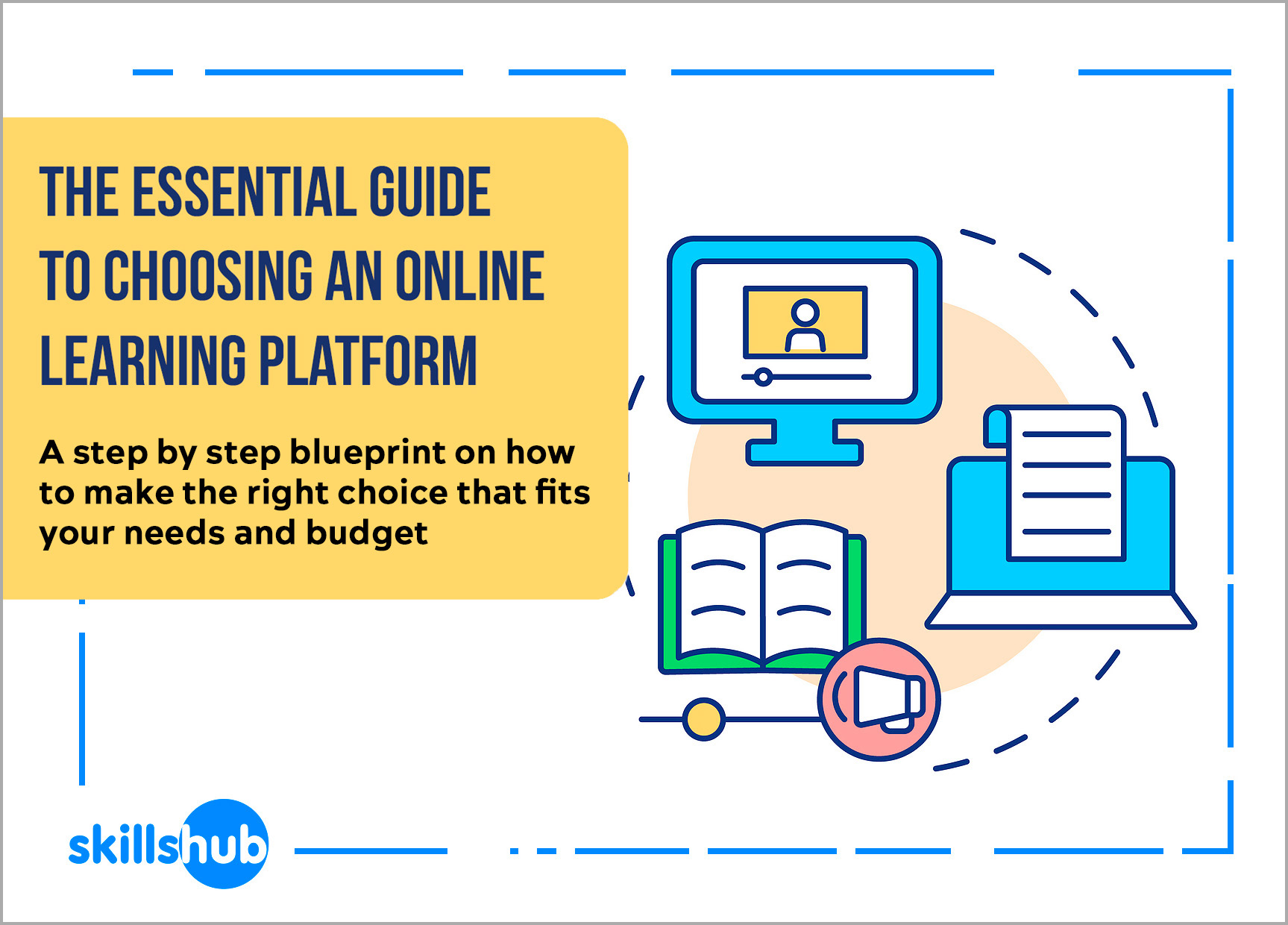 Not Ready For A DEMO Yet And Still In Research Mode? You Need This Guide
Learn What Is Right For Your Organisation
Clarify The Key Features That You Need
Step By Step Exercises & Activities To Help You
Learn How Not To Get Duped During A Demo
Scripted Killer Questions To Ask Providers
---

I highly recommend Skillshub's elearning platform and content. We are able to put our own branding on the platform, easily track usage and set-up learning journeys for staff, amongst a number of other features. As an administrator Skillshub is very low-maintenance and user-friendly, even for someone like me with limited IT skills. Our staff enjoy the variety of content along with short quizzes and useful resources to aid retention – it's really engaging. The team at Skillshub are always really responsive.
Alastair McTavish | Learning & Development Manager | Nexia International
---
Action Based Content That Drives Performance, Motivation and Results
Over 800 Courses
6 Different Styles
Coaching Blueprint Questions
Infographic Reminders
New Content Added Each Month
Quizzes & Assessments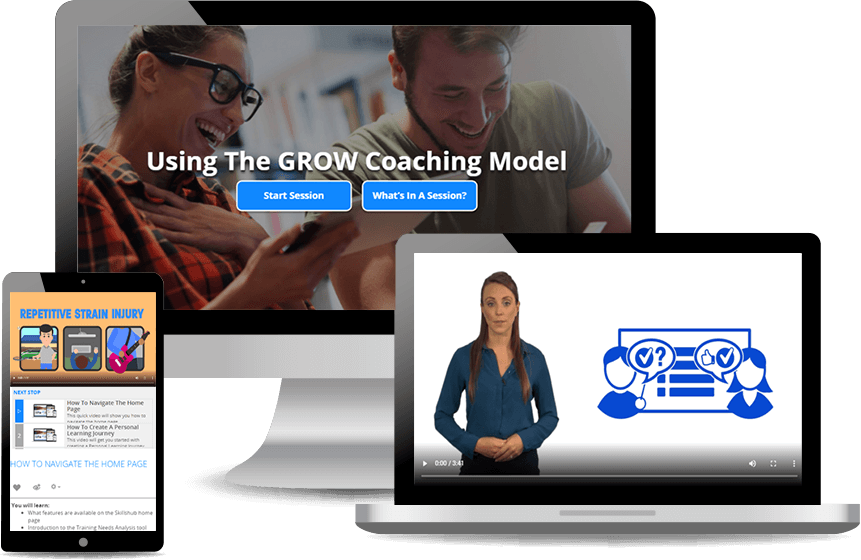 Request A

FREE

Demo Below
Your Options

SUBSCRIPTION
Access To All 800 Courses
Can't Add Your Own Content
Monthly Subscription
No Branding

CUSTOM
Access To All 800 Courses
Add Your Own Content
Monthly Subscription
Branded For Your Company

CUSTOM PLUS
Access To All 800 Courses
Add Your Own Content
Monthly Subscription
Branding For Your Company
Unique Development Options
---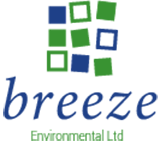 We first used Skillshub's content with our own system and loved it and as soon as we could get out of our current contract we moved over to Skillshub's eLearning Platform which improved engagement rates no end. What a platform you have and it completely showed that the system we were using was not up to scratch. Plus, we saved a lot of money too. Your onboarding programme and support made the whole process effortless.
Chris Jelfs | Managing Director | Breeze Environmental Ltd
---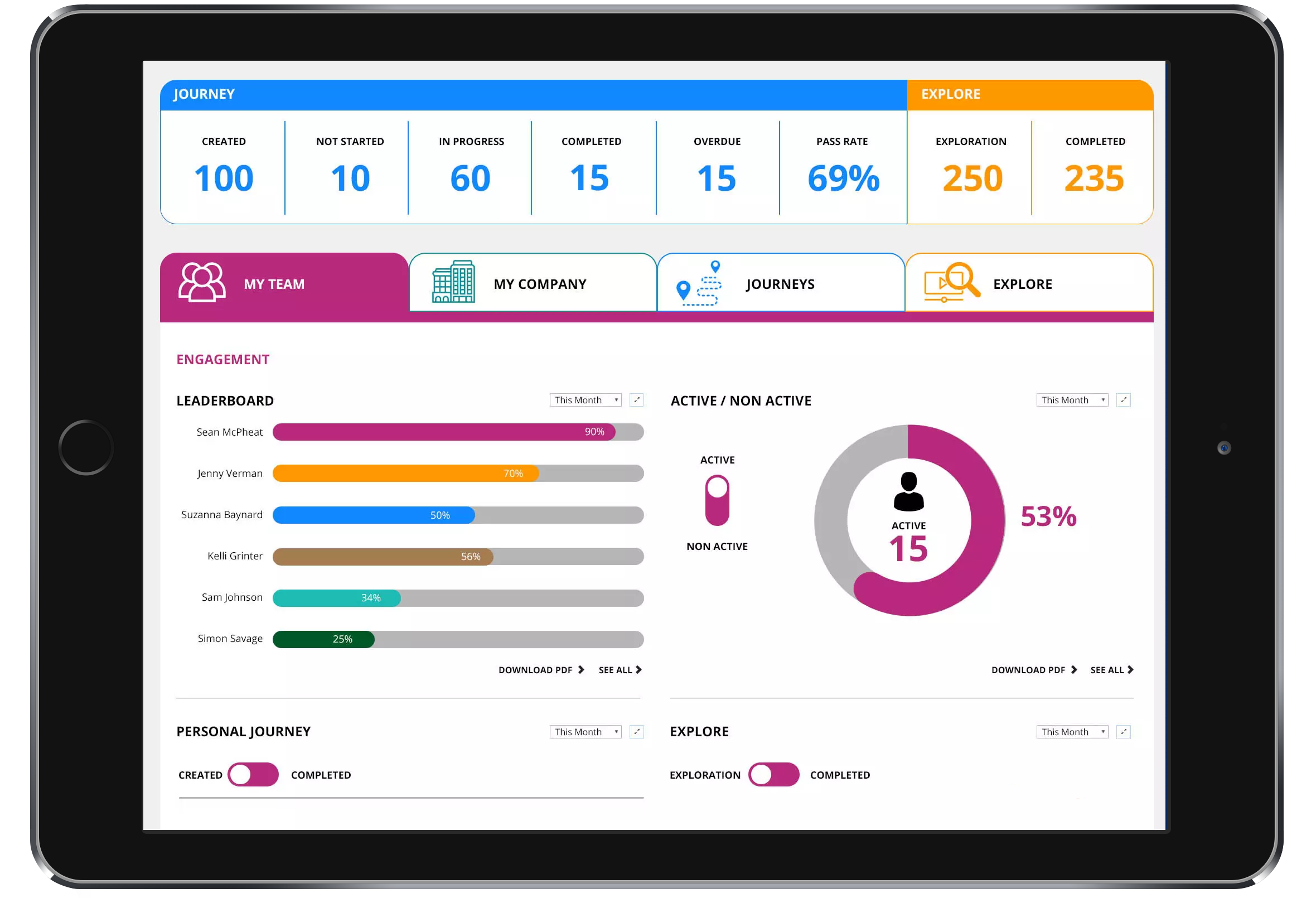 Dynamic, Real Time Reporting That Helps To Inform & Develop Your Learners
Company Wide Performance
Area, Department & Team Deep Dives
Comprehensive Individual Reporting
Real-Time Performance Interface
Topics, Courses, Journeys
Engagement Levels & Results
Request A

FREE

Demo Below
Online Learning Platform Features
Upload Any Type Of Content
SCORM, videos, graphics, docs –
upload anything that you need.
Personal Learning Journeys
Keep engagement levels high by
creating unique learner pathways.
Self-Directed Learning
Our intuitive content explorer helps
learners to find what they need – quick.
Dynamic Reporting
Company, team and individual reports.
Measures progress and adoption.
Easy Admin
Uploading content to your bespoke training platform and adding users is simple.
Any Device, Anytime
Desktop, mobile or tablet – you
can learn on the device of your choice.
Agile Learning
eLearning sessions can be deployed very quickly
and are ideal for collaboration.
Set Up
Training can be deployed very quickly based
around your timescales and deadlines.
Scale
Our online learning platform can handle millions of concurrent users from all locations.
Multiple Languages
The platform supports multiple
languages at the touch of a button.
Support
We can be involved as much or as little as you need. We're always on hand to guide you through the world of eLearning.
Social Learning
Supports user-generated content for
learning in the flow of work.
Measures The Impact
Helps to calculate the ROI from
embedding the learning.
Grows With You
Want a basic platform now and
expand later? No problem.
Migration Manager
It's easy to switch from your existing
LMS to Skillshub. Hassle-free and quick.
---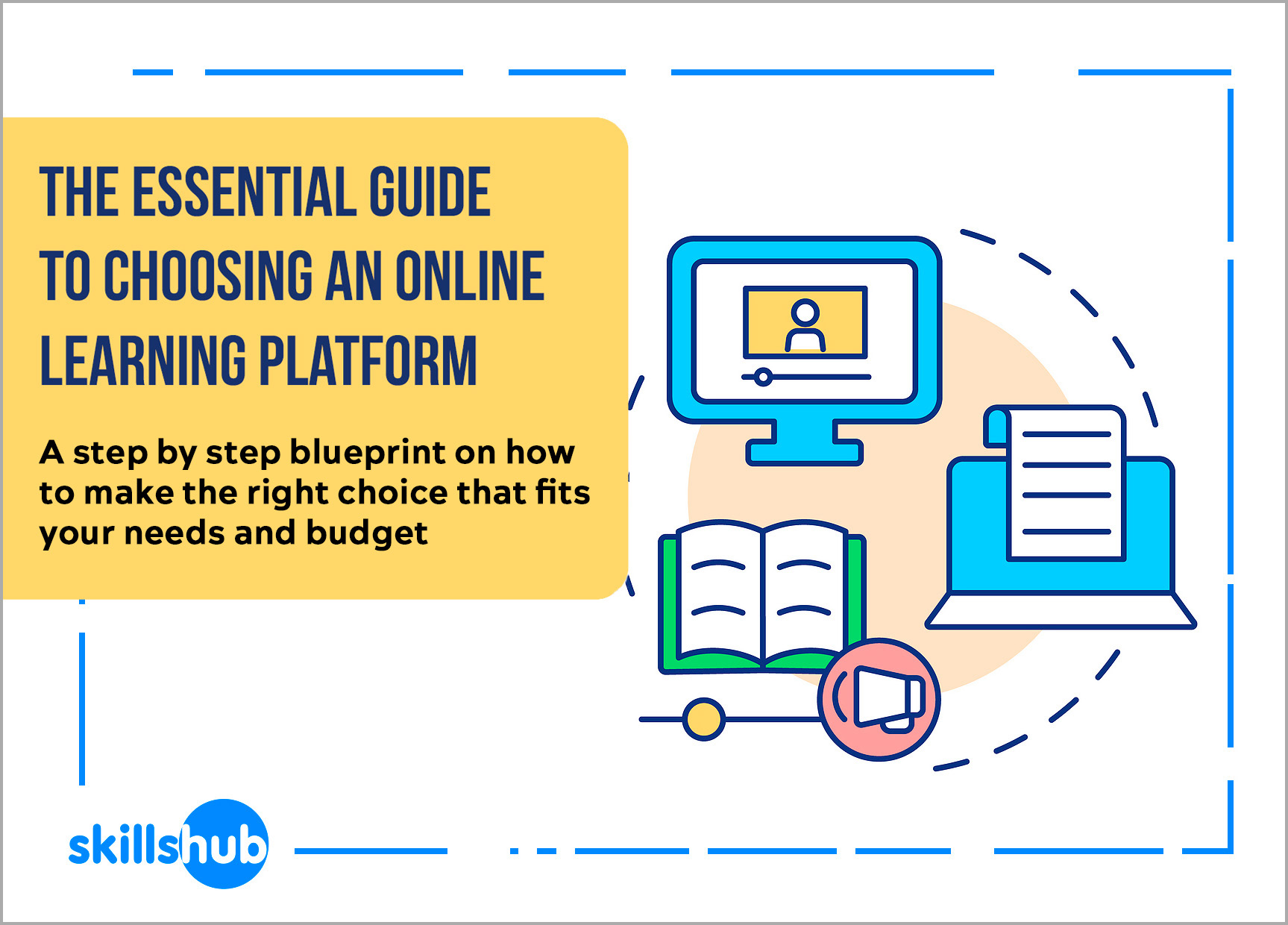 Not Ready For A DEMO Yet And Still In Research Mode? You Need This Guide
Learn What Is Right For Your Organisation
Clarify The Key Features That You Need
Step By Step Exercises & Activities To Help You
Learn How Not To Get Duped During A Demo
Scripted Killer Questions To Ask Providers