Home » Digital Learning Materials That Your Staff Will Use!
Engaging Content.
More Attention.
Bigger Impact.
Digital Learning That
Your Staff Will Use!
Most online training solutions consist of long, drawn out content that bores your staff and simply fails to engage with them.
Our sessions are different. Our off-the-shelf CPD certified content library consists of short sessions (60 seconds to 5 minutes) that are practical, engaging and focused on taking action in the workplace.
We're taking the most up to date research on modern day learning methods and coupling that with the ever increasing workload and reducing attention span of the modern day worker to create learning that actually sticks.
We offer both bespoke and off-the shelf digital learning content.
Off the shelf
content
We mix up our content.
We're not a one trick pony!
Motion Graphics
Sessions are short, punchy and to the point
Average duration is between 1 to 2 minutes
Ideal to get across 1 specific point
Voiceover and moving graphics
Engaging and attention grabbing
---
Presenter Led Sessions
More in-depth content and themes
Average duration is between 2 and 5 minutes
Different presenters used for the sessions
Images reinforce the key messages
Sessions focused on providing practical tips
---
Customised examples
Here are some different examples of the type of digital projects we can create.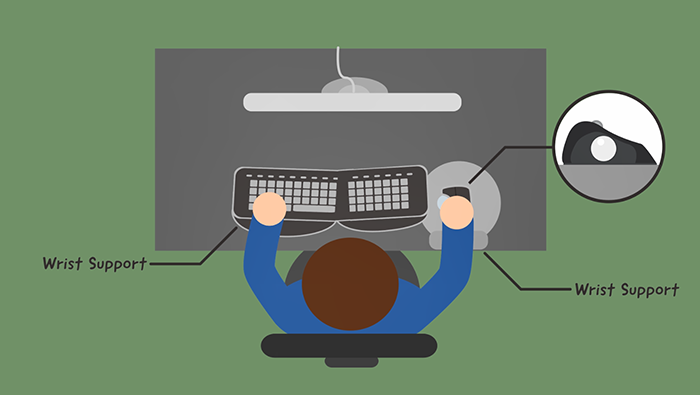 65 Soft Skill Animations
We developed over 60 interactive animation digital sessions for GO1.
After an initial briefing we created and developed scripts, storyboards and sourced a wide variety of voiceover talent.
The sessions were short, practical and focused on providing techniques and strategies to use at work.
Topics included:
Human Resources
Sales Effectiveness
Management
Customer Care
Personal Skills
Project Management
Change Management
Building Resilience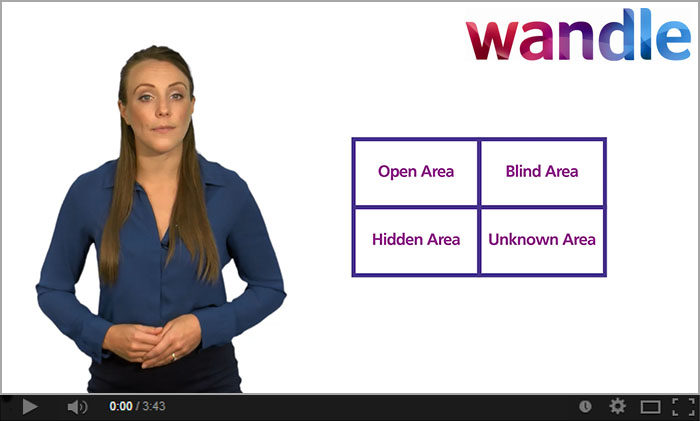 Pre-Work & Refreshers Using Presenters
We developed a suite of video based learning sessions for Wandle who wanted some solutions to present pre-work for their training programmes.
They also wanted an innovative solution to help their leaders embed the learning back at work.
By using presenters and on screen graphics we were able to create engaging sessions that included:
Giving Constructive Feedback
Effective Coaching Skills
Improving Communication
Performance Management
Influencing & Persuasion
DISC Refresher
Problem Solving
Understanding Self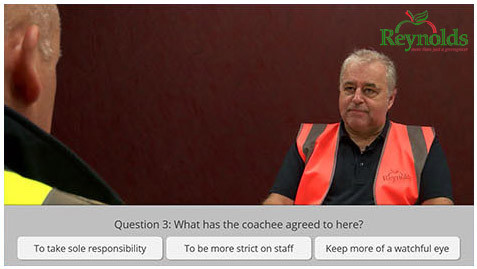 Role Play Simulations
"We want to demonstrate what a great job looks like?"
We were tasked by Reynolds to create some engaging and practical simulations of real work based scenarios.
Our trainers and staff from Reynolds worked with our digital team to create a suite of simulations that acted as the standard for Reynold's managers.
These included:
How To Hold Difficult Conversations
How To Run An Appraisal
How To Run A Coaching Session
How To Give Feedback
How To Manage Performance
How To Run A D&G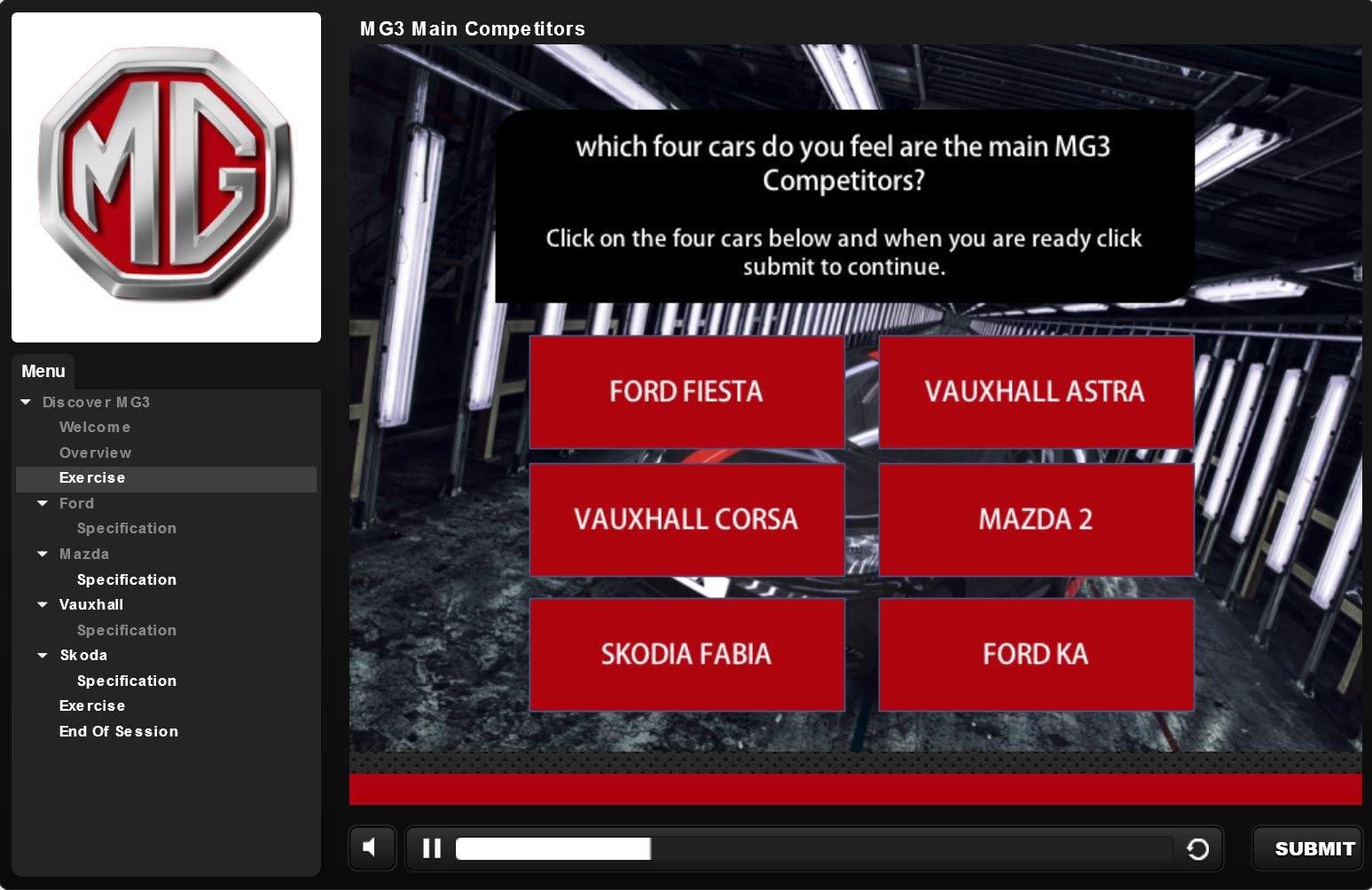 New Car Launch
MG approached us to develop a number of elearning sessions using Articulate Storyline for their worldwide dealership network.
It was for the launch of the new MG3 where all staff needed to know vital information about the specification and product details of the new car.
They requested a mixture of presenter led sessions and voiceover to keen consistent with previous modules.
The output included a number of assessments and quizzes to help to confirm the learning and understanding.
These included:
Features & Benefits
Competitive Landscape
Technical Data
Finance Options
Extras
Price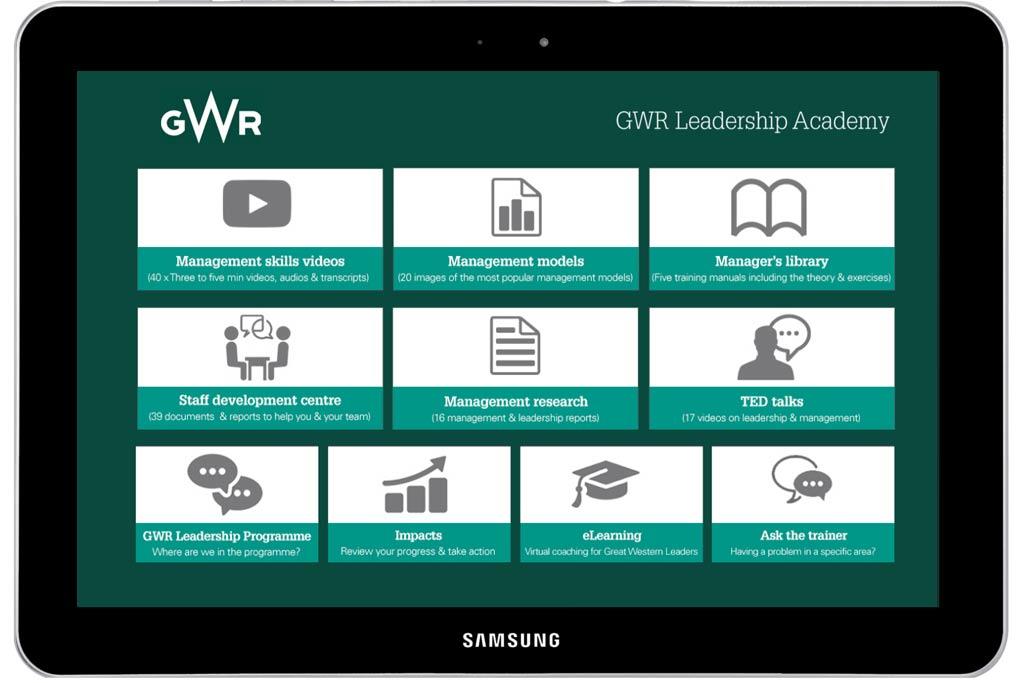 Digital Academy
We created an online digital academy for Great Western Railway to be used by over 300 managers as part of their leadership development programme.
As part of this we created a bespoke academy online portal to access the materials online as well as developing an app so the managers can download all of the content onto their tablets and mobile devices.
The programme itself won 2 awards with the CIPD and Personnel Today for its innovative approach to learning and development and for the results it achieved.
The academy resources were used extensively with over 20,000 visits in a 6 month period.
The resources that we created included:
Microlearning Videos
Digital Online Sessions
Cheat Sheets
Ebooks
Audios & Podcasts
Infographics
---
Key features and
benefits of our content
Saves Time
Sessions last a couple of minutes.
Limits time away from the office.
Take Away Actions
Each session has 3 specific
actions for you to complete.
Keeps Your Attention
Better attention = better retention.
Improves buy-in to the learning.
Engaging Content
Motion graphics, presenters and
animations to keep interest high
"Doing" Not Theory
Sessions focused on the most
important, practical elements.
70-20-10 Enabled
Ideal for 70-20-10 style of
training – coaching aids too.
Empowers Your Learners
Self-directed learning means they
are in charge of their development
Engage Millennials
This group want things now and
have a short attention span
Any Device, Anytime
Desktop, mobile or tablet – you
can learn on the device of your choice
Agile Learning
Sessions can be deployed very quickly
and are ideal for collaboration
Specific, Not Broad Needs
Short, focused sessions centred on
one specific skill or behaviour
Knowledge Retention
Research shows that retention
increases with shorter sessions
Cheat Sheets
Each session comes with a 1 page
cheat sheet of the essential information
Just-In-Time
Sessions are available and on demand
at the moment of a learning need
Coaching Blueprints
Coaching questions are supplied to
help you coach in & embed at work
Most popular uses for Skillshub content
Whether rented or purchased here's what our clients use our content for…
As a standalone option for staff development
For internal L&D and trainer resources
Resources to use for the 70-20-10 model
For use in self-directed learning
For use in mobile learning
Pre & post workshop activities
As part of existing blended programmes
To help embed the learning from internal workshops
To use as part of internal courses
For managers and leaders to use with their staff
For learning reinforcement in the workplace
As a resource for "on demand" learning