CPD certified content
Our microlearning platform & every
Skillshub session are CPD certified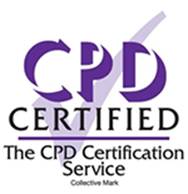 "Skillshub's content and platform is of the very highest standard. The CPD Certification Service is proud to support and partner with this innovative and modern approach to learning and development. In our view Skillshub provides an effective solution for today's time poor workforce which is focused on taking action and implementing learning"
Martin Rowe | Head of Operations | The CPD Certification Service
What does this mean to you?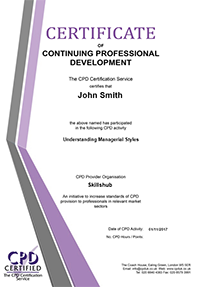 All of Skillshub microlearning sessions are
CPD certified.
If the needs be this means that when an employee completes a session they can receive a CPD certificate for it.
If your staff need to log CPD activity as part of their professional development it is the responsibility of the individual undertaking any CPD activity to evaluate for themselves the learning benefit gained and then to record this in line with the membership or CPD requirements of your professional body or employer organisation.
The microlearning session itself and the action taken after the session all counts towards these CPD hours.


Enter Your Details To View All 350 Sessions
Options available for subscriptions, purchase,
rebranding and bespoke. Your system or ours.
View all of the available content by completing the details on the right.
Speak to an expert
02476 998 101
Prefer to keep it digital? Please complete our quick form below or email us at info@skillshub.com and we'll get back to you within 1 working hour