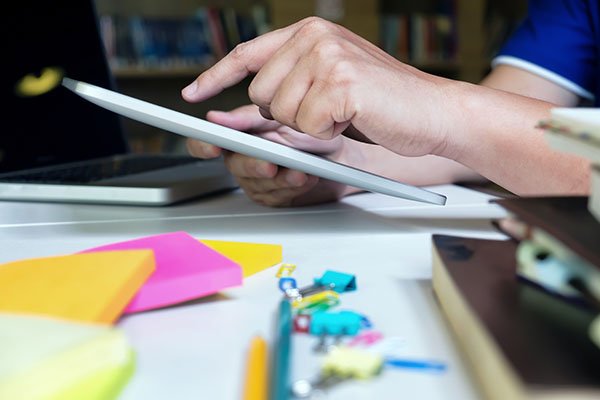 It's said that by 2025 millennials will make up 75% of the workforce.
It is also said that millennials only have a 90 second attention span, and it's not looking great for the rest of us either!
So how are we supposed to train staff these days?
Microlearning.
Microlearning is small amounts of information given over a period of around 3-7 minutes. This information can be shown on a smartphone, tablet or laptop so is easily accessible for when you need that 'just-in-time' learning.
It takes many different formats which is also useful for people with different learning styles, therefore making learning more personal and enjoyable.
Just by looking around, you can see how the workforce is changing. YouTube videos are being more frequently used as a way of gaining information, as you can find videos for near enough anything and have all the information you need within a couple of minutes.
It is too easy to get distracted nowadays.
Not everyone wants to read several pages of information just to be able to answer one question. Or even worse, after reading everything completely forget what it is they were looking for in the first place!
People in today's workforce are unable to focus on one task for a long period of time and lose interest.
This is why microlearning is used as a more informal way of training, rather than the traditional, more formal ways. However, this could all be changing as workers are becoming more tech savvy and have access to a wider range of devices, as well as having a shorter attention span.
Another reason why it may become first choice for training is, it allows staff to be at the office for longer. The last thing managers want is a team that is nearly non-existent due to the numerous days of training courses. Workers are able to continue their normal day-to-day jobs while implementing the knowledge they have just gained from their microlearning session.
Microlearning requires little effort from the individual and allows them to be in control of how they learn.
It is easily digestible and can sometimes include short-term activities to help you retain what you have just learnt and put it into practice.
The designs for microlearning are normally eye-catching and attention-grabbing as this is what will lead to a longer retention of information, as studies show we forget as much as 80% of what we learn within the first 30 days (There's a lot of other microlearning research that you might be interested in)
So to put it in perspective, the current and future workforce need a learning method that's going to be able to keep up to speed with them, and there is no better method than microlearning.
Just remember, good things come in small packages!
Thanks again

Sean McPheat | 

CEO
---