Finance For Non-Finance Managers
Become More Commercially Savvy
Overview
Managers tend to struggle understanding the financial and commercial aspects of business.
After all, they can be complex beasts and it's not normally part of your everyday role.
This course will take you step by step to understand this essential part of business so you develop your knowledge and competence within this area.

Objectives
This programme will help you to:
Understand the world of accountancy and finance
Cut through the fog of commonly used financial jargon
Understand the main accountancy statements that are used
Understand what makes up profit and loss
Create budgets and forecasts
Analyse the financials of a company
Programme Outline
This programme is made up of 12 microlearning sessions.
An Introduction To Accountancy & Finance
Understanding The 3 Main Accountancy Statements
The DNA Of A Profit & Loss Statement
The DNA Of A Balance Sheet
The DNA Of A Cash Flow Statement
Why Cash Doesn't Equal Profit
Understanding Working Capital: What Is It? How Can We Manage It?
Capital Expenditure v Revenue (Operating) Expenditure
Cost Behaviour (Fixed, Variable, Semi-Variable)
How To Put Together A Budget
Assessing Variances & Reforecasting The Budget
The Effects Of Depreciation
How Your Day To Day Decisions Impact Profit & Cash Flow
Financial Analysis – Understanding Ratio Analysis & How To Use It
The Definitions Of Commonly Used Financial Terms
---
Session Example
The DNA Of A Profit & Loss Statement
Each session comes with the following:
You will also receive a coaching blueprint to help you embed the learning in the workplace.
---
Booking
Ordering is really simple.
The price of this course is just £19.95 per person.
For that you will have access to the 12 microlearning sessions that make up this programme.
You can book and pay with your card immediately or through invoice.
Once your booking has been processed you will get access to Skillshub and your course
---
FAQ's
Q – Can I lease or purchase this course to put on our own LMS?
A – Yes! Please contact us at info@skillshub.com or 02476 998 101 and we will send you the options and fees
Q – Is this programme certified?
A – Yes! It is certified through CPD. Once you have completed the programme you will receive a CPD certificate.
Q – Do I get a discount if I order in bulk?
A – Yes! If you would like to order 10+ courses then please contact us at info@skillshub.com or 02476 998 101
Q – I'm booking for someone else. What happens after I order?
A – We'll contact you to get their details and we'll set them up on the system.
Q – Is there a test or an assessment at the end?
A – No. These sessions are all about taking action in the workplace and making a difference rather than a memory test.
Q – How long does each session last?
A – The sessions range from 60 seconds through to 5 minutes. The majority of them are 3 minutes.
Q – Do I receive any reference materials?
A – Yes! Each session comes with a one page cheat sheet, the transcript of the session, 3 specific actions to take back in the workplace and some coaching questions about the session for your own line manager to use with you or for you to use them as a self-coaching aid.
MARKETPLACE COURSES
Management Skills
---
Sales Courses
---
Other
---
CPD CERTIFIED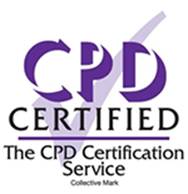 This course is CPD Certified.
You'll receive a CPD certificate once completed.
---
ANY QUESTIONS?
Call
02476 998 101
Email
info@skillshub.com
---
Speak to an expert
02476 998 101
Prefer to keep it digital? Please complete our quick form below or email us at info@skillshub.com and we'll get back to you within 1 working hour