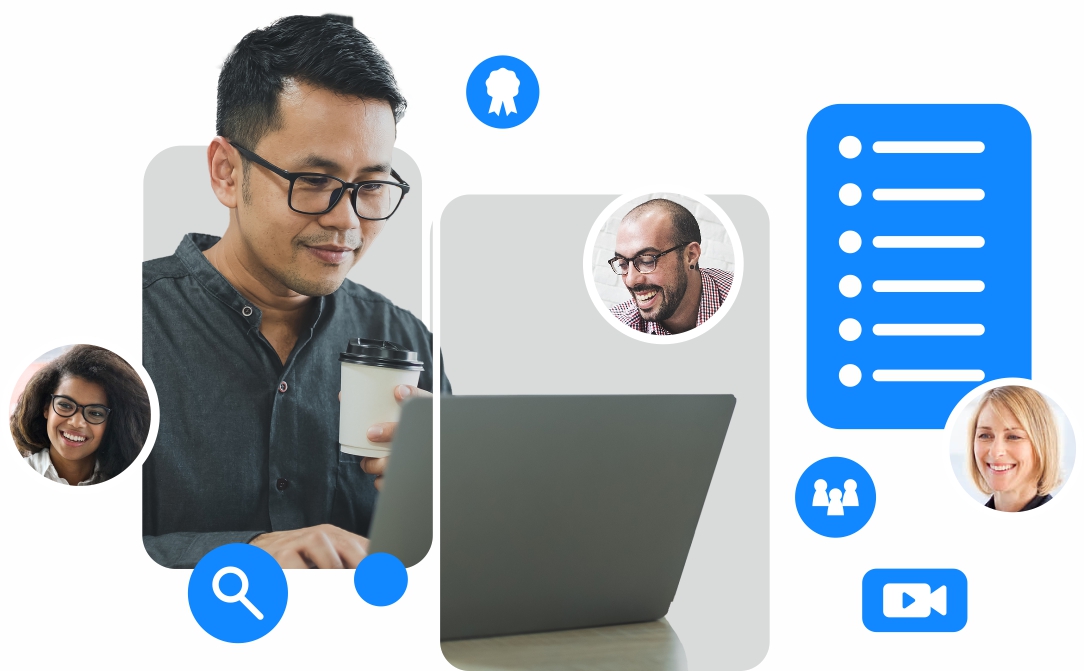 eLearning Company
Innovative Digital Learning Solutions with Skillshub
Achieve tangible results through an engaging eLearning experience.
---
Training for All Teams and Scenarios
Our eLearning platform and courses are suited to teams of all sizes, types and scenarios.
Employees
Customers
Partners
Sales
Compliance
Onboarding
Operations
Service
Growth
---
"Skillshub's content and platform is of the very highest standard. The CPD Certification Service is proud to support and partner with this innovative and modern approach to learning and development. In our view Skillshub provides an effective solution for today's time poor workforce which is focused on taking action and implementing learning"
Martin Rowe | Head of Operations | The CPD Certification Service
---
Our Products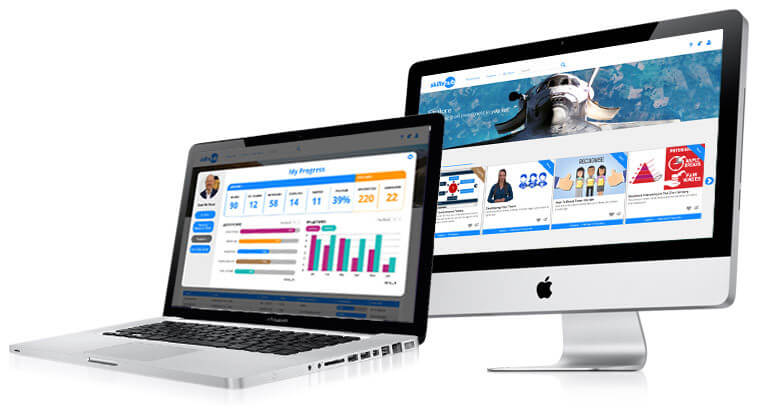 eLearning Platform
Our eLearning platform creates a unique learner experience.
Digital learning solutions that are not intuitive or enjoyable simply don't get used. Our eLearning platform and learning management system is built to suit your company's requirements. Benefit from our off-the-shelf content, add or create your own.
---

I highly recommend Skillshub's eLearning platform and content. We are able to put our own branding on the platform, easily track usage and set-up learning journeys for staff, amongst a number of other features. As an administrator Skillshub is very low-maintenance and user-friendly, even for someone like me with limited IT skills. Our staff enjoy the variety of content along with short quizzes and useful resources to aid retention – it's really engaging. The team at Skillshub are always really responsive.
Alastair McTavish | Learning & Development Manager | Nexia International
---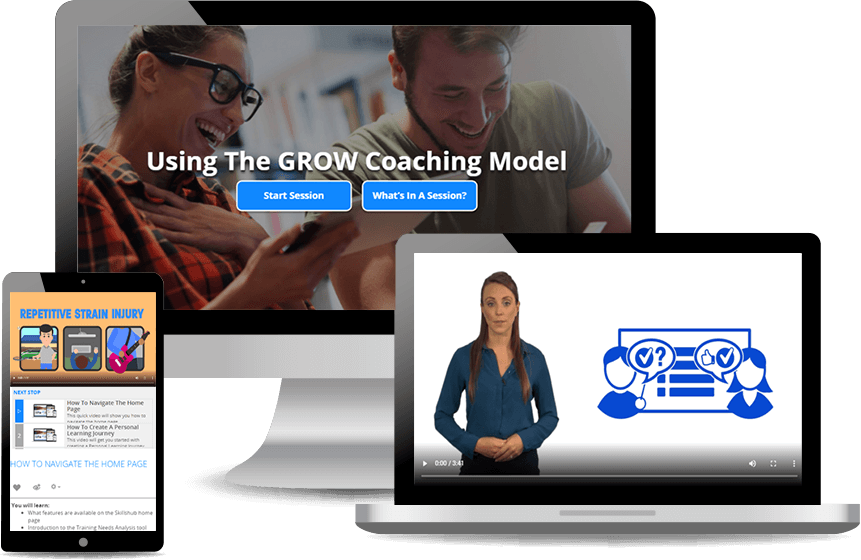 Off-the-Shelf eLearning Content
Choose from over 3000 eLearning assets and 750 off-the-shelf training courses online as well as hundreds of infographics, images, articles, audios and blogs. Our eLearning content library is CPD certified and engages with your learners to upskill your team and drive business performance.
---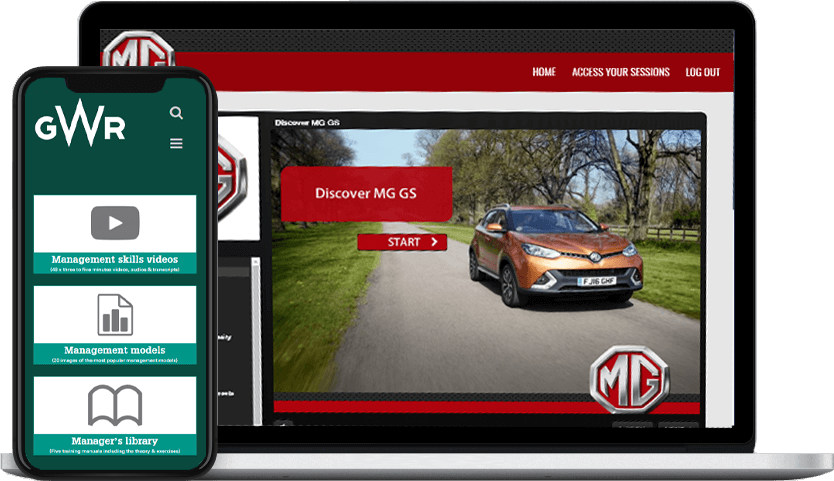 eLearning Content Development
We help businesses create engaging bespoke eLearning content that will help to drive the performance of your learners then we can help. Our bespokedigital learning solutions are creative, engaging and results-driven. As an established eLearning solutions company, we know what works and what doesn'tand can help you to create all kinds of bespoke conten, from short microlearning sessions to traditional formats.
---
Virtual Training
We provide virtual training sessions, delivered live online via a webinar. Our training can be accessed on any device and designed to suit the needs of your teams. Your business can benefit from experienced training professionals, engaging content and visuals and insightful discussion to ensure the learning makes an impact.
---
---
Get a Free Copy of our CEO's Latest Whitepaper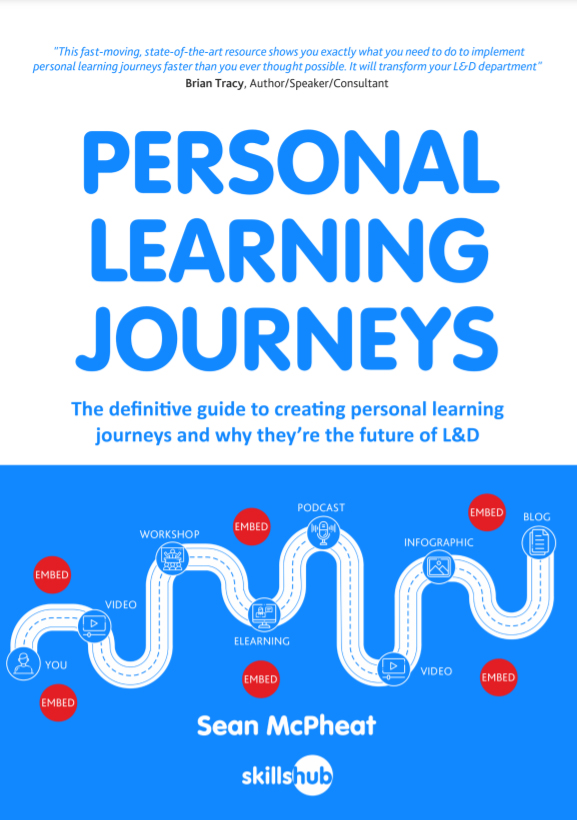 The Definitive Guide To Creating Personal Learning Journeys and Why They Are the Future of Learning & Development
You will learn to:
Understand what personal learning journeys are and what they look like
Create personal learning journeys for your people
Understand how to create formal and informal blended journeys
Offer staff development that doesn't interrupt their work
Download a free copy and recieve the book in audio format.
---
Our Latest eLearning Resources
Employee retention and keeping your best...
Read More