Cold Calling Skills
Get Through Those Gatekeepers & Make Effective Cold Calls
Overview
Make cold calls the right way!
Learn how to get through those gatekeepers to speak to the decision maker so you can either set up that appointment or close that deal there and then over the telephone.

Objectives
This programme will help you to:
Plan out your calls and make specific goals for them
Develop a script that works
Open your calls with impact
Identify and get through those gatekeepers
>Overcome those objections that you face
Get your voicemails returned
Make successful follow up calls
Programme Outline
This programme is made up of 12 microlearning sessions.
Pre call planning and objective setting
Get ready for making cold calls
How to make your script sound unrehearsed
How to open your cold calls
How to identify a gatekeeper screen
How to get through a gatekeeper screen
How to sell an appointment
How to CEMENT your appointments in stone
How to close a direct sale over the telephone
How to overcome objections over the telephone
How to get your voicemails returned
Successful follow up calls
---
Session Example
How To Identify A Gatekeeper Screen
Each session comes with the following:
You will also receive a coaching blueprint to help you embed the learning in the workplace.
---
Booking
Ordering is really simple.
The price of this course is just £19.95 per person.
For that you will have access to the 12 microlearning sessions that make up this programme.
You can book and pay with your card immediately or through invoice.
Once your booking has been processed you will get access to Skillshub and your course
---
FAQ's
Q – Can I lease or purchase this course to put on our own LMS?
A – Yes! Please contact us at info@skillshub.com or 02476 998 101 and we will send you the options and fees
Q – Is this programme certified?
A – Yes! It is certified through CPD. Once you have completed the programme you will receive a CPD certificate.
Q – Do I get a discount if I order in bulk?
A – Yes! If you would like to order 10+ courses then please contact us at info@skillshub.com or 02476 998 101
Q – I'm booking for someone else. What happens after I order?
A – We'll contact you to get their details and we'll set them up on the system.
Q – Is there a test or an assessment at the end?
A – No. These sessions are all about taking action in the workplace and making a difference rather than a memory test.
Q – How long does each session last?
A – The sessions range from 60 seconds through to 5 minutes. The majority of them are 3 minutes.
Q – Do I receive any reference materials?
A – Yes! Each session comes with a one page cheat sheet, the transcript of the session, 3 specific actions to take back in the workplace and some coaching questions about the session for your own line manager to use with you or for you to use them as a self-coaching aid.
MARKETPLACE COURSES
Management Skills
---
Sales Courses
---
Other
---
CPD CERTIFIED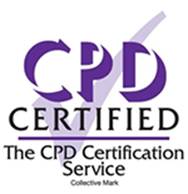 This course is CPD Certified.
You'll receive a CPD certificate once completed.
---
ANY QUESTIONS?
Call
02476 998 101
Email
info@skillshub.com
---
Speak to an expert
02476 998 101
Prefer to keep it digital? Please complete our quick form below or email us at info@skillshub.com and we'll get back to you within 1 working hour